December 16, 2016 4.10 pm
This story is over 60 months old
Devoted woman wins national award for contributions to Lincolnshire brain charity
A devoted neuro physiotherapist, who dedicated 23 years of her life to supporting people from Lincolnshire affected by brain injury, has won a national award. Jane Reams won the prestigious Stephen McAleese Outstanding Contribution to Headway Award, which was presented at an awards ceremony held at The Dorchester Hotel in London, on Friday, December 16.…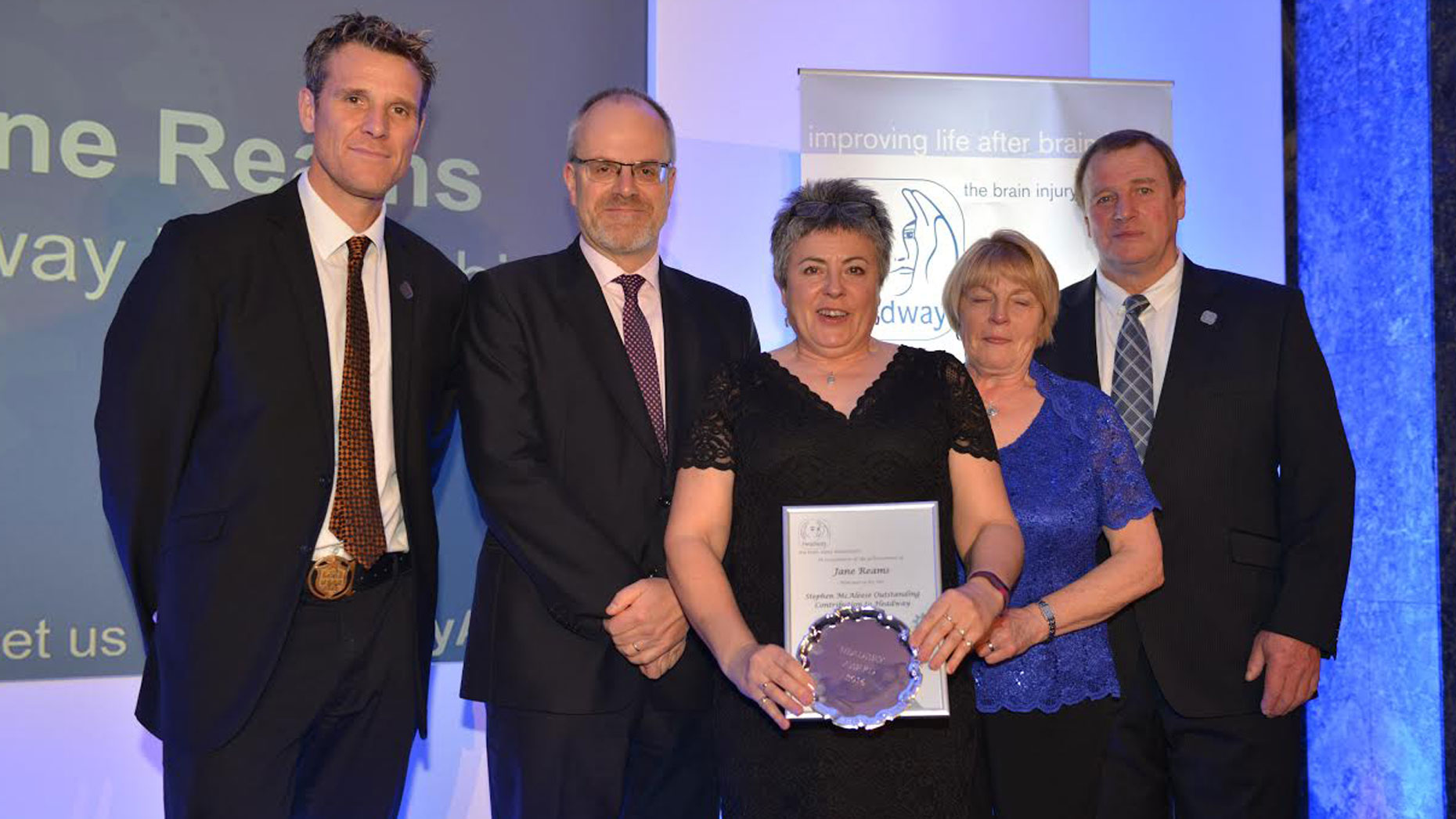 A devoted neuro physiotherapist, who dedicated 23 years of her life to supporting people from Lincolnshire affected by brain injury, has won a national award.
Jane Reams won the prestigious Stephen McAleese Outstanding Contribution to Headway Award, which was presented at an awards ceremony held at The Dorchester Hotel in London, on Friday, December 16.
The annual event, organised by brain injury association Headway, celebrates the inspirational achievements of survivors of brain injury and their carers in the face of adversity, as well as the outstanding contributions individuals have made to the charity.
Jane has supported Headway Lincolnshire for more than two decades being a vital support for many families across the county who were coming to terms with the devastating consequences of a brain injury.
She has also organised countless fundraising events and generally raised the profile of the charity and brain injury across Lincolnshire.
Jane told Lincolnshire Reporter: "I am a physio by profession and have supported Headway Lincolnshire for 23 years.
"I am delighted to receive the award today and hope the publicity will help enhance the lives of those affected by brain injuries in Lincolnshire.
"I hope to continue to raise the profile of the devastating effects of brain injury, and to celebrate the 30 years of Headway in Lincolnshire we will have a ball in May.
"It is extremely humbling to have won this award."
Peter McCabe, Chief Executive of Headway, said: "Jane's contribution has been immense and she thoroughly deserves to be publically recognised for all her hard work and dedication."