December 21, 2016 4.11 pm
This story is over 67 months old
Discarded illegal cigarettes most likely caused fatal Spalding house fire, inquest hears
Fire experts have issued a warning to those using illegal cigarettes following the tragic deaths of three people in a Spalding house fire. A fire broke out at Leathergate House on Tower Lane in Spalding on May 1, resulting in the death of Marian Laczynski, 38, Pawel Lazarewicz, 53, and Sylwester Grabczewsk, 42. An inquest…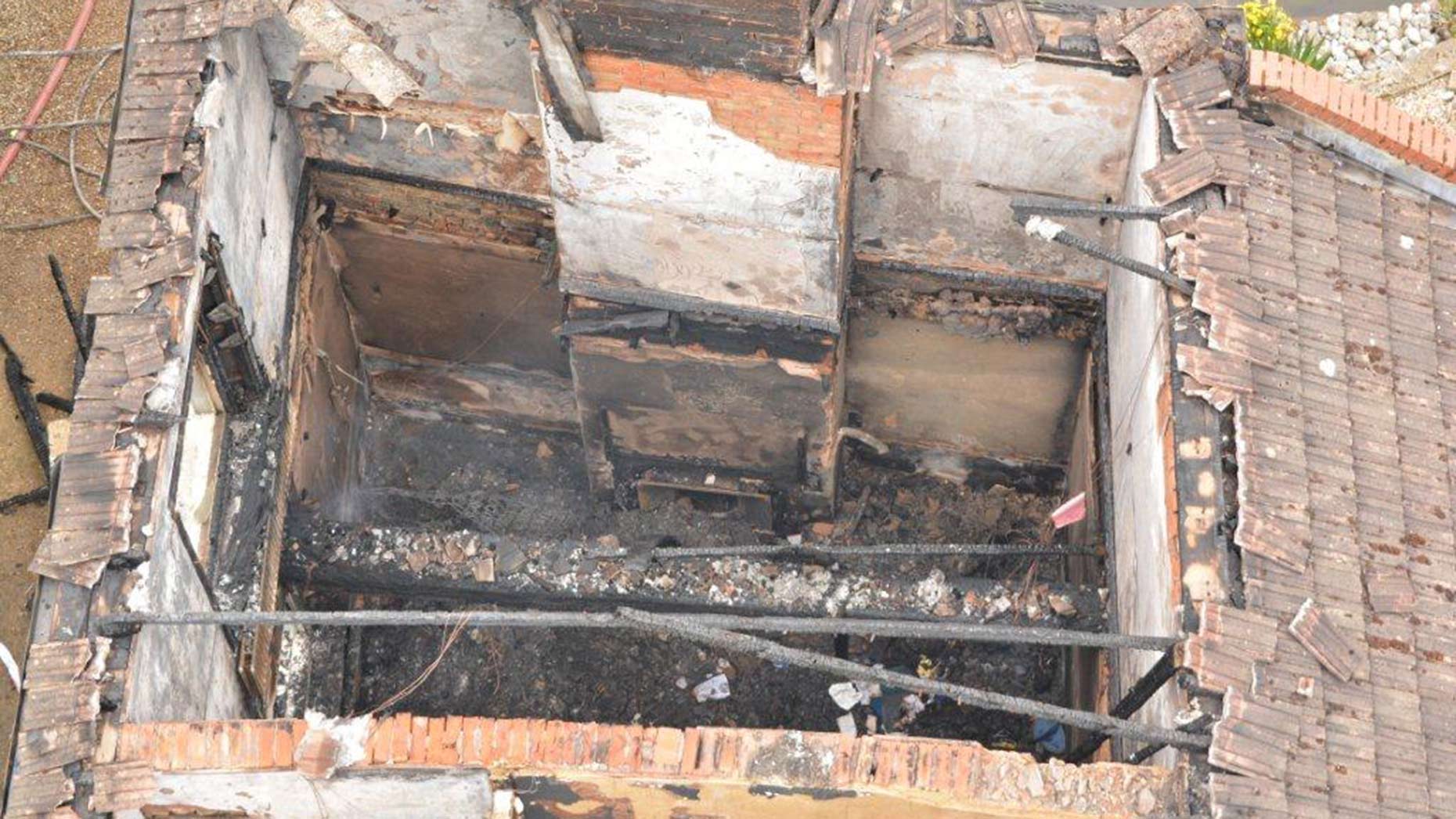 Fire experts have issued a warning to those using illegal cigarettes following the tragic deaths of three people in a Spalding house fire.
A fire broke out at Leathergate House on Tower Lane in Spalding on May 1, resulting in the death of Marian Laczynski, 38, Pawel Lazarewicz, 53, and Sylwester Grabczewsk, 42.
An inquest was held into the deaths at Boston Coroner's Court on Wednesday, December 21, with HM Assistant Coroner Murray Spittal recording a verdict of death by misadventure.
Lincolnshire Fire and Rescue said that the deaths could have been prevented had fire alarms not been covered in the bedroom and if the illegal cigarettes had self-extinguished.
Pete Wiles, fire investigation officer, who attended the scene, said: "It is our belief that Marian, Pawel and Sylwester had been congregating in the bedroom and had all consumed significant amounts of alcohol.
"I believe an illegal cigarette may have been dropped on the bed and left unnoticed and smouldering for some time, before causing a significant fire.
"Sadly the fire alarms had also been covered over in the bedroom – this would have delayed the operation of the fire alarms in the rest of the building.
"This tragic incident highlights why having a smoke alarm is so vitally important and also why people, if they choose to smoke, should smoke cigarettes which are legal and therefore conform to EU safety standards."
Emma Milligan, principal trading standards officer at Lincolnshire County Council, said: "The illegal cigarettes that featured in this tragic case failed to self-extinguish and were the most likely cause of the fire which led to three people losing their lives.
"It is sad to think that people who buy illicit whites eg. Pect or Jin Lings think they are getting a bargain, not realising they are actually putting their lives and those of their loved ones at risk.
"We've now seen, for the second tragic time in our county, why these cigarettes are illegal in the UK due to not meeting UK safety standards.
"Tackling the sale of counterfeit and illegal cigarettes is a priority for us, and we work closely with Lincolnshire Police to take appropriate enforcement action against those involved.
"We need your help to do this, so please if you suspect anyone of selling cheap, illegal cigarettes, call Crimestoppers anonymously on 0800 555 111 to help us avoid tragic cases in the future."