December 16, 2016 1.40 pm
This story is over 67 months old
Lincoln couple creates amazing wedding day mannequin challenge
A newly wedded Lincoln business couple have made their special day one to remember with an amazing mannequin challenge. Graham Hunstone Managing Director of Visual Print and Design, his wife Kelly Evans, director at Social Change UK, and their 80 willing guests, created a number of typical wedding day poses, with the groom feeding the bride…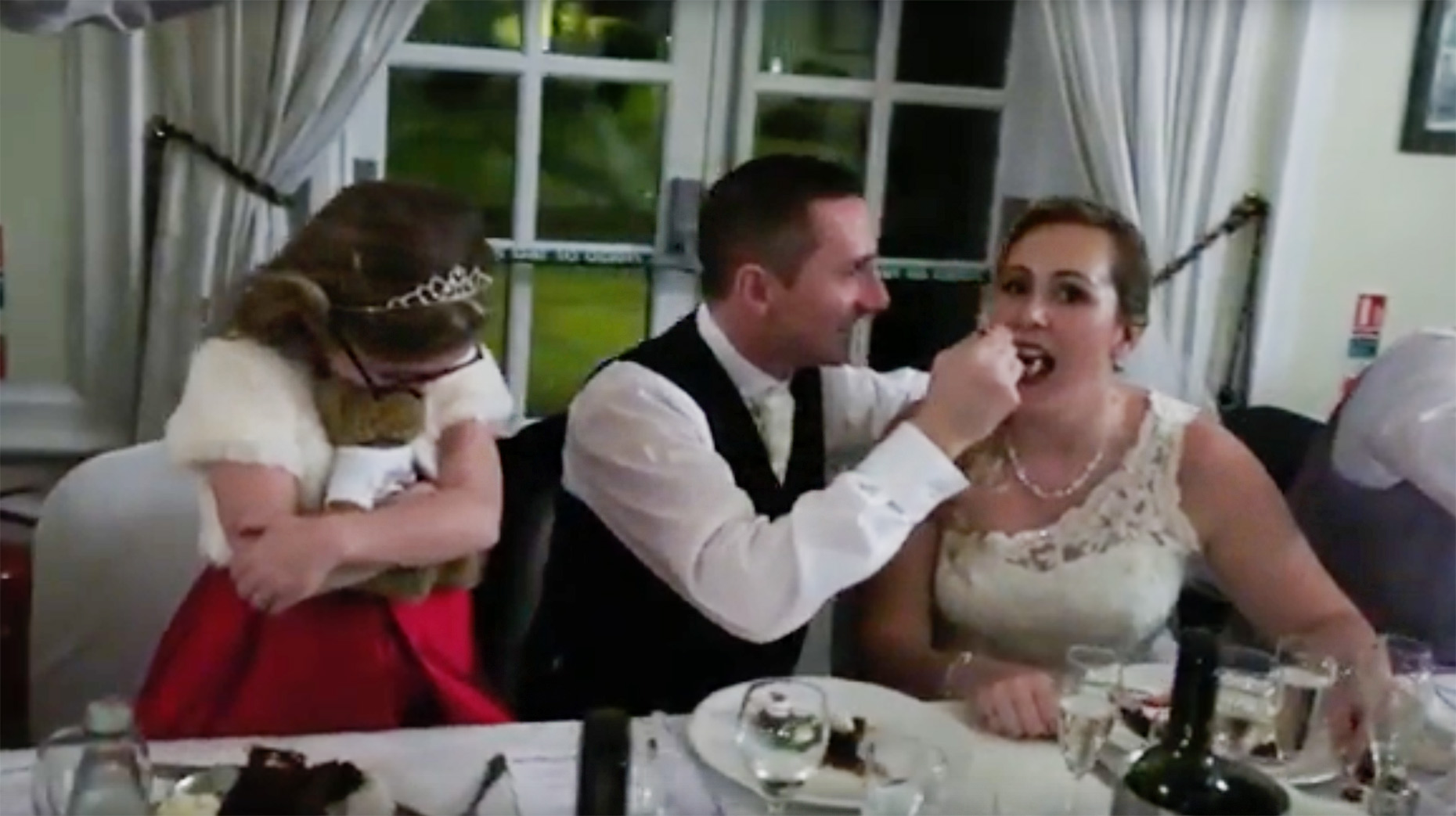 A newly wedded Lincoln business couple have made their special day one to remember with an amazing mannequin challenge.
Graham Hunstone Managing Director of Visual Print and Design, his wife Kelly Evans, director at Social Change UK, and their 80 willing guests, created a number of typical wedding day poses, with the groom feeding the bride cake, guests toasting the couple and the one guest that drank a little too much!
The mannequin challenge, which is believed to have originated in Florida, is a new viral trend, where people remain frozen in action (like mannequins) whilst a video is recorded.
Graham said they decided to create the mannequin challenge video after friends brought up the idea at their wedding breakfast.
He told The Lincolnite: "The idea came from a couple of our friends/guests on our 'Zante' table during our wedding breakfast meal who, after a few drinks thought it would be a fun idea.
"My daughter Hollie who is only eight-years-old also encouraged us to agree to this as soon as the idea was brought to the top table.
"Luckily one of our guests was Rob Beardwell, who is actually employed by Kelly's business: Social Change as a digital media executive, was attending the wedding.
"Our guests thought it was hilarious, however, we did have to explain to some of the older guests who had never heard of the challenge what they had to do.
"This seemed like a natural 'spur of the moment' thing to do as it seems to be the latest thing that is trending."
Challenges in the city
In Lincoln, the team at Dack Motor Group took on a Christmassy theme when they set the bar for local challengers.
The University of Lincoln swimming club also took  the viral mannequin challenge to the next level with almost impossible underwater poses.
---
Do you have what it takes to challenge these mannequins? Email [email protected]