January 3, 2017 2.10 pm
This story is over 59 months old
Historic Fulbeck Hall gates demolished but police decide not to investigate
Lincolnshire Police will not be investigating how a listed gateway to the Fulbeck Hall stately home was demolished. The damage was believed to have been caused at around 11am on December 30, with a lorry allegedly driving into the iron gates. The driver of the vehicle did not notify the owners about the damage caused. Police have said that…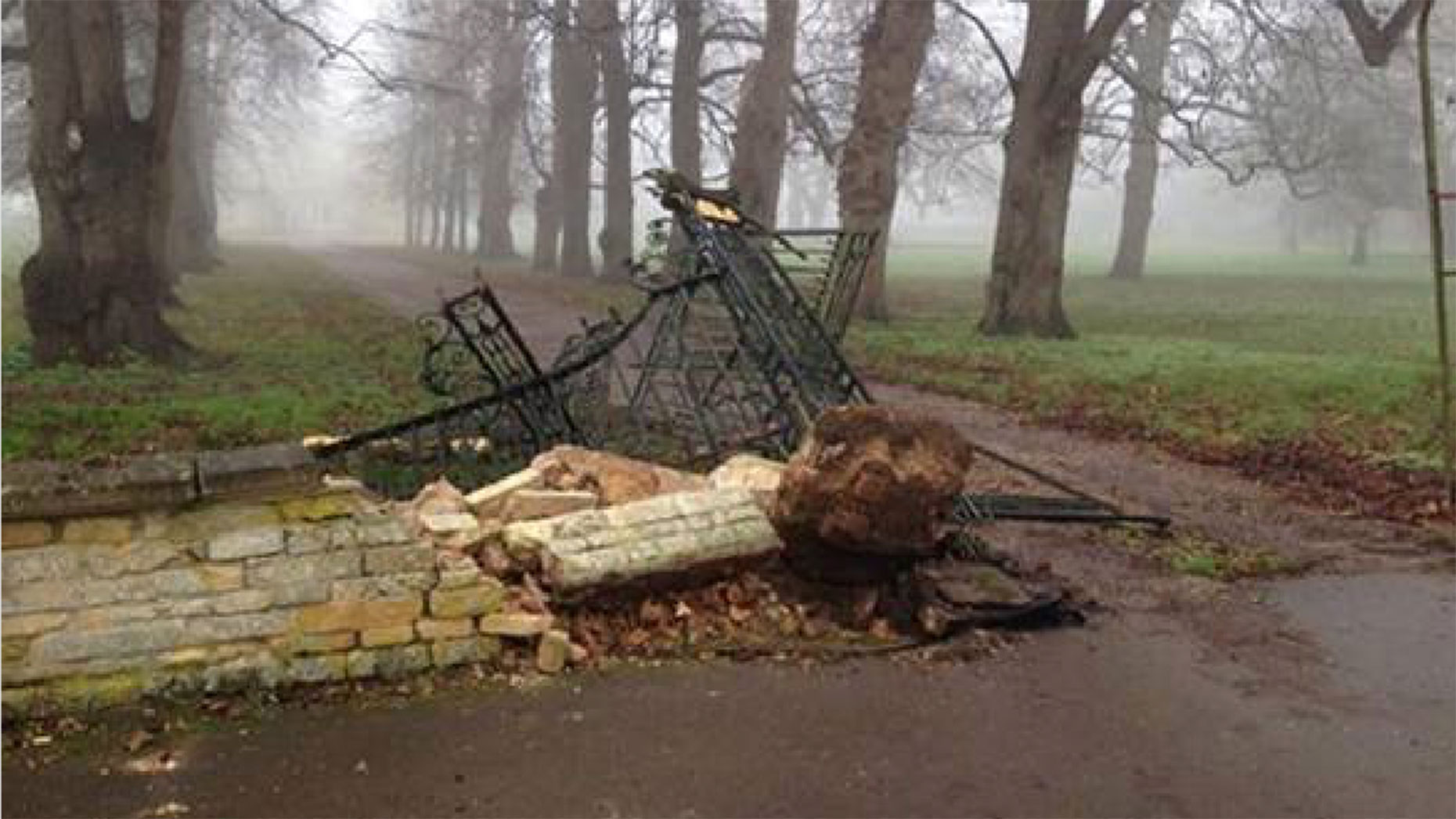 Lincolnshire Police will not be investigating how a listed gateway to the Fulbeck Hall stately home was demolished.
The damage was believed to have been caused at around 11am on December 30, with a lorry allegedly driving into the iron gates.
The driver of the vehicle did not notify the owners about the damage caused.
Police have said that they will not be investigating the incident due to a lack of witnesses.
The gates are a rare example of Queen Anne wrought ironwork and also have their own grade 2* listing.
William Day said on Fulbeck Village Community Facebook page: "[The driver] caught the bottom of the gates' top section on the top of his lorry and dragged everything into the drive.
"The postman arrived five minutes later to find and tell us about the damage.
"Rest assured, they will be restored, however long it takes."
A spokesperson for Lincolnshire Police told Lincolnshire Reporter: "This was incident 109 of December 30 reported to us just after 11am.
"A gate post was knocked down blocking access to the property.
"We won't be investigating this due to a lack of CCTV and witnesses."