January 26, 2017 8.44 am
This story is over 66 months old
Scunthorpe pooch up for award at Crufts after heroically saving owner's life
Dogs are known to many as man's best friend, but one Scunthorpe pooch went above and beyond for their owner after saving her life. Bowser the bull terrier saved the life of his loving owner, Sally Deegan, 26, after she collapsed unconscious. The remarkable bull terrier has now been nominated for Crufts Friends for Life…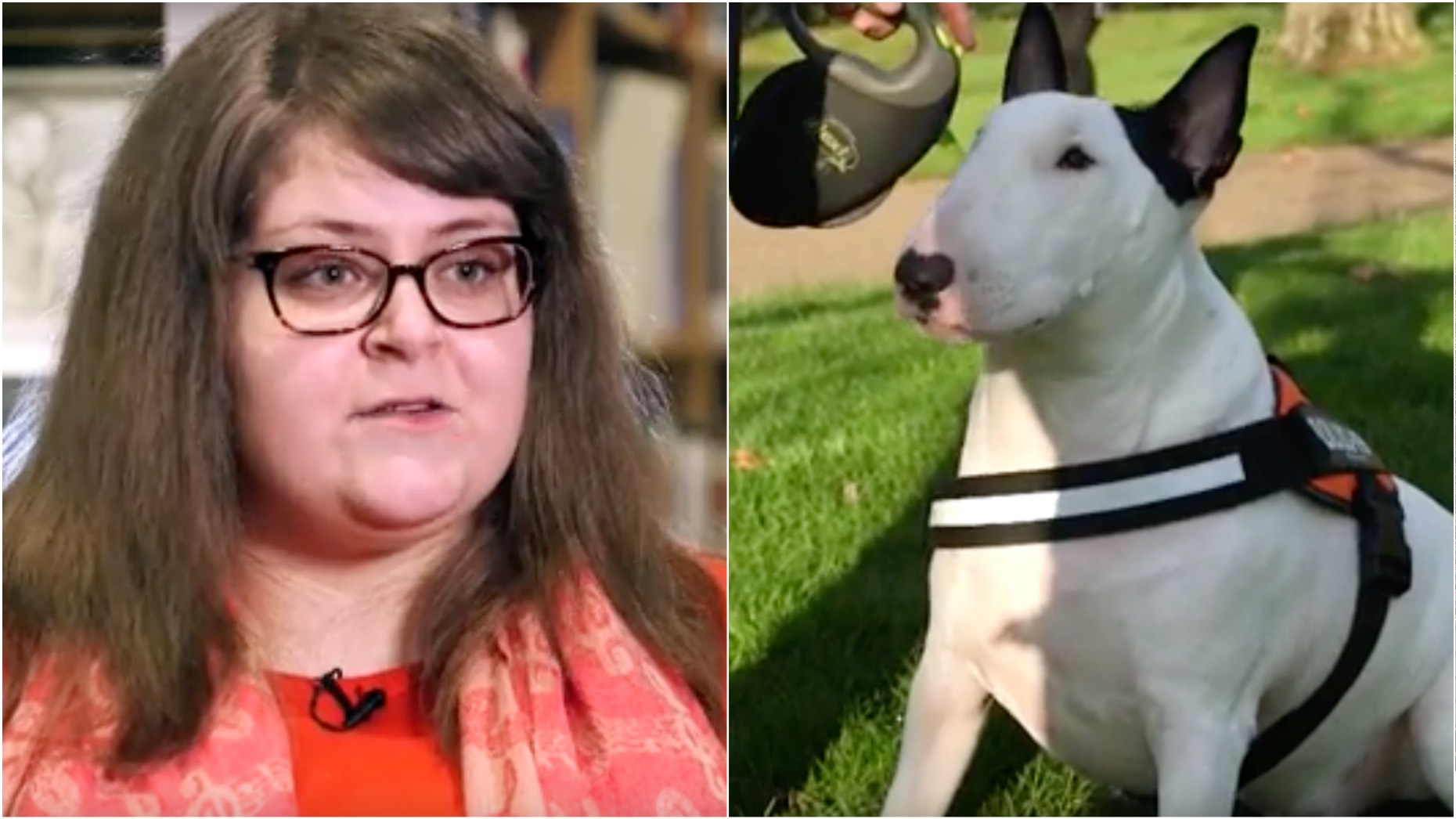 Dogs are known to many as man's best friend, but one Scunthorpe pooch went above and beyond for their owner after saving her life.
Bowser the bull terrier saved the life of his loving owner, Sally Deegan, 26, after she collapsed unconscious.
The remarkable bull terrier has now been nominated for Crufts Friends for Life 2017 thanks to his heroic exploits.
Sally suffers from multiple sclerosis (MS) and has said that Bowser has saved her life not only emotionally and mentally but also physically by alerting her to medical emergencies.
She said: "I started with the symptoms of MS in October 2014.
"Between October 2014 and now, I have been hospitalised severely, being seriously ill, six times.
"Bowser is so important. He licks my hands to say 'it is starting, we need to get to the hospital' before it even gets bad.
"He is there for me afterwards cuddling me.
"Bowser has saved my life not only emotionally and mentally but also physically alerting us to medical emergencies.
"He's just incredible for a dog that has never had any training."
The winner of the award will receive £5,000 from the Kennel Club Charitable Trust for the dog charity of their choice, with the other finalists receiving £1,000 for their chosen dog charity.
Votes for the award close at midday on March 12. People can vote here.