January 24, 2017 11.14 am
This story is over 81 months old
"We made four million people smile": Video of giggling Lincoln grandad and grandson goes viral
A cheeky Lincoln toddler has had the social media world in stitches after a hilarious breakfast-time giggling fit with his grandad went viral. One-year-old Louis Lambert and his grandad were blissfully unaware their exchange of roaring laughter would end up being one of the most talked about videos on the internet this week. In need of some…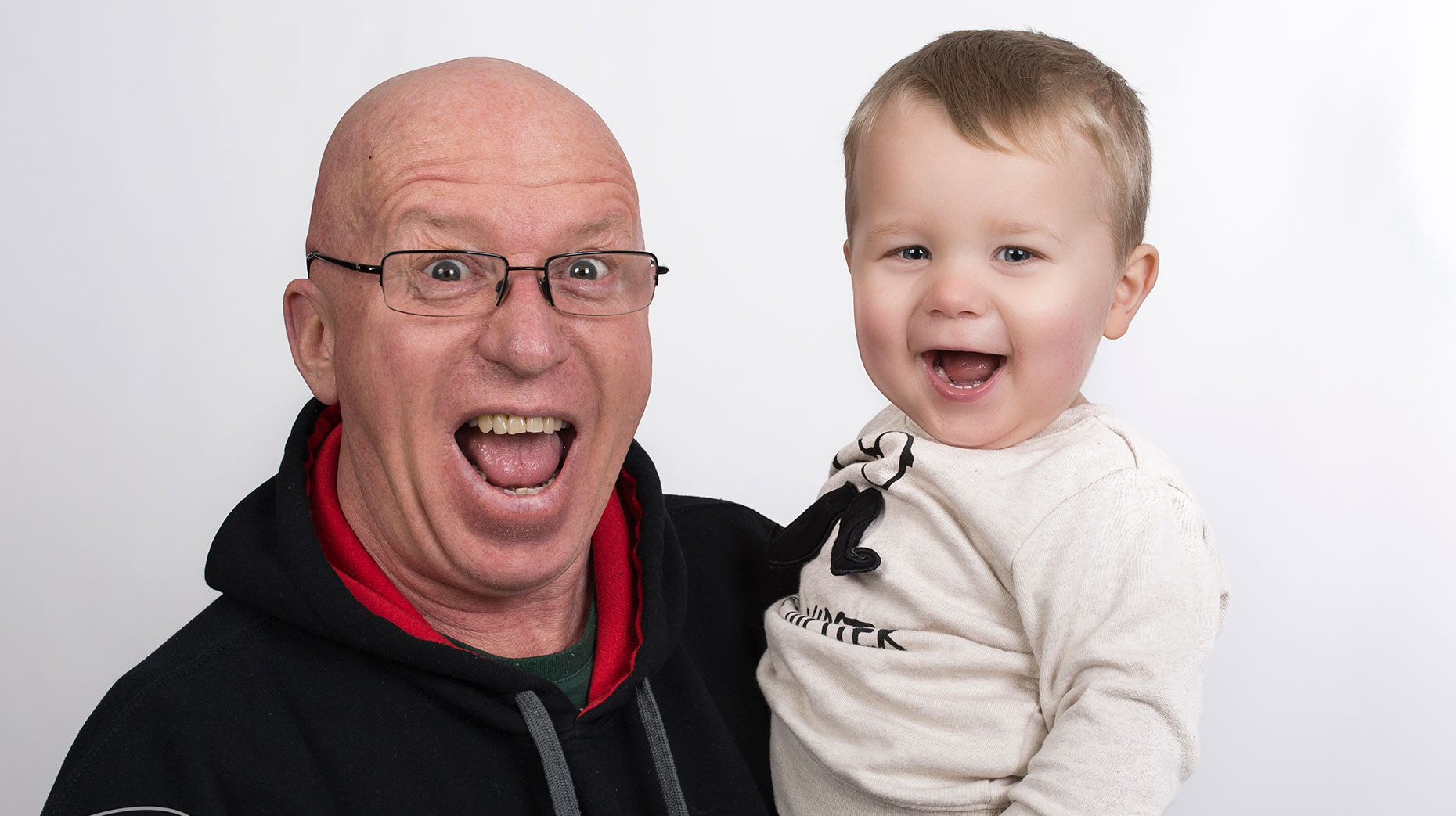 A cheeky Lincoln toddler has had the social media world in stitches after a hilarious breakfast-time giggling fit with his grandad went viral.
One-year-old Louis Lambert and his grandad were blissfully unaware their exchange of roaring laughter would end up being one of the most talked about videos on the internet this week.
In need of some smile therapy? Watch the video here:
Luckily, grandmother Denise was around with her phone to capture the special moment and after just a few hours on Facebook, and with the help of shares from two internationally known media pages, the video had been seen by millions.
Louis' grandad, a 55-year-old welder who lives in North Hykeham, said: "We were messing about laughing. We were laughing so hard that he had tears rolling down his cheeks.
"After a few minutes of this, Denise, my wife and his grandmother started filming us.
"It was such a sweet moment, she uploaded it to Facebook. The response has been amazing and soon Pretty52 launched it on their page. Not long after, The Lad Bible page shared it too.
"It soon went viral and by January 24 it has had well over four million views, 39,000 comments and almost 38,000 shares.
"What a lovely thought, and something we will always be able to share with each other, that we made over four million people smile in a week."
Daughter-in-law Bethany Adams, 22, told The Lincolnite: "The reaction has been absolutely fantastic.
"We were apprehensive at first as you never know how viral videos on the internet can go. Some people can be horrid in comments, but so many people have shared it and the comments have been absolutely lovely.
"Our Louis is such a little character and it's lovely to see he's making so many people smile. A few people said it made their day and that was really nice to see.
"He's only 20 months old and he's already made an impact like this on the world. It makes me so proud.
"Louis absolutely loves his grandad and is always having fun with him. They're amazing together."
---
Do you have a funny, cute or interesting video to share? Contact us by emailing [email protected]