January 31, 2017 2.20 pm
This story is over 66 months old
Youtube artist paints Lincoln City tribute after inspirational cup run
A football portraits painter has added Lincoln City's FA Cup victory over Ipswich Town to his portfolio after being inspired by the Imps' success. David Walker, 58, recreated Nathan Arnold's injury time winner from January 17 and is now looking to do something different after the Imps' defeat of Brighton. Watch the talented artist's painting…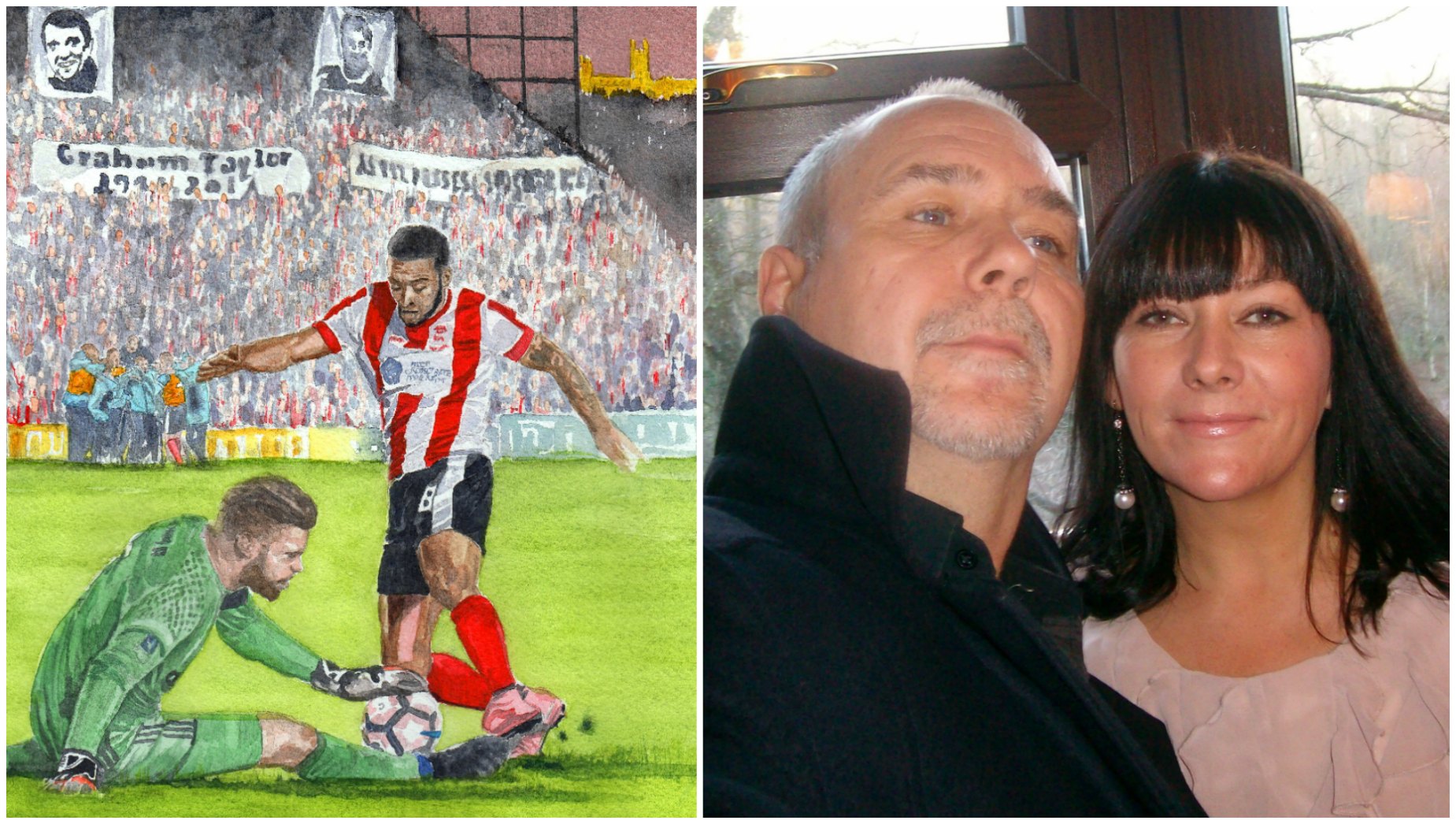 A football portraits painter has added Lincoln City's FA Cup victory over Ipswich Town to his portfolio after being inspired by the Imps' success.
David Walker, 58, recreated Nathan Arnold's injury time winner from January 17 and is now looking to do something different after the Imps' defeat of Brighton.
Watch the talented artist's painting video:
Mr Walker, who's originally from Manchester, said: "I'm a Stockport County fan and I have feelings for the smaller clubs and when they play the giant clubs I like to make a commemorative painting to remember it.
"It was such a superb result I wanted to save it for prosperity."
David's YouTube channel 'MrWalks12' has over 200 published videos showing sped-up versions of him drawing the portraits.
David is auctioning the original Lincoln verses Ipswich image in order to raise funds for Lincoln City, saying: "I put the original copy up for auction and when the top bid finishes the money will be donated to the Fans' Player Scheme".
The auction currently stands at £140 and ends on Thursday, February 9. Anyone interested in making a bid can email [email protected]
Thirteen copies of the Nathan Arnold image have already been sold, the painting also includes the Imps' fans tribute to Graham Taylor.
Progress has been made for David's next painting as he aims to tell the story of Lincoln's 3-1 victory over Brighton and Hove Albion with many different images.
"I'm going for something a bit different and it's something I've been thinking about for a while, with it starting in the morning and finishing at night in 16 different paintings," he said.
David's YouTube channel recently uploaded videos of a Burnley football club's painting, Lincoln's next FA Cup opponents.
"Over the last few months I've been working on a Burnley paining of them outside the ground.
"With me living in Manchester, Burnley was just over the hills and now they've drawn Lincoln in the cup.
"My wife said last night 'as long as Lincoln and Burnley don't get drawn you'll be alright."
Copies of the painting can be purchased at £25 (including postage and packaging) here.