Council plans to give Lincoln High Street £800k facelift
Businesses on Lincoln High Street will receive a boost under a new Lincolnshire County Council proposal. The plans will include paving the newly-pedestrianised area of High Street between Tentercroft Street and St Mary's Street, and adding seating and signage. The aim is to attract more footfall from the main shopping area to local businesses on…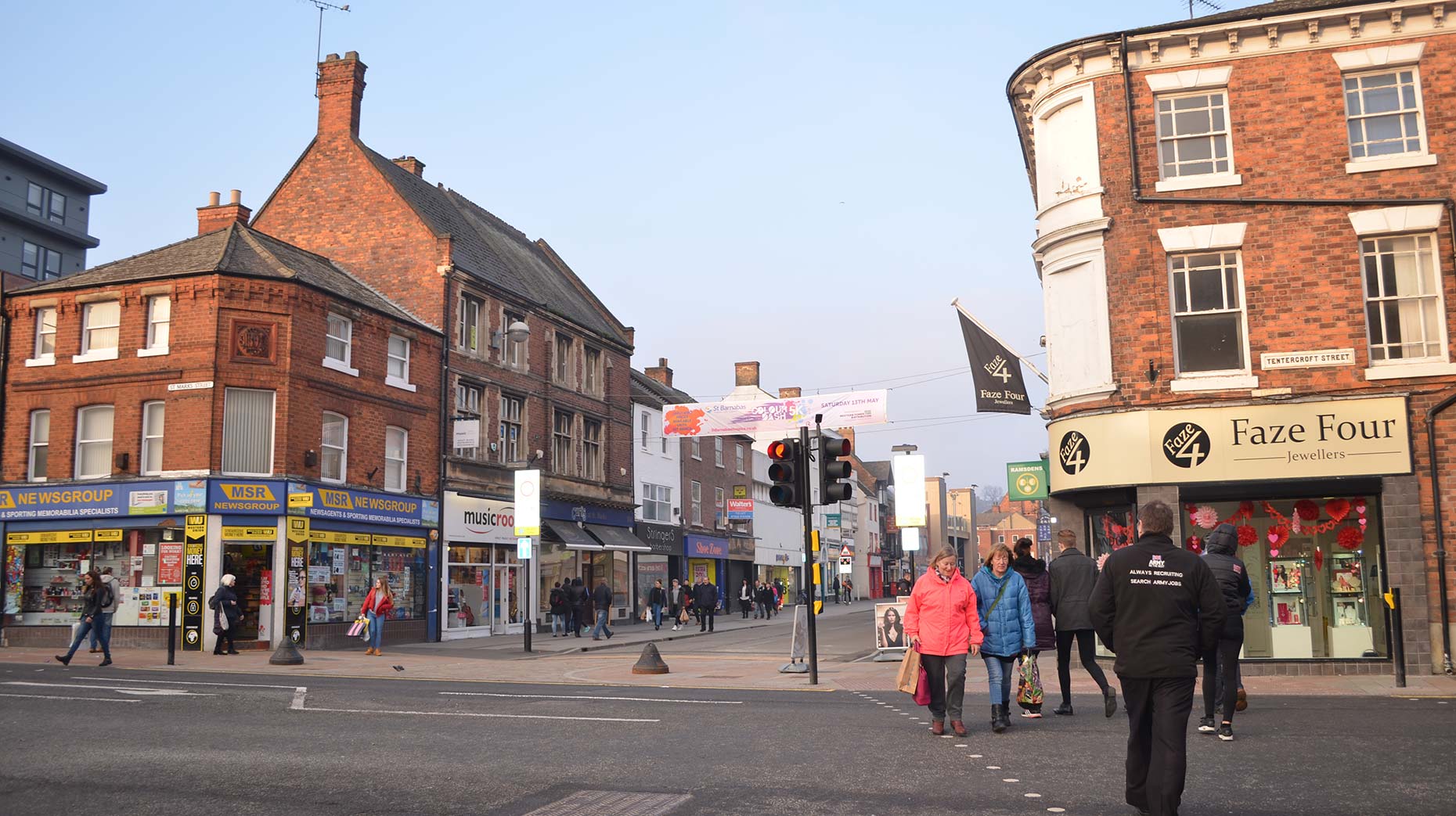 Businesses on Lincoln High Street will receive a boost under a new Lincolnshire County Council proposal.
The plans will include paving the newly-pedestrianised area of High Street between Tentercroft Street and St Mary's Street, and adding seating and signage.
The aim is to attract more footfall from the main shopping area to local businesses on the High Street.
The proposed improvements will cost the county council £800,000 and come from a government grant to "help unlock growth in Lincoln."
There would also be space for outdoor cafes and street markets, which would further boost businesses.
Previous versions of the plans included suggestions of water features, art pieces and light projections.
The scheme would be delivered by Lincolnshire County Council using part of the £2.7m granted by Central Government (via Department for Communities and Local Government) as Growth Point Pump Priming funds to "help unlock growth in Lincoln".
Councillor Richard Davies, Executive Member for Highways at the county council, said: "The work would make this area much more attractive and will seamlessly link this part of the city with up the hill area around the cathedral and castle.
"The new look would be much more in keeping with the city's historic identity and would be a significant improvement on its current state."
The proposals will be discussed at a meeting of the Economic Scrutiny Committee on Tuesday, February 21.
The proposed programme would include workers starting on-site in the summer, with work being completed before the 2017 Christmas Market.