Cause of Dynex fire in Lincoln undetermined
Update, 4.45pm: Lincolnshire Fire and Rescue has said the cause of the blaze is undetermined. Investigations are continuing today into the cause of a fire which ripped through a Dynex storage facility on Doddington Road in Lincoln. As reported at the time, six fire crews were deployed to battle the blaze at the commercial property…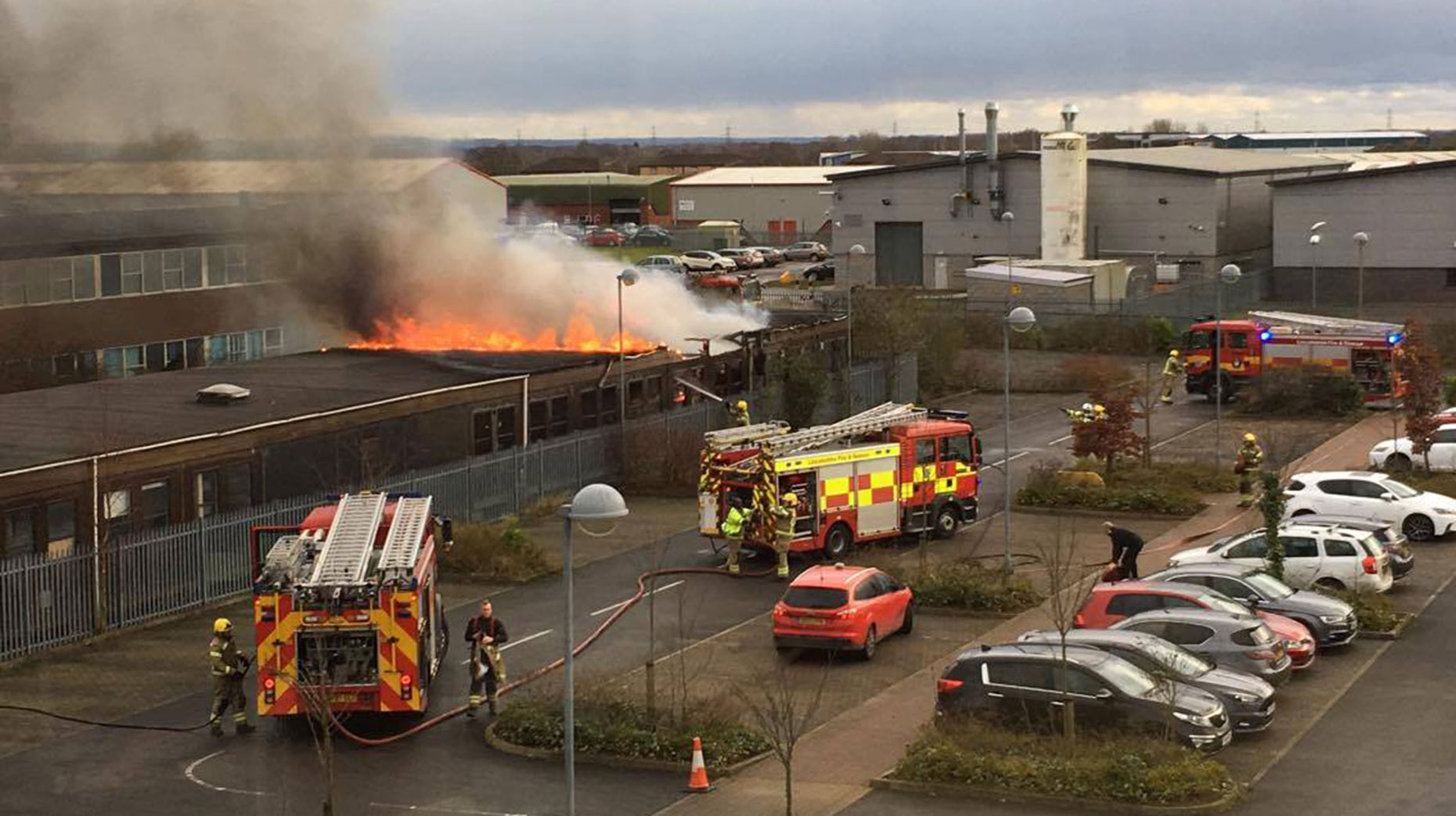 Update, 4.45pm: Lincolnshire Fire and Rescue has said the cause of the blaze is undetermined.
---
Investigations are continuing today into the cause of a fire which ripped through a Dynex storage facility on Doddington Road in Lincoln.
As reported at the time, six fire crews were deployed to battle the blaze at the commercial property at around 4pm on Thursday, February 23.
The fire spread across much of the timber-framed single storey building and the roof. Severe damage has been caused throughout and the roof of the building has collapsed.
One fire engine remained on scene at 10.30am on Friday, February 24 for dampening down protocol.
Lincolnshire Fire and Rescue said the cause is still to be determined and investigations will be ongoing.
A Dynex spokesperson told The Lincolnite: "We're unable to say how much damage has been caused at this stage and we are still not aware of a cause. It's a relatively small building and used for storage.
"We do know there have been no major losses as a result of the fire. No staff are based there. Everyone is back to work as normal today and the fire is now out."