February 3, 2017 9.58 am
This story is over 64 months old
Lincoln cancer charity shop footfall down 50% since city centre works began
Fundraisers behind a Lincoln cancer charity shop have said they have had a 50% decrease in footfall after the loss of the bus station and works on Sincil Street. The team at Candles Charity Boutique on Sincil Street are reminding shoppers to continue supporting the businesses and shops in the area, particularly as they are…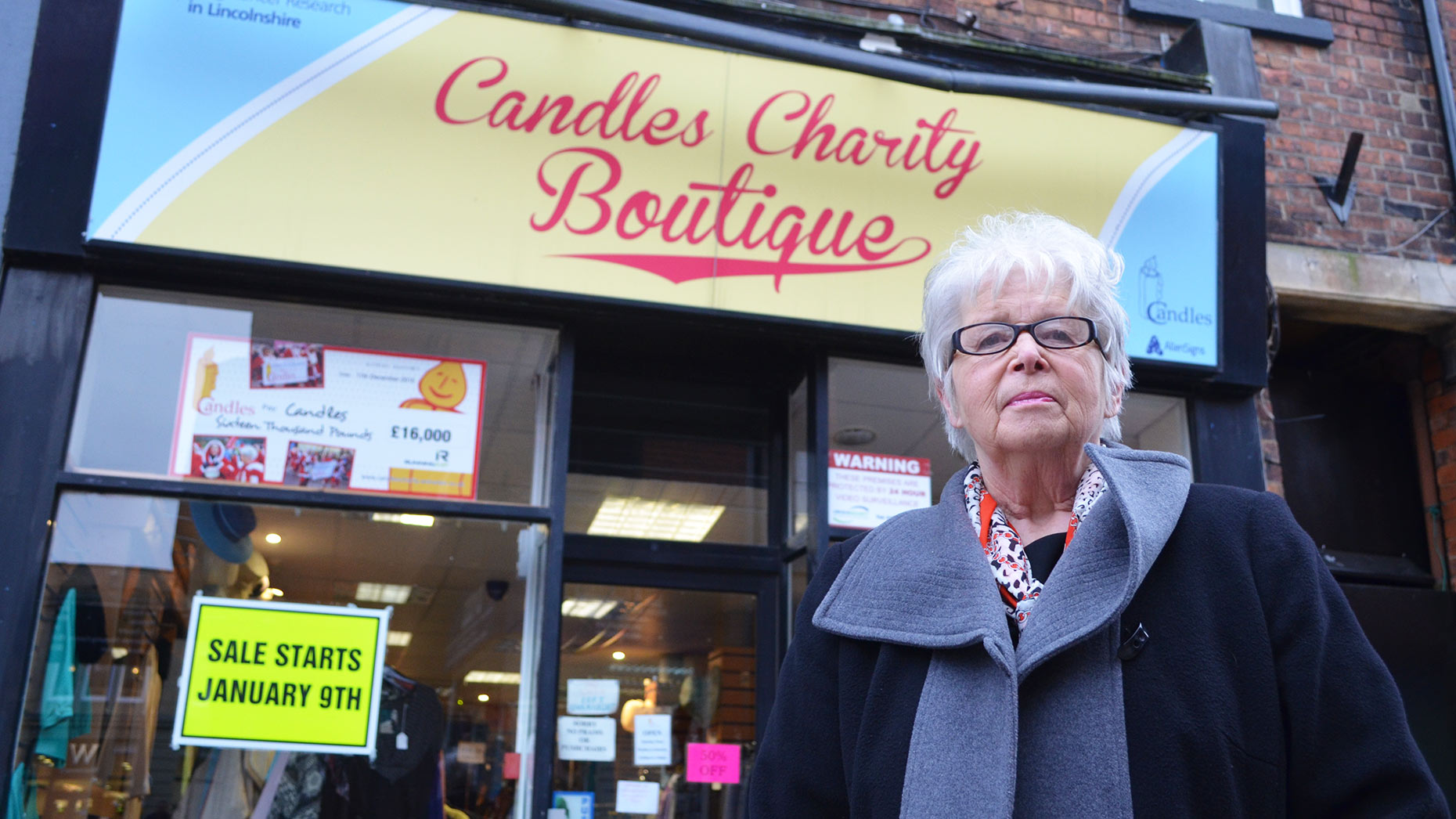 Fundraisers behind a Lincoln cancer charity shop have said they have had a 50% decrease in footfall after the loss of the bus station and works on Sincil Street.
The team at Candles Charity Boutique on Sincil Street are reminding shoppers to continue supporting the businesses and shops in the area, particularly as they are edging ever closer to a vital research funding target.
Charity founders told The Lincolnite there's a summer deadline for the shop to raise as much money as possible. After that they'll look to possibly leave the unit.
The money raised in the shop and on their JustGiving page goes towards research into what the government have described as a 'potential breakthrough' for a non-invasive cancer treatment.
So far the charity has raised more than £1.3 million, which has gone into supporting the world-leading work done in Lincoln by Professor Oleg Eremin.
Professor Eremin has carried out extensive research into the use of immunotherapy treatments and how these can be applied to encourage an individual's immune system to fight cancer, rather than using chemotherapy and radiotherapy.
Pam Connock, co-founder of Candles told The Lincolnite: "Since the bus station, the car parks and the buildings began in the late Autumn we have had a minimum decrease in footfall of 50%.
"It has had a massive impact on the intake in the shop.
"This shop is the bread and butter of the charity at the minute. If we don't have any fundraising there's money coming from here and assured.
"We have such a short time to make the money in now because we will probably be leaving this premises in the summer when the lease is finished.
"To finish the research we need £80,000, which doesn't sound a lot when you have raised £1.3 million, but that is the difference between finishing the job and nearly finishing it."
Works taking place
Work on Sincil Street, jointly led by the City of Lincoln Council and Lincolnshire Co-op will see the modern extensions to the existing Corn Exchange taken away and replace with elegant shop fronts within the existing openings at ground floor level.
Works, in tandem with the City of Lincoln Council, sit within a masterplan for the area, which also includes the £30 million Lincoln Transport Hub, which will be in the location of the former Bus Station.
These works have impacted a number of businesses in the area.
Lincolnshire Co-op chief executive Ursula Lidbetter said: "As well as delivering a new offer to those living and working in the city, the brands will encourage more people to come and experience our thriving city centre, contributing to the local economy.
 "The new transport hub being constructed next to this scheme will allow people to access the destination easily.
"It is important for local businesses who depend on shoppers coming into the city, for commuters travelling in for work and for growing numbers of visitors to Lincoln."