February 8, 2017 9.04 am
This story is over 62 months old
Lincoln's first purpose-built mosque set for summer completion
Work to construct the first purpose-built mosque in Lincoln is expected to be completed by the end of summer. The £1.5 million project, which has seen construction on the site of a former dairy factory on the corner of Dixon Street, is reaching the next phase after donations topped the budget. Roof work has now begun…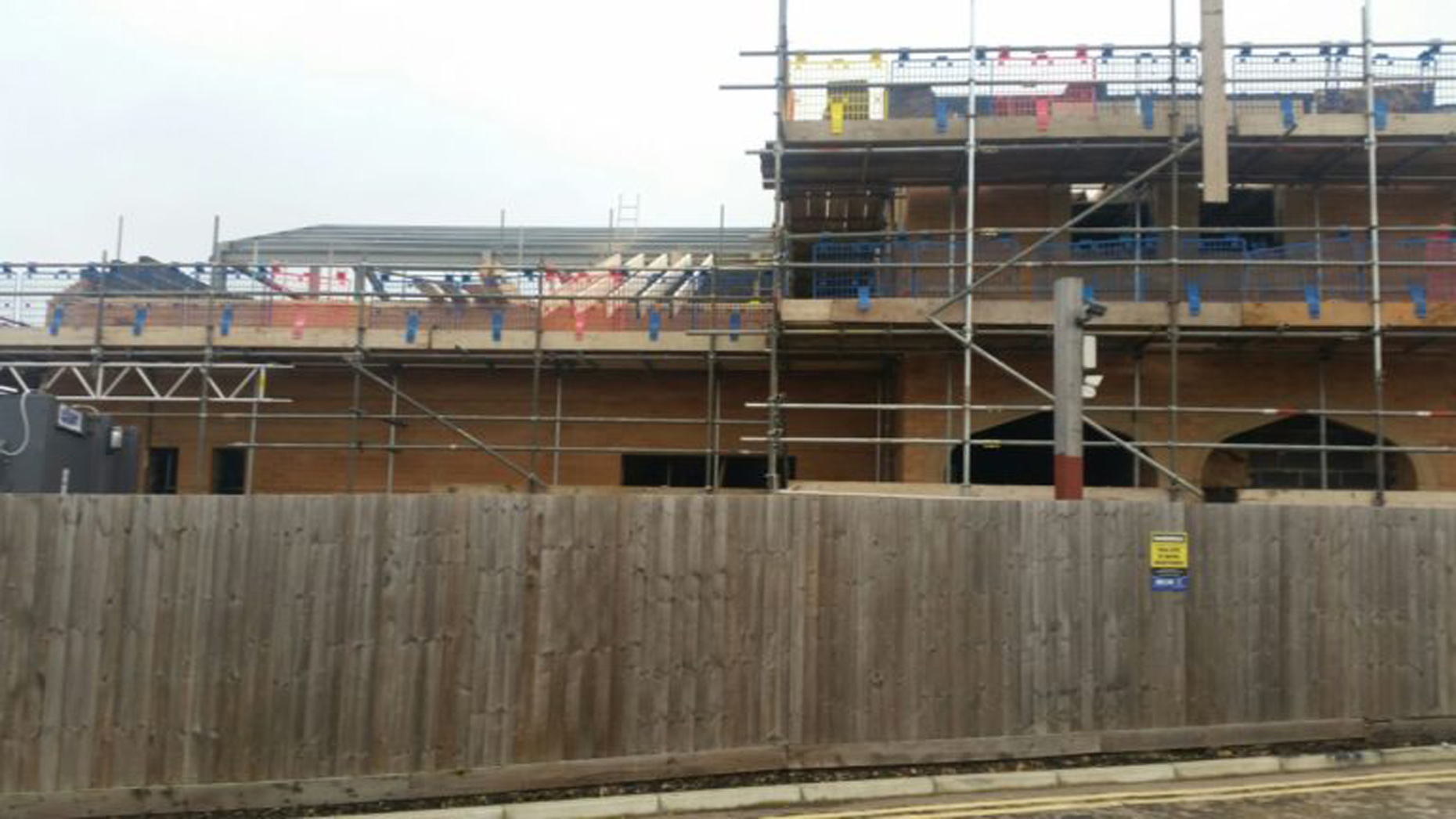 Work to construct the first purpose-built mosque in Lincoln is expected to be completed by the end of summer.
The £1.5 million project, which has seen construction on the site of a former dairy factory on the corner of Dixon Street, is reaching the next phase after donations topped the budget.
Roof work has now begun on the building in order to made the structure watertight. This is expected to be completed at the end of March and will allow works to move to the completion stage.
As reported previously, the project has been funded by generations over a period of around four years.
Plans for the mosque put forward by the Islamic Association of Lincoln were given the go-ahead by the City of Lincoln Council in November 2012.
At present, Muslims meet in at the Mosque on Orchard Street and the Grandstand Community Centre on Carholme Road.
The mosque will be the first purpose-built prayer facility for Muslims in Lincolnshire and is set to be completed early next year.
The new building will have prayer facilities for men, women, teaching spaces for boys and girls, a library and a funeral preparation room.
It will also include dedicated parking for 68 cars and cycle storage spaces.
Previous attempts for a mosque to be built in the city have been controversial. A former site proposed by the Islamic Association was rejected due to parking issues and was later burnt down.
Last weekend, the Islamic Association of Lincoln welcomed over 260 people to its Orchard Street facility as part of the national Visit My Mosque initiative.
Tanweer Ahmed, the Chairman and Trustee of the Islamic Association of Lincoln, said: "The Islamic Association of Lincoln welcomed over 260 visitors to the mosque to see our place of worship and learn more about Islam.
"Our visitors included the Bishop of Lincoln Rt Revd Christopher Lowson, the Mayor of Lincoln Councillor Yvonne Bodger, the Leader of the City of Lincoln Council Councillor Ric Metcalfe, Revd Bruce Thompson, Chair of the Lincolnshire Methodist District, interfaith leaders and members of public and children.
"We were very impressed that so many people attended our open day, at one stage, it was difficult to accomodate within our premises, and some people have waited.
"It was an opportunity for people with other faiths or none to know more about Islam and how Muslim worship on daily basis."