Lincolnshire hospice to hold second 'It's a Knockout' fundraiser in Grantham
Wyndham Park in Grantham is set to hold this year's 'It's a Knockout' fundraiser hosted by St Barnabas Hospice. Now in its second year, 'It's a Knockout' is due to be bigger than ever, with teams of 10 taking on the inflatable challenge on June 4. The event is inspired by the famous TV game…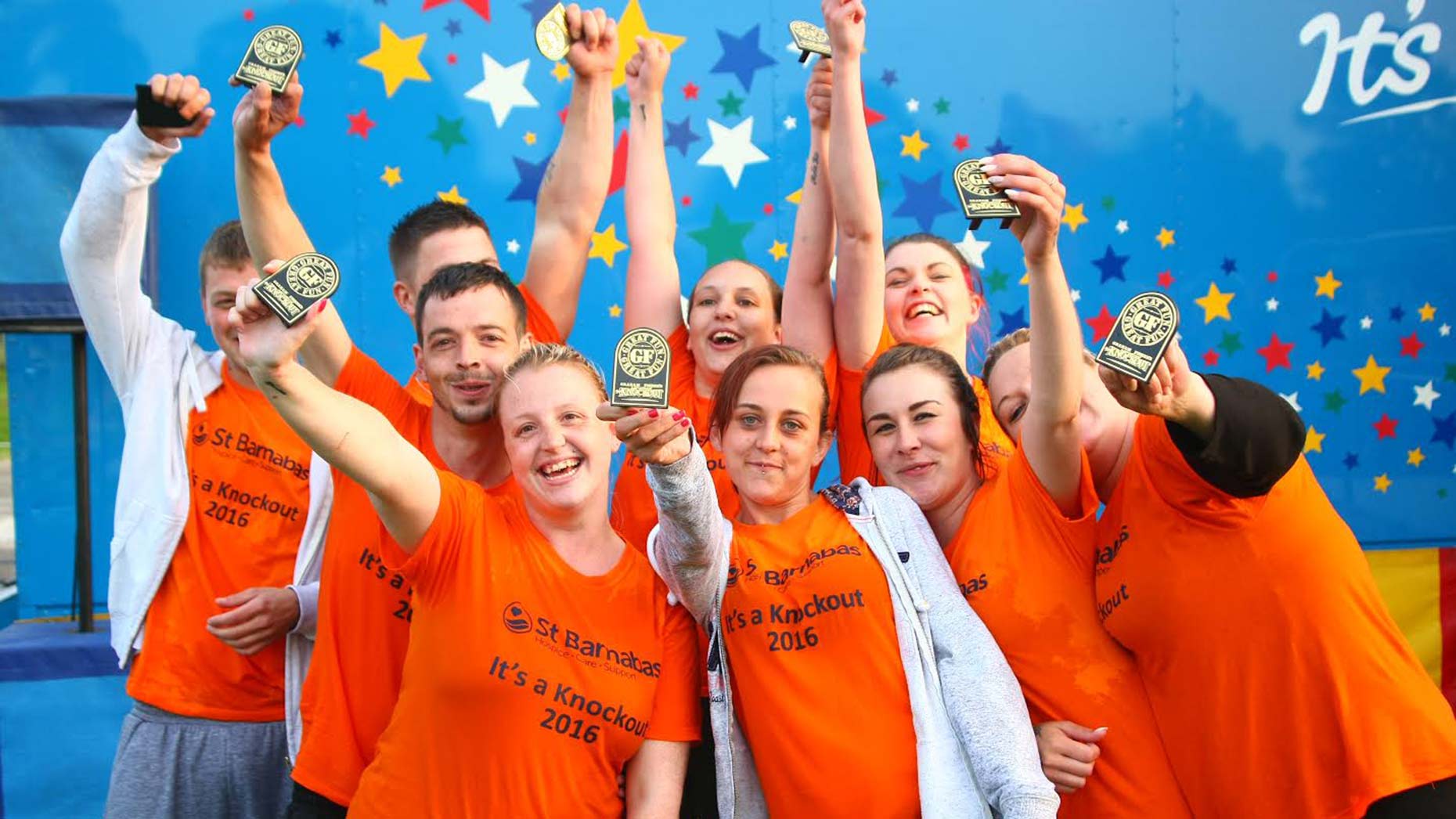 Wyndham Park in Grantham is set to hold this year's 'It's a Knockout' fundraiser hosted by St Barnabas Hospice.
Now in its second year, 'It's a Knockout' is due to be bigger than ever, with teams of 10 taking on the inflatable challenge on June 4.
The event is inspired by the famous TV game show, and features wacky challenges, giant inflatables and various water pools.
The event will start at 12pm, with a number of various stalls and a BBQ available alongside the big event. Registration is £10 per person, with each individual being asked to raise a minimum of £60. Spectators can visit free of charge.
This year, St Barnabas Hospice have also decided to include a 'Children's Challenge' after the main event.
Children will be able to compete on the giant inflatables on the day for £5.
Tina Dingley, corporate fundraiser for St Barnabas Hospice, said: "Why not bring colleagues together to take part in an unforgettable activity that's fun, competitive and completely unique.
"A brilliant way of getting everyone together for the ultimate team building experience."
Melissa Pigott, from the winning team in 2016, said: "Last year myself and a group of friends saw an advert for 'It's a Knockout' and decided not only would it be a great way to raise some money for a brilliant charity, but it could be a lot of fun too.
"This year we are back for more fun, laughs and slippery slopes. Come along and challenge team Concussion and have as much fun as we will."