Revised plans submitted for 1,400 homes, schools, restaurant and hotel in Sleaford
Revised plans have been submitted for an ambitious development in Sleaford, consisting of 1,400 homes, two schools, a restaurant, and a hotel. The plans, submitted by Drove Landowners Partnership (DLP), would see the homes built on land east of the A15, west of The Drove, Covel Road, Stokes Drive, St Deny's Avenue and south of Holdingham. If…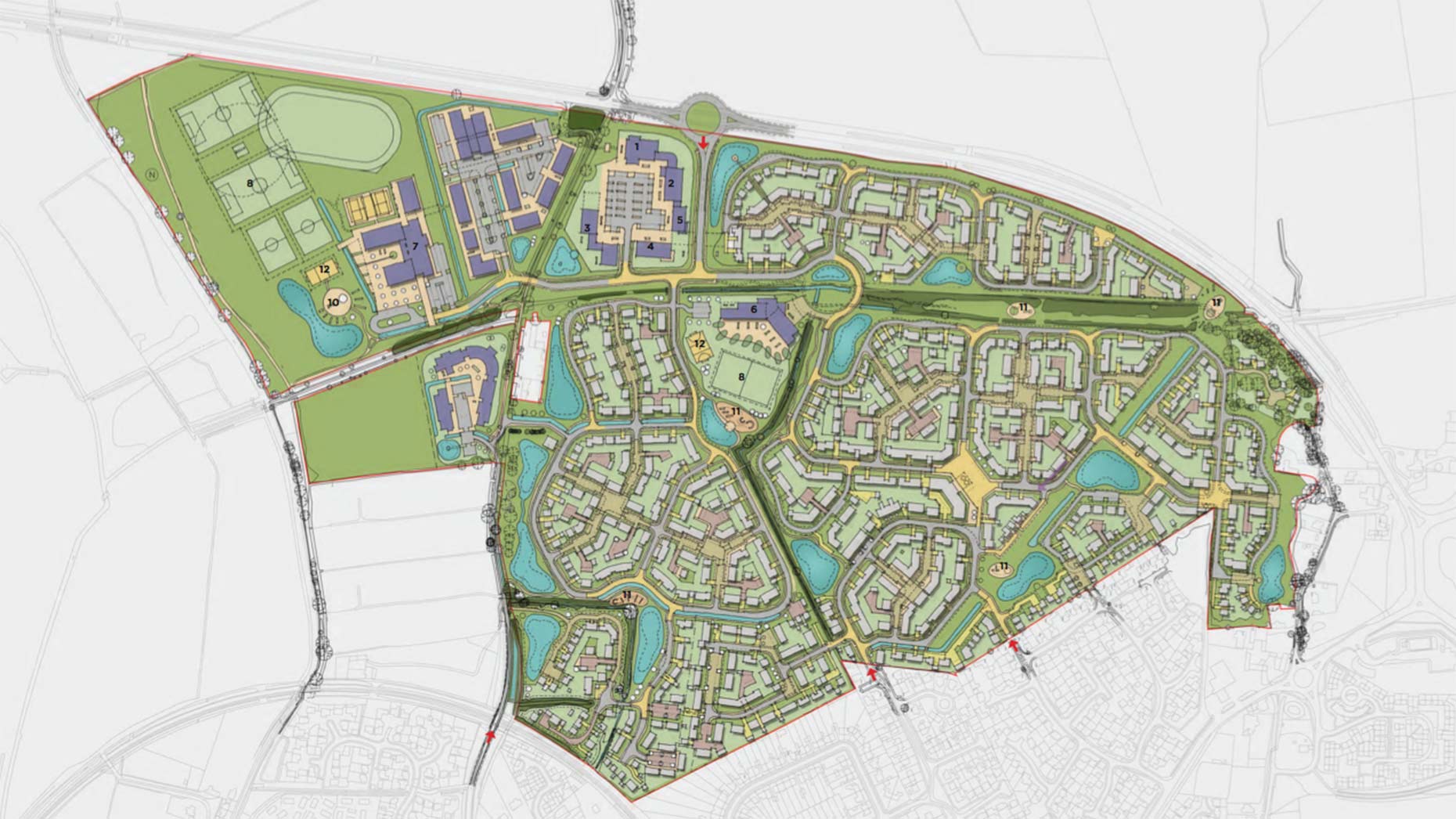 Revised plans have been submitted for an ambitious development in Sleaford, consisting of 1,400 homes, two schools, a restaurant, and a hotel.
The plans, submitted by Drove Landowners Partnership (DLP), would see the homes built on land east of the A15, west of The Drove, Covel Road, Stokes Drive, St Deny's Avenue and south of Holdingham.
If plans are approved, the new site would also see:
Primary school
Secondary school
Employment land
Family restaurant/public house
40 bed hotel
Health centre
Shops and a community centre
Public open space
Outdoor sports facilities
There would also be the creation of new roundabout onto the A15, with highway improvements to Drove Lane and St Deny's Avenue.
This application is for one of two extensions proposed for Sleaford as part of a strategy to deliver over 4,400 new houses, additional employment land and infrastructure improvements to the town over the next 20 years in line with the Central Lincolnshire Local Plan and the adopted Sleaford Masterplan.
Councillors will discuss the plans at a later date.