February 17, 2017 9.07 am
This story is over 81 months old
Sales double for Lincoln City-inspired ale thanks to FA Cup success
Lincolnshire Brewing Co. has more than doubled sales of its Lincoln City-inspired ale Cheeky Imp thanks to the team's FA Cup success. The company, which recently invested in a second brewery at The George in Langworth, has had to increase production of Cheeky Imp as Lincoln football fans and tourists alike got a taste of the football fever. Lincoln City 's…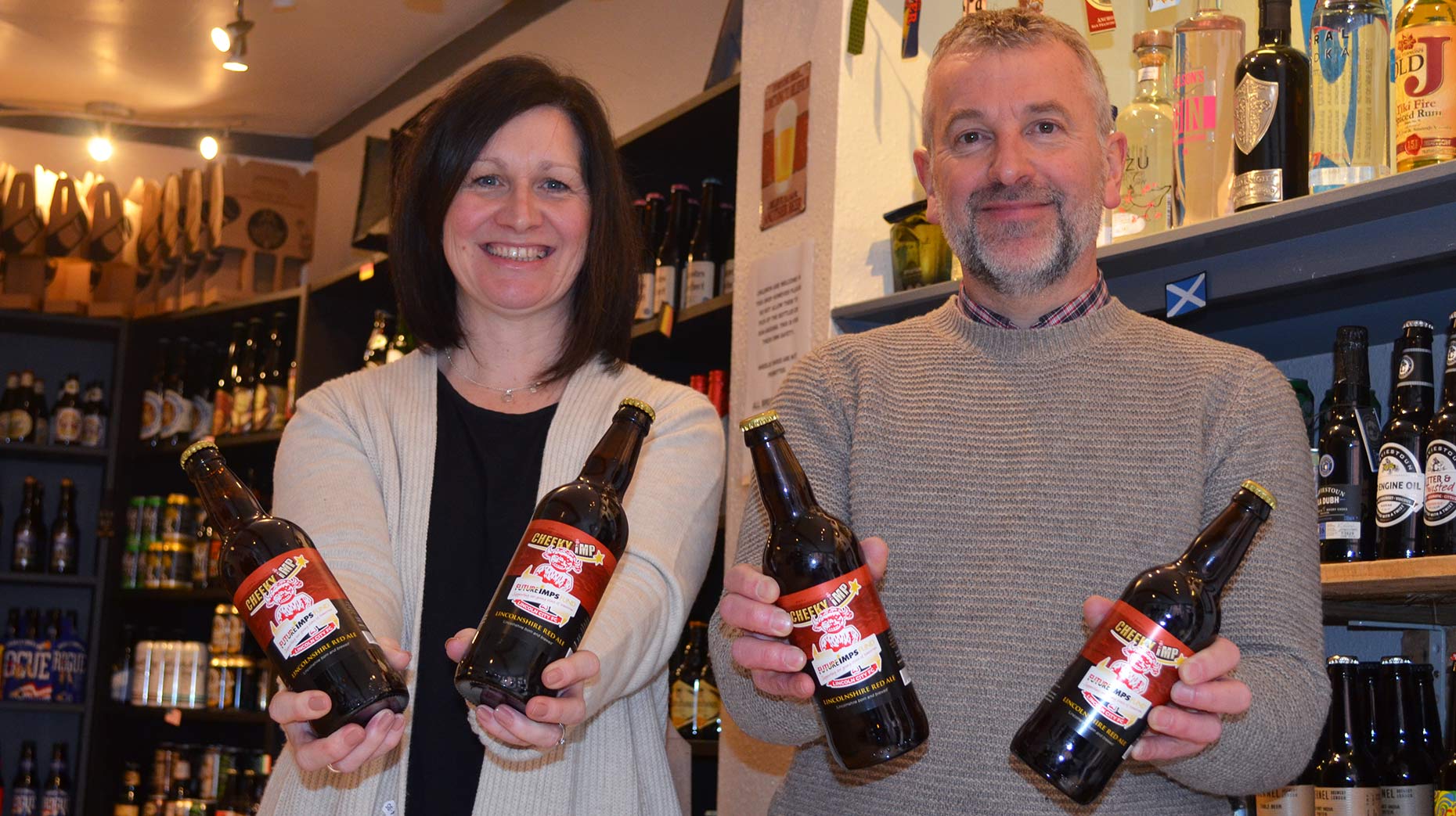 Lincolnshire Brewing Co. has more than doubled sales of its Lincoln City-inspired ale Cheeky Imp thanks to the team's FA Cup success.
The company, which recently invested in a second brewery at The George in Langworth, has had to increase production of Cheeky Imp as Lincoln football fans and tourists alike got a taste of the football fever.
Lincoln City 's upcoming match against Burnley on Saturday in the FA Cup is the most important game for the club in over 115 years and sales of ale are continuing to increase in line with the excitement.
The Lincolnshire red ale, which is available in both pubs and The Crafty Bottle on The Strait in Lincoln, has been brewed for four years, with 10% of the profits going to LCFC's Youth Academy via the Future Imps Fund.
Claire Brown, co-owner of the Lincolnshire Brewing Co. said: "We've had quite a few local pubs put the beer on more since the club have started to improve.
"We get a lot more orders right before a match, particularly home games, so sales are high this week in local pubs through the town. I would say sales have doubled and are increasing with the success of the club.
"After Friendly Rottweiler, it's our best seller. We have noticed that people are asking where they can get it more and getting lots of positive feedback on the fact that there is an ale linked the club.
"People in this country are very passionate about football and love to be supporting their team. Having an ale is something different for the fans along with buying their team shirt etc."
Roger Bates, director at Lincoln City Football Club and Lincoln Youth Football Academy chair, said: "The scheme has been a great support. Claire and the Lincolnshire Brewing Company contacted us and said they'd got this idea.
"They very generously donate 10% of their profits to our future Imps' fund. It's been a great help and great profile too.
"We've also done sales nights at the club where we buy at cost from Claire. We've probably made over £1,000 since we started three years ago.
"It's been steady sales throughout but I think everything associated with the football club has now surged in popularity.
"It's a fantastic atmosphere and really positive at the club at the minute. We're trying to enjoy the moment rather than having our eyes on the ultimate prize.
"I'm looking forward to Saturday, it's a free shot isn't it.
"They're a much bigger club but I think we've earned the right to go there and enjoy it. Hopefully we'll be cheersing the beers afterwards."