Selfish? Residents passionately defend lorry driver caught in middle of Spalding to Bourne road
Residents have jumped to the defence of a motorist criticised for driving his lorry in the middle of the road from Spalding to Bourne. A driver stuck behind the lorry pictured on Sunday, February 19, took to Facebook to express their frustration at the longer than anticipated journey. However, instead of receiving sympathetic and supportive…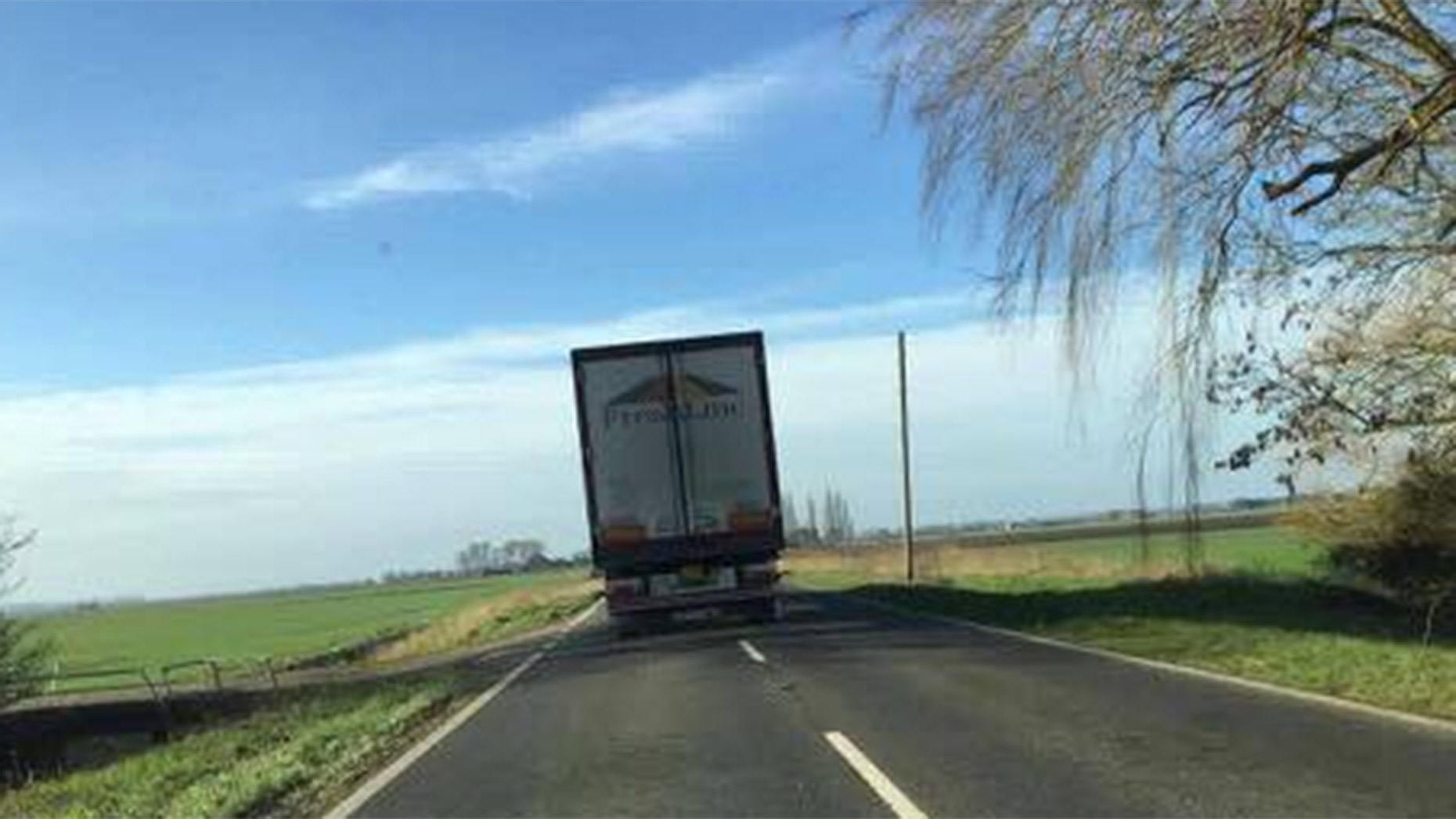 Residents have jumped to the defence of a motorist criticised for driving his lorry in the middle of the road from Spalding to Bourne.
A driver stuck behind the lorry pictured on Sunday, February 19, took to Facebook to express their frustration at the longer than anticipated journey.
However, instead of receiving sympathetic and supportive comments, the poster on Spotted: Spalding found themselves outnumbered by residents queuing up to support the lorry driver.
Dale Pateman said: "I'm seeing nothing wrong here. Like the old saying goes… if you don't like lorries stop buying stuff."
Barry Lack praised the lorry driver, saying: "Hats off to him. I tow trailers round these roads and always in the middle of road unless a car is coming towards me.
"Running close to the edge of the road causes the trailer to bounce about and damage the wheels/tyres and the load."
Jonathon Kendrick added: "Road has a bad camber. If you had made it known you wanted to pass he would move over. It's safer for him to straddle the camber."
Martin Anderson said: "It's not a brilliant road at the best of times… but it is probably safer for him than hugging the edge of the road."