Taking shape: First tour inside Lincoln Mosque construction
With phase one of Lincoln's first purpose built mosque nearing completion, The Lincolnite had a first look inside the building. Initial building work is now nearing long-awaited completion after the previous building company terminated their contract. It's expected this will be finished by mid-March. As reported previously, construction work ceased temporarily after the Islamic Association of…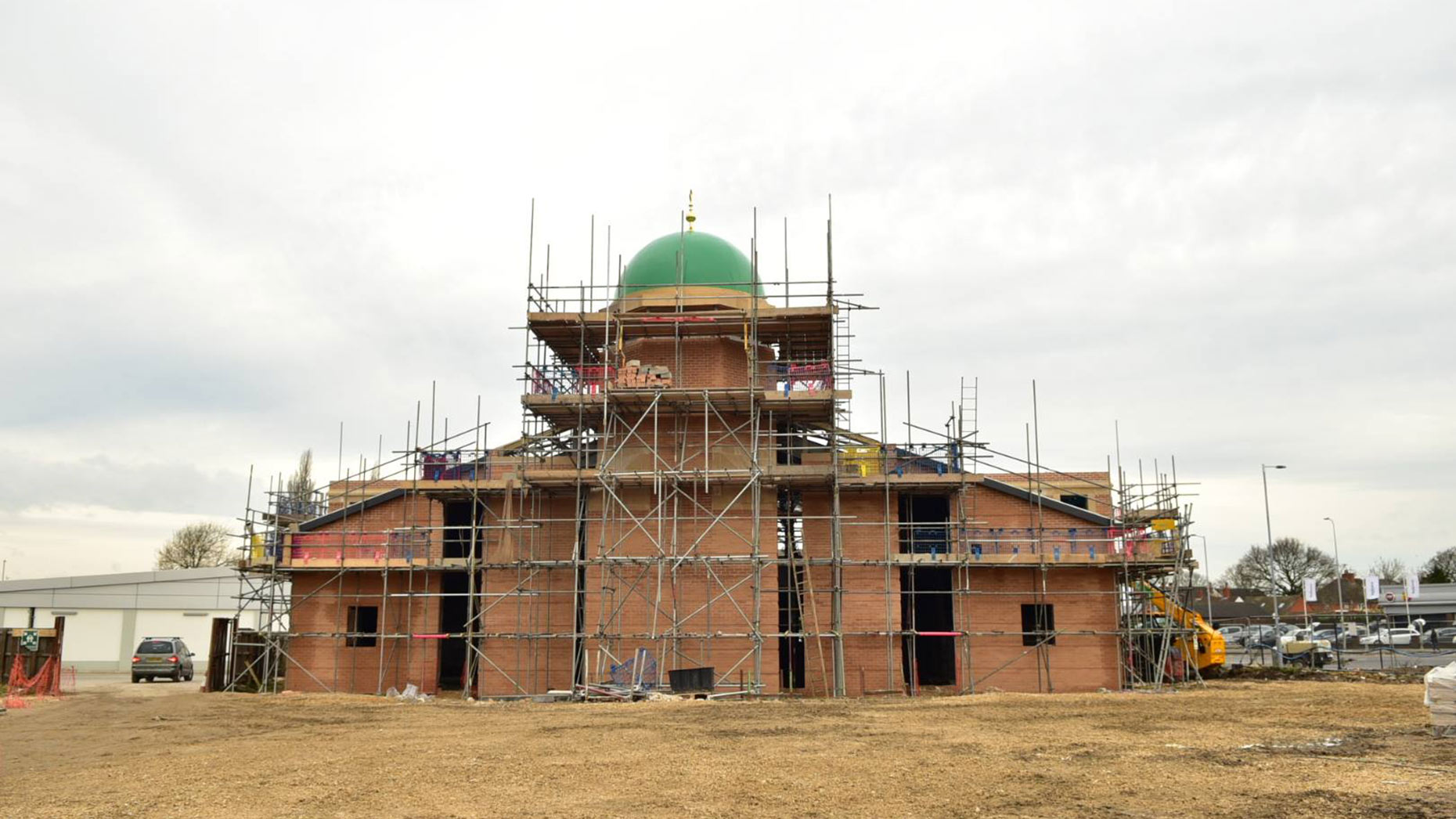 With phase one of Lincoln's first purpose built mosque nearing completion, The Lincolnite had a first look inside the building.
Initial building work is now nearing long-awaited completion after the previous building company terminated their contract. It's expected this will be finished by mid-March.
As reported previously, construction work ceased temporarily after the Islamic Association of Lincoln terminated their contract with previous builders, following legal advice.
The £1.5 million scheme was then taken on by Lincoln firm Active8 Building Limited and construction work restarted on November 14.
Roof works are continuing to make the building watertight and a traditional dome design has been put in place on the roof of the building.
A tour of the mosque
The building will have two floors, which will have separate spaces for men and women to worship, a kitchen area, an education area and a body preparation area.
Dr Tanweer Ahmed, Chairman and Trustee of the Islamic Association of Lincoln, also told The Lincolnite: "There will be a preparation room in the mosque.
"According to our religion the body needs to be washed and prepared after death.
"At the moment bodies are being prepared at the Co-op Lincoln Funeral Home, but once the mosque is complete, they will be prepared here."
Work continues
Andy Ryles, Site Manager for Active8, told The Lincolnite: "Active8 took over as principal contractor after the previous company went bankrupt.
"It has been a very difficult and technical build but we are getting there.
"We are just topping out to bring the mosque wind and water tight, get the roof finished and get all the windows in.
"In around three weeks we will take the scaffolding down and then you will see a big difference.
"The next phase will be the internal fit out, then there will be all the landscaping, drainage, block paving and the car park to do.
"There is still a lot of work to be done internally and externally."
The charity has said they have enough funding for work to continue on site, but are looking to raise a further £250,000 to see the completion of phase two.
Tanweer added: "We still haven't made any final decisions yet, but work will continue.
"We are still doing fundraising but we have enough money to continue with phase two.
"We are still looking for another £250,000 but we have enough money for work to continue at the moment.
"We are very pleased that we are close to completion for phase one, and we thank the muslim community for their generous donations so far."