February 8, 2017 10.36 am
This story is over 80 months old
St Barnabas Lincolnshire Hospice marks 35th birthday with £100k challenge
End of life care charity St Barnabas Lincolnshire Hospice is celebrating its 35th year with an ambitious programme of 35 exciting challenges – chasing a fundraising target of £100,000. Over three decades after the charity first opened its doors, more than 80,000 people have received free, high-quality, compassionate end-of-life care and support across Lincolnshire. Money…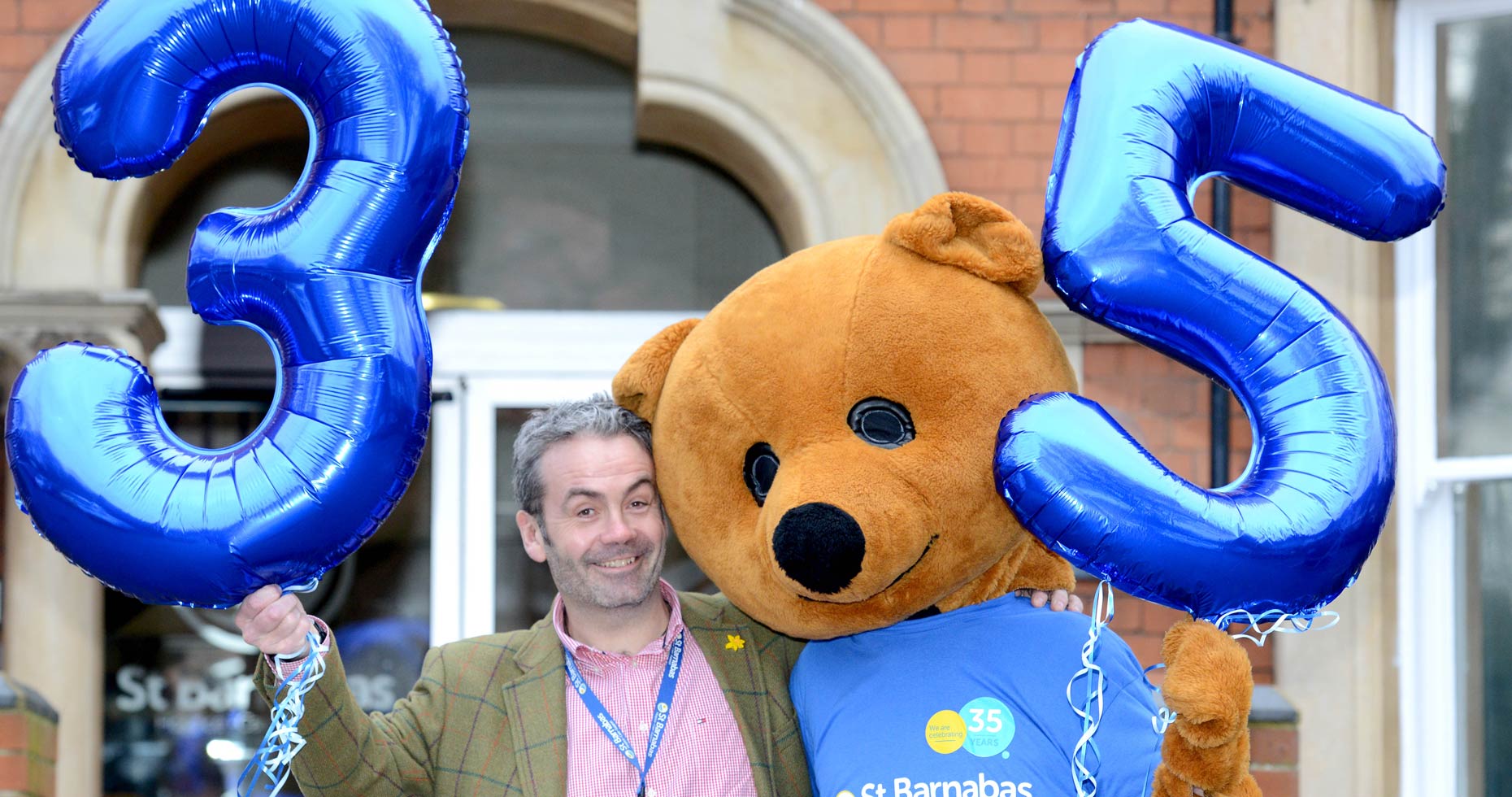 End of life care charity St Barnabas Lincolnshire Hospice is celebrating its 35th year with an ambitious programme of 35 exciting challenges – chasing a fundraising target of £100,000.
Over three decades after the charity first opened its doors, more than 80,000 people have received free, high-quality, compassionate end-of-life care and support across Lincolnshire.
Money raised will help fund more specialist nurses to care for terminally-ill adults across the county.
To help reach this target the charity is challenging the local community to do 35 things for St Barnabas in their 'Do 35 for 35' campaign.
The full list can be found on the website here. 
Leading the fundraising is hospice Chief Executive, Chris Wheway, who will take on 35 challenges – one for every year the hospice has been open.
Chris said: "I am really excited about taking on these challenges and I hope the local community will join me in tackling these very varied activities.
"Since I joined the hospice over a year ago I have witnessed the incredible lengths our community will go to in order to support the hospice and raise much needed funds.
"Inspired by their selfless acts of generosity I decided to put myself out there and help as much as I can to raise the extra £100,000 we have pledged. I am most looking forward to the London to Paris cycle, although I have to admit that as a novice cyclist I am a little nervous!"
With the support of the local community the hospice has grown and developed its services over the past 35 years and now has a workforce of 330 paid members of staff who are supported by 1,100 volunteers.
Last year St Barnabas Hospice supported more than 9,000 people across Lincolnshire with over 2,000 people cared for within their own homes by the St Barnabas community nursing team.
All of the care and services are delivered free of charge but this year the charity must raise £5.5 million to continue.
Chris said: "Our birthday celebration isn't just about the hospice it is about the people of Lincolnshire and it is our opportunity to thank them for their unwavering support. Our mission is to continue to deliver high-quality care and ensure that we are around for another 35 years and beyond."
Email [email protected] for more information about how to get involved in their 'Do 35 for 35' campaign.