February 1, 2017 11.03 am
This story is over 81 months old
Violence epidemic: Self harm and assaults soar at Lincoln Prison
Latest Ministry of Justice figures have revealed a sharp rise in assaults and self harm at HMP Lincoln. Local prison officer union representatives have warned that what's been referred to as a 'violence and self harm epidemic' is a direct result of understaffing in the county's institutions. Latest government 'safety in custody' figures have revealed a…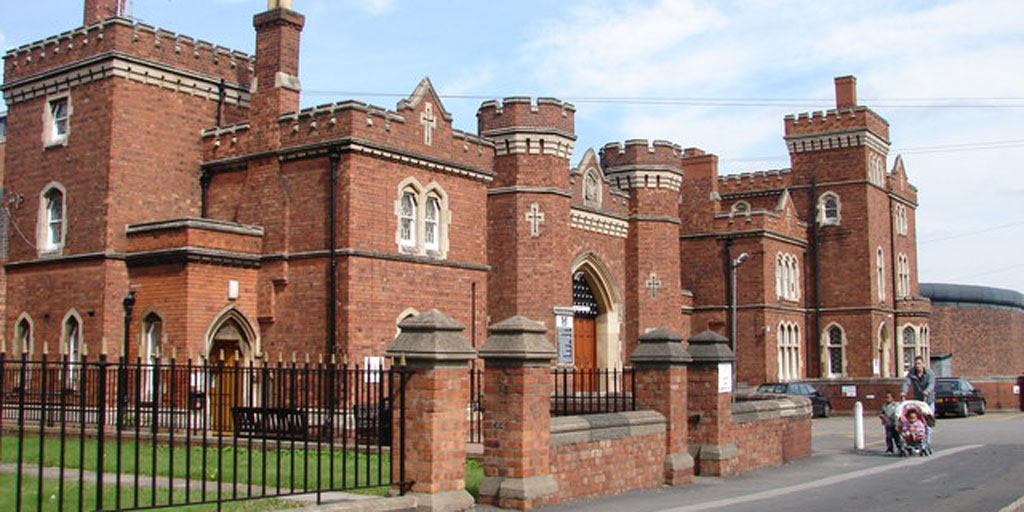 Latest Ministry of Justice figures have revealed a sharp rise in assaults and self harm at HMP Lincoln.
Local prison officer union representatives have warned that what's been referred to as a 'violence and self harm epidemic' is a direct result of understaffing in the county's institutions.
Latest government 'safety in custody' figures have revealed a challenging national picture of increasing deaths, self-harm and assaults in prison custody in England and Wales.
Nationally, prison suicides have reached a record high with 119 inmates taking their own lives – an increase of 32% on the previous year, according to the MOJ figures.
Since 1978, some 73 deaths have been recorded at Lincoln Prison, 39 of which were self inflicted.
Just last month, 36-year-old Dominic Clayton from Lincoln died in custody after being taken to the intensive care unit at Lincoln County Hospital. An inquest is expected to be held into his death at a later date.
The Safety and Custody quarterly update to September 2016 gives the latest annual statistics for jail safety from 2004 to to 2015.
While deaths at Lincoln prison are comparatively low, violent assaults towards both inmates and prison staff have rocketed.
Across an 11 year period, 2015 saw the highest recorded number of prisoner assaults, assaults on staff and self harm incidents in Lincoln.
Back in November, 2016, prison officers in Lincoln walked out in a 24-hour protest over growing fears for their safety, citing dramatic decreases in staffing levels over the last five years.
Prison officer Paul Wray spoke to The Lincolnite at the picket line. He said: "Assaults are happening on a daily basis and we haven't got the staff to look after everyone in our care properly."
The protest followed a day-long disturbance in September at the category B men's prison which saw 30 inmates forcibly removed and significant damage caused to cells.
Union executive for the Prison Officers Association Ian Carson, who is responsible for the east of the county including HMP Lincoln and has a career working in prisons, told The Lincolnite that increases in assaults and self harm "directly correlate" with reductions in staffing numbers.
He said: "It's a no brainer. Staffing numbers have reduced by around 40% at many prisons in the area in the last five years and this has directly lead to increases in violence, self-harm and bullying.
"The powers that be who decide on the future of the institutions do not seem to have grasped that. Staff have left and those they have drafted in to replace them have no experience. Change is not going to happen overnight.
"It's a complicated issue and there's a distinct lack of conversation. There's no level of respect and there's no understanding of the levels of violence.
"We're finding prison officers are deciding not to go into work because they feel unsafe or they feel bullied.
"New staff attendance policies also make it easier to dismiss staff who have been assaulted.
"Prisons are safer when there's more staff around. Fights will break out very quickly. When two prisoners fight, it's sometimes like they feel they have no choice. They have to maintain their position. But they know that staff have to intervene.
"When it comes to situations like this we know it's likely to lead to an outcome of someone being seriously injured.
"There's an occupational capacity in Lincoln of around 800, but you could walk in and there would be 50 or 60 staff on duty."
When asked about the increase in self harm at the prison, Ian added that reductions in staffing numbers mean officers spend less time talking with inmates.
"Where years ago we'd get to know prisoners, spot when they were feeling distressed and gauge their behaviour. Now with fewer staff those conversations don't happen and self-harm and suicides have increased.
"For me the solution is to focus on recruitment and retention. Forget the 'rehabilitation revolution', which is where the focus is at the minute. Governors need to be challenges to reduce violence and penalties when they're not."
Boosting front line officers
In response to the latest 'safety in custody' statistics, Justice Secretary Liz Truss has said: "Since becoming Justice Secretary, I have been clear that the violence, self-harm and deaths in our prisons are too high.
"I have taken immediate action to stabilise the estate by tackling the drugs, drones and phones that undermine security. We are also investing £100m annually to boost the frontline by 2,500 officers.
"These are long-standing issues that will not be resolved in weeks or months but our wholescale reforms will lay the groundwork to transform our prisons, reduce reoffending and make our communities safer."
The Howard League and another charity, Centre for Mental Health, have been working together on a joint inquiry into preventing prison suicides.
Frances Crook, Chief Executive of the Howard League for Penal Reform, said: "Cutting staff and prison budgets while allowing the number of people behind bars to grow unchecked has created a toxic mix of violence, death and human misery.
"The problems are clear for all to see. The Howard League is offering solutions. We have shown ministers how, by taking bold but sensible action to reduce the number of people in prison, we can save lives and prevent more people being swept away into deeper currents of crime and despair."
Back in October Lincoln Prison governor Peter Wright announced he would be standing down from the post.
The Lincolnite has contacted the Ministry of Justice to confirm who has taken on the role of prison governor and to put a number of questions to them.
We were advised that the deputy governor had taken over the role as interim governor of the prison. However the MOJ did not give a name.