YMCA kits out football team following youth centre fire
The Lincolnshire YMCA has helped a football club to recover from a devastating blow when their youth centre was burned down with free kit and an activity trip. The St Giles Youth Centre in Swift Gardens was intentionally burned down on September 2, 2016. The Lincoln EST Junior Football Club's kit was lost in the…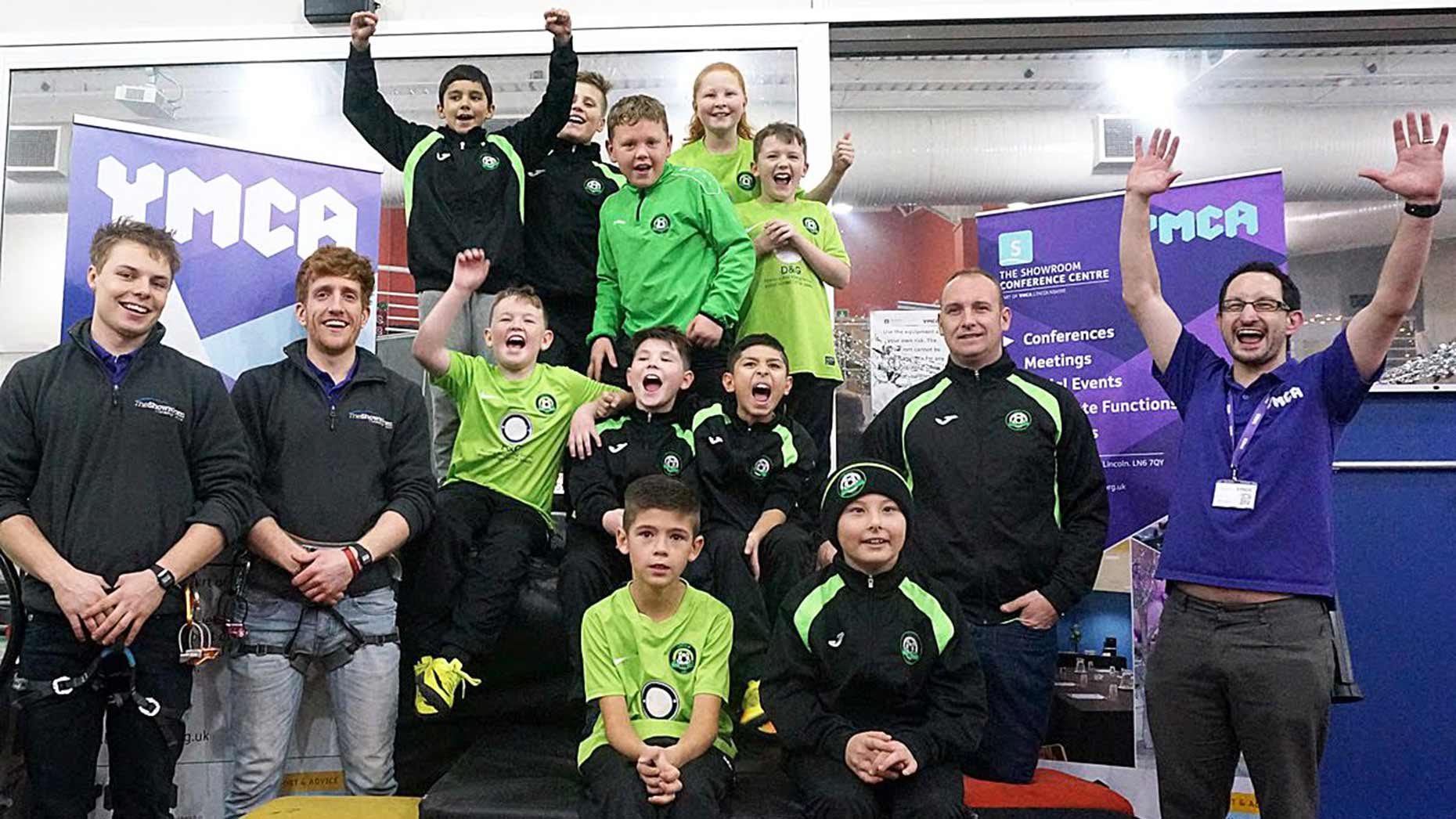 The Lincolnshire YMCA has helped a football club to recover from a devastating blow when their youth centre was burned down with free kit and an activity trip.
The St Giles Youth Centre in Swift Gardens was intentionally burned down on September 2, 2016.
The Lincoln EST Junior Football Club's kit was lost in the blaze. The YMCA has now gifted the team new hoodies.
The charity also offered their support with a free trip to the their Showroom Activity Centre in Lincoln, allowing them to enjoy the arcades, games and sports facilities.
The team and their coaches attempted the Showroom's climbing walls, which are the largest indoor ones in the county.
"We were delighted to offer the team a visit," said James Walker, Activity Centre Manager at The Showroom.
"We heard what happened to their youth centre. We know how important a safe place to go is to our local youth, and wanted to offer their young people something they could come and enjoy as a team."
Lincoln EST Football Club are aimed at provided opportunities for young people in the Ermine, St Giles and Tower estates to get active.
The fire of the youth centre was ruled as arson, although no arrests have been made.