March 7, 2017 10.00 am
This story is over 57 months old
Access Lincoln project to continue after securing £975k grant
A £975,000 grant has been awarded by the Department for Transport to ensure the Access Lincoln will be able to continue until at least 2020. Combined with additional funding from the county council, City of Lincoln Council, Stagecoach and Lincolnshire Sport, it means the project will be able to build on its current work, which encourages more people…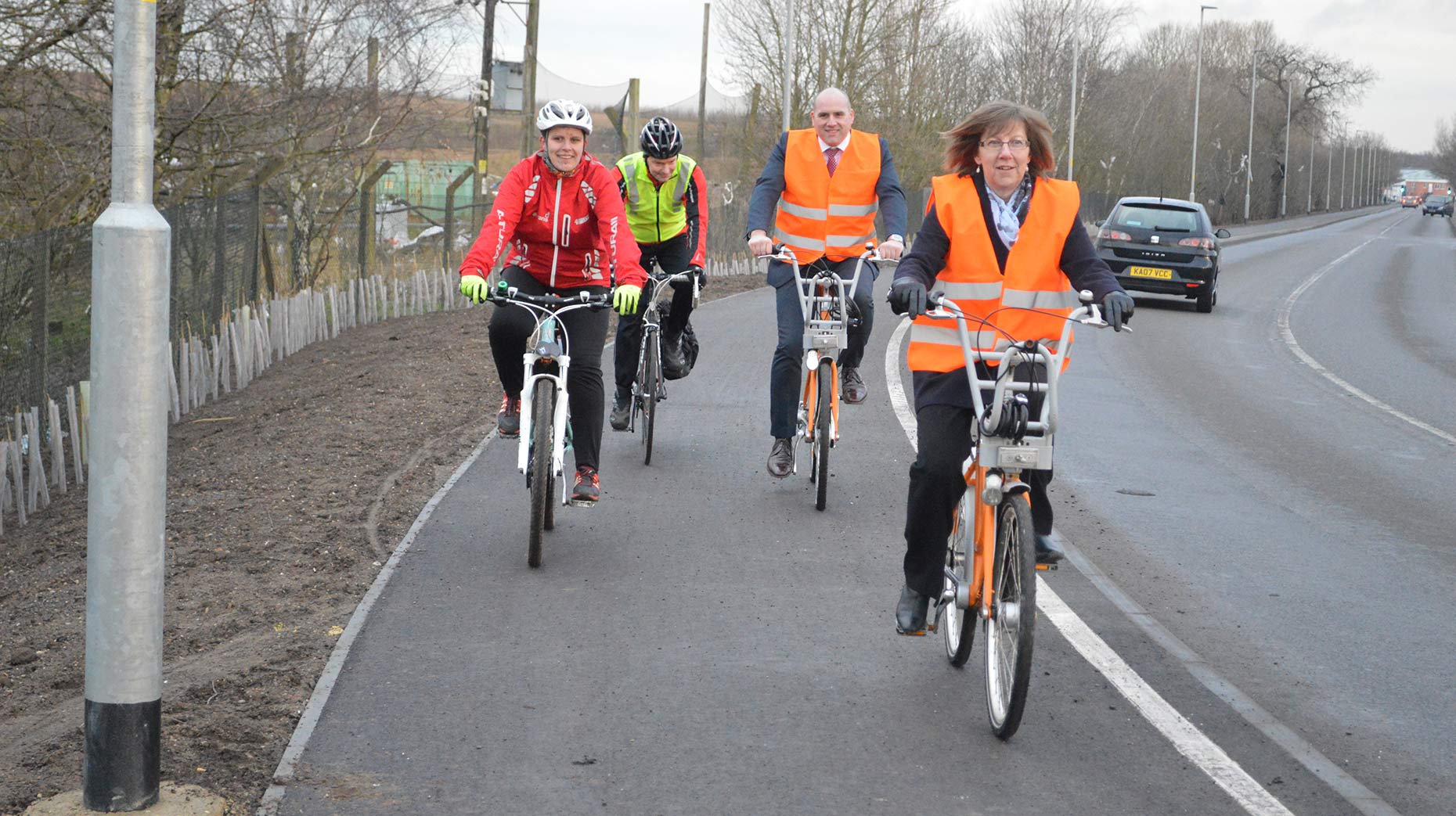 A £975,000 grant has been awarded by the Department for Transport to ensure the Access Lincoln will be able to continue until at least 2020.
Combined with additional funding from the county council, City of Lincoln Council, Stagecoach and Lincolnshire Sport, it means the project will be able to build on its current work, which encourages more people to travel in a healthier, more environmentally-friendly way.
Among its achievements are the launch of the Hirebike service, improvements to North Hykeham and Swinderby train stations, and new footways and cycleways in the Hykeham area.
The county council is now working with partners to plan the next three years of Access Lincoln activities.
Councillor Richard Davies, Executive Member for Highways and Transport at Lincolnshire County Council, said: "Over the last few years, Access Lincoln has significantly boosted the number of people cycling, walking and using public transport in the city and North Hykeham.
"In that time, we've seen the usage of Hykeham train station double, while there have been over 11,000 journeys made using the Hirebikes.
"This additional funding will allow us to continue that valuable work.
"This project not only helps people improve their health and quality of life by encouraging them to be more active, but can also bring economic benefits.
"By making it easier for people to get around, we're opening up new employment, training and education opportunities for them.
"In addition, we've also worked with over 100 local businesses, helping them encourage staff to choose a more sustainable mode of travel.
"That means happier, healthier, more productive staff, and that's good news for the local economy.
"I look forward to building on these achievements over the next three years."