Behind bars: Lincolnshire murderers, rapists and other criminals locked up so far in 2017
Murderers, sex offenders, robbers and violent thugs… courts in Lincolnshire and the rest of the region have had a busy start to 2017, jailing criminals for a whole host of serious offences. Take a look at some of the Lincolnshire offenders convicted in the first two and a bit months of the year: Paul Parker Paul…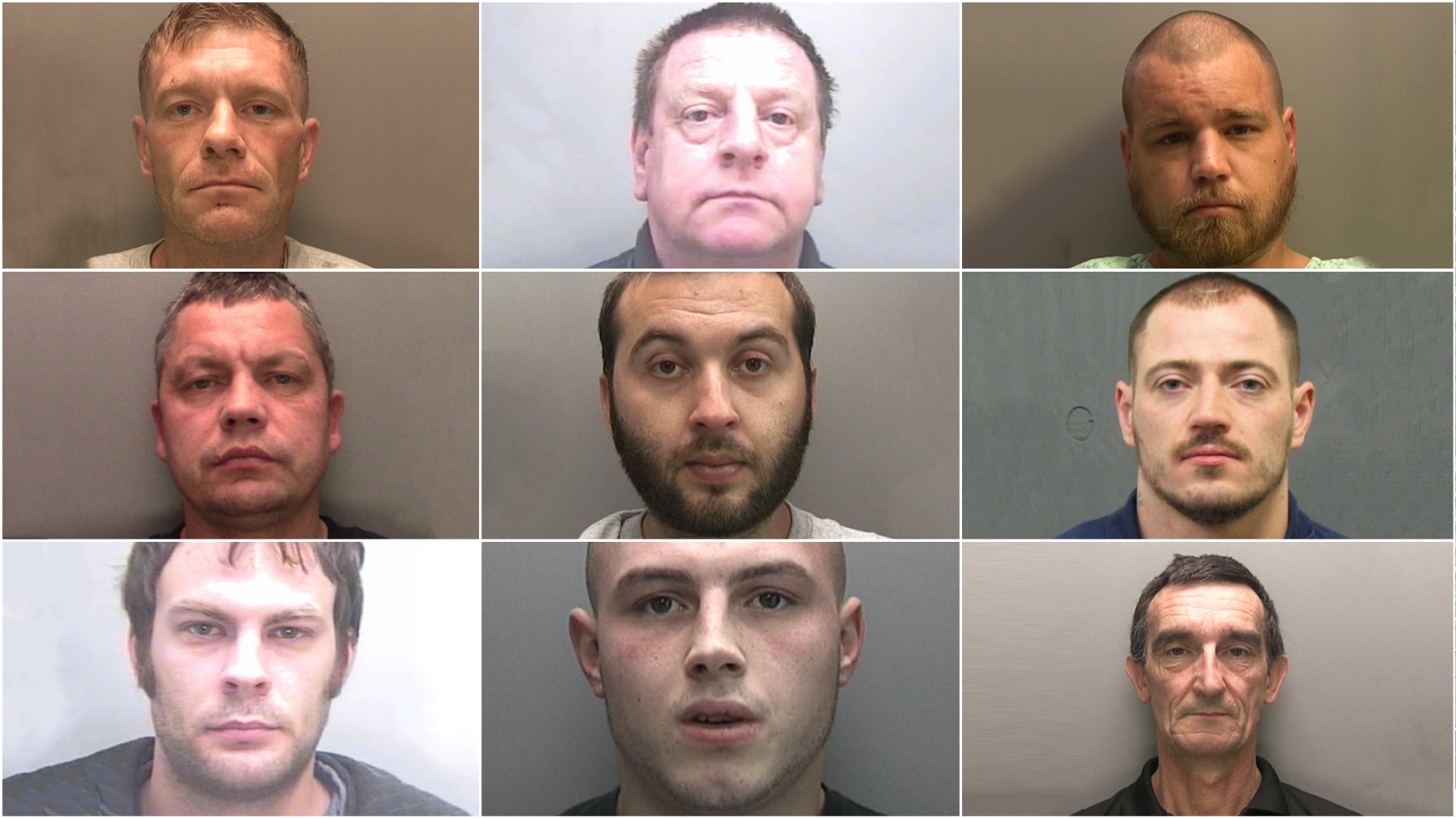 Murderers, sex offenders, robbers and violent thugs… courts in Lincolnshire and the rest of the region have had a busy start to 2017, jailing criminals for a whole host of serious offences.
Take a look at some of the Lincolnshire offenders convicted in the first two and a bit months of the year:
---
Paul Parker
Paul Parker, who ran a hotel in Skegness from the late 1980s, was jailed for 14 years after admitting rape and other sex attacks on young boys.
---
Jason Baker
Jason Baker, from Holbeach, who arranged to meet victim Michael Timmins, who was then robbed of cash and cannabis, was jailed for four-and-a-half years at Lincoln Crown Court.
---
Callum Bedford
Callum Bedford, 28, of Lairgate Place, Cleethorpes, was sentenced to 14 years in prison after admitting to a string of sexual offences against a girl under the age of two – including attempted rape.
---
Christopher Magee
Christopher Magee, 31, was jailed for life at Nottingham Crown Court following a vicious three-hour assault on a woman, where he poured bleach on the woman before trying to set her on fire, and also urinated on her.
Two of his accomplices from Grantham were also sent to prison.
---
Casey Scott
Casey Scott, 29, from Skegness, was jailed for life after he murdered a Romanian sex worker after luring her to his home.
---
Thomas Thorpe
Thomas Thorpe, from Boston, was jailed for two years and eight months after he slashed his partner with a craft knife as she lay in bed.
---
Joseph Kaczkowski
Paranoid schizophrenic Joseph Kaczkowski, 53, from Grimsby,  viciously beat his blind 93-year-old mum senseless in a row over money.
Kaczkowski was given an indefinite detention order under the Mental Health Act at Grimsby Crown Court.
---
Ruslanas Solovjovas
Ruslanas Solovjovas, 39, was jailed for 14 months after he shot five people with an air rifle in Boston.
---
Kurtis Lamptey and Reece Francis
Kurtis Lamptey and his accomplice Reece Francis were jailed after robbing a Spalding mobile phone shop at knifepoint leaving staff terrified.
Lamptey was jailed for three years with his sentence to run consecutively to a six year jail sentence he received in June 2016, Francis was jailed for two years and eight months.
---
Gregory Willis
Gregory Willis, from Grantham, was jailed for 14 years after he broke into a house in the town and attempted to rape 94-year-old woman.
---
Joshua O'Dea
Joshua O'Dea, 26, from Grimsby, was jailed for 13-and-a-half-years after he admitted robbery at George Hewitt and Son Jewellers in Victoria Street on March 15, 2016.
---
Alan Boulter
Alan Boulter, 52, of Pershore Avenue, Grimsby, was jailed for 20 months after he arranged to pay what he believed to be an underage girl £50 for "naughty fun" outside Grimsby railway station.
---
Michael Roles
Michael Roles, 64, was jailed for 18 years after being found guilty of 15 sexual offences against children.
---
Scott Cheetham
Scott Cheetham, from Skegness, was jailed for 40 months after he was caught with a stash of crack cocaine and heroin when he was stopped by police.
---
Patick Kiyama
Patrick Kiyama, 27, was jailed for four years after he started a fire in his cell at a Lincolnshire immigration centre.