March 20, 2017 11.01 am
This story is over 61 months old
Belgian F-16 Fighting Falcon to join Red Arrows at Scampton Airshow
An F-16 fast jet from the Belgian Air Force is the first international aircraft to be confirmed in the flying display alongside the Red Arrows and Typhoon at the Scampton Airshow in September. The aircraft, which is performing at the new airshow at RAF Scampton on September 9-10, will join various aircrafts in the five-hour flying…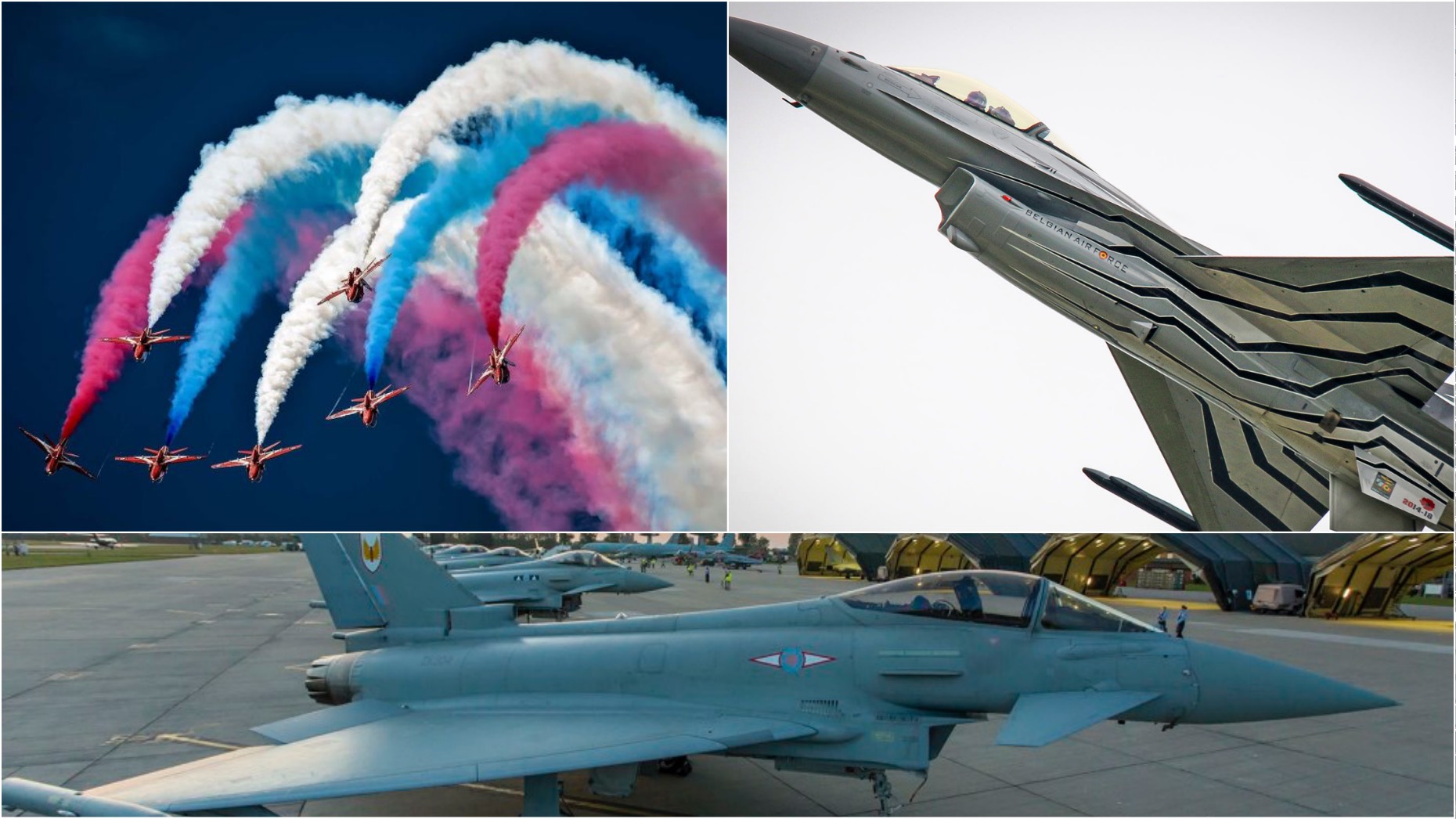 An F-16 fast jet from the Belgian Air Force is the first international aircraft to be confirmed in the flying display alongside the Red Arrows and Typhoon at the Scampton Airshow in September.
The aircraft, which is performing at the new airshow at RAF Scampton on September 9-10, will join various aircrafts in the five-hour flying programme.
The F-16 Fighting Falcon has been flown by Belgium since 1979. Although its examples are among the oldest still in service, a series of major upgrades mean that they remain very capable fighters.
Paul Sall, Airshow Director, said: "We have already received fantastic support in the UK from the RAF and we're thrilled to see support for the show coming in from beyond these shores.
"We have extended invitations to a number of nations, in Europe and beyond, and are working hard to secure a variety of impressive flying and static aircraft to display throughout the weekend.
"Belgium is the first overseas Air Force to confirm their attendance in September, and I am looking forward to announcing the involvement of more countries in due course – watch this space!"
The 2017 display aircraft, provided by 31 and 349 Squadrons from the 10th Tactical Wing at Kleine Brogel, will be flown by Cdt Tom 'Gizmo' De Moortel in his third season as the demo pilot.
He said: "2017 will be my third and final year displaying the Viper for the Belgian Air Force.
As a display team we really appreciate the warm welcome we get from the UK audience. See you in September!"
To find out more about the Scampton Airshow, or to buy your tickets, visit their website.