Beware! Police dog on the prowl sniffs out drugs at four separate houses in Cleethorpes
A police dog with a nose for sniffing out drugs has helped officers seize £12,000 as well as cannabis and amphetamines in just over one week. PD Phantom and the Grimsby East Community Team have conducted four separate raids at properties in Cleethorpes and East Marsh over the last 10 days. At the first raid,…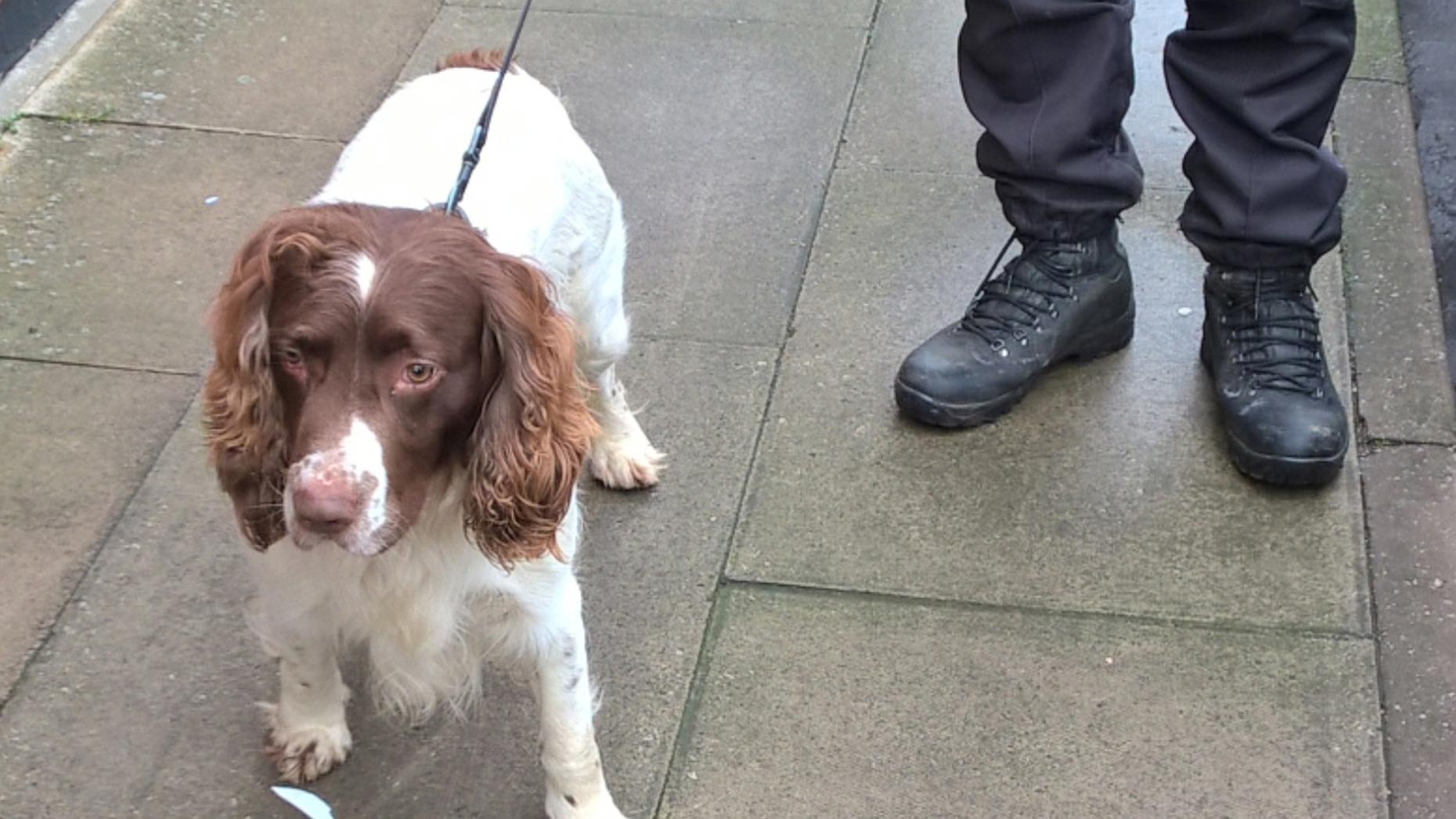 A police dog with a nose for sniffing out drugs has helped officers seize £12,000 as well as cannabis and amphetamines in just over one week.
PD Phantom and the Grimsby East Community Team have conducted four separate raids at properties in Cleethorpes and East Marsh over the last 10 days.
At the first raid, a 33-year-old man was arrested and £12,000 was seized under the Proceeds of Crime Act at an address on Rowston Street.
The man was arrested on suspicion of being concerned in the production of controlled Class B drugs; acquiring, using or possessing criminal property and possession of a weapon.
He was later released without charge pending further enquiries.
A small quantity of what police believe to be cannabis was then discovered at an address on Fuller Street.
Two warrants were carried out on Grafton Street on March 1.
In both cases, small quantities of what are believed to be cannabis and amphetamine were found.
Two women and a man have been voluntarily interviewed in connection with the operation and the investigation is continuing.
Sergeant Dan Healey, who led the operation, said: "Drugs can have a devastating effect on our communities and this is why we actively target those involved in supplying them.
"There are a wide range of other offences linked to the supply and use of Class A drugs.
"We have users who fund their habit through burglary, theft and robbery and violent crime has been linked to those involved in the supply of drugs.
"For this reason, we devote a great deal of time and resource to targeting those involved in the supply and use of drugs as part of our day-today policing and through ongoing initiatives such as Operation Impact.
"Information from the public about suspicious activity in their area is a really vital tool in helping us target these criminals and I would like to take this opportunity to appeal to anyone with information to get in touch.
"You can call us on 101 or call Crimestoppers, anonymously, on 0800 555111."