Grieving Scunthorpe mum appeals for crochet enthusiasts to help save premature babies
A Scunthorpe mum who lost her baby at just five-days-old is appealing for crochet enthusiasts to create toy octopuses for babies being cared for at the town's neonatal intensive care unit. After tragically losing her baby, Pippa Curtin wants to help premature babies have a better chance of survival. While they may seem like an unlikely bedfellow,…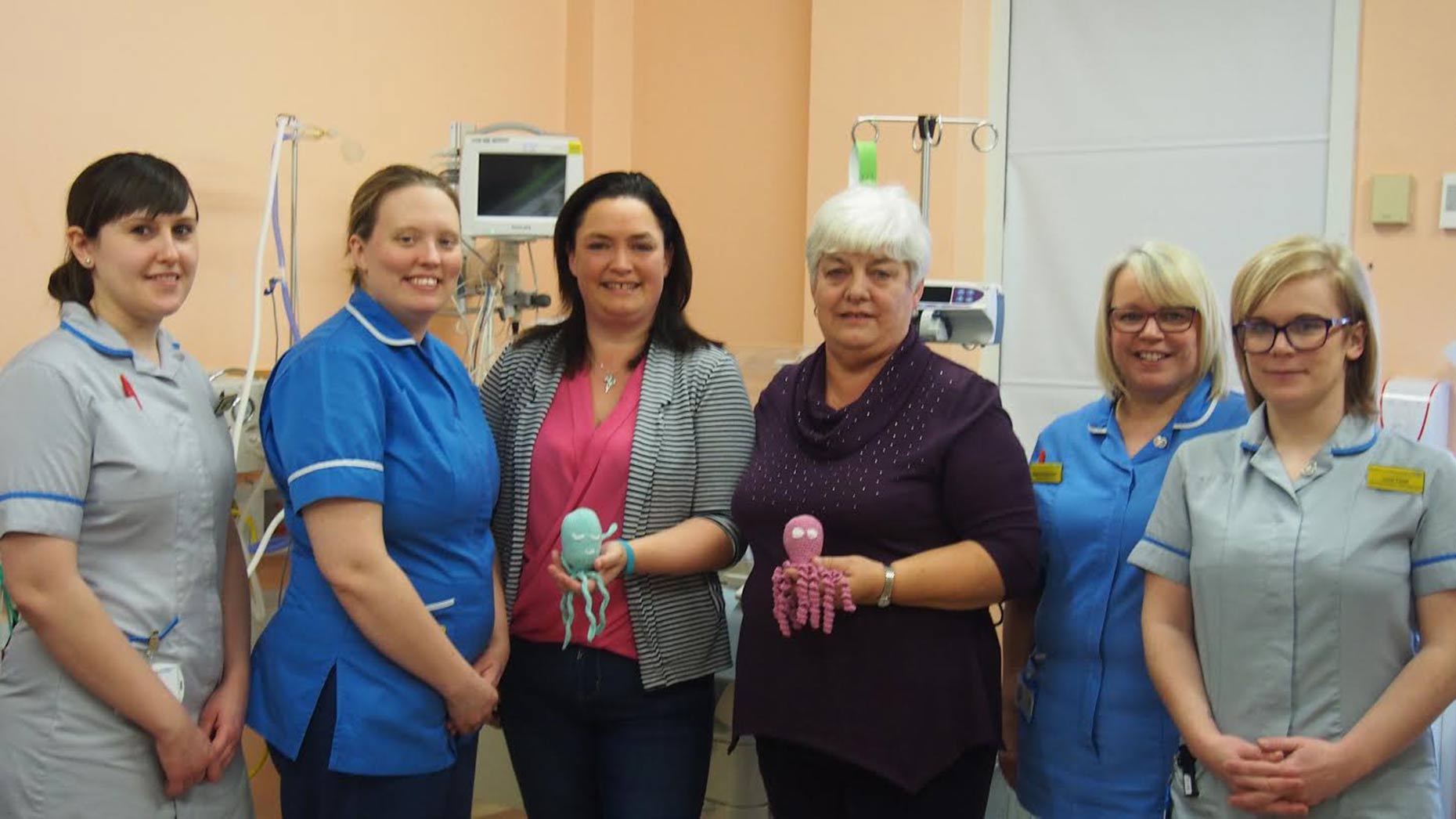 A Scunthorpe mum who lost her baby at just five-days-old is appealing for crochet enthusiasts to create toy octopuses for babies being cared for at the town's neonatal intensive care unit.
After tragically losing her baby, Pippa Curtin wants to help premature babies have a better chance of survival.
While they may seem like an unlikely bedfellow, toy octopuses are linked to better health and wellbeing for young babies.
Pippa had seen volunteers crocheting the sea creatures for other hospitals and wanted to do the same at Scunthorpe hospital.
She said: "Scientists from Denmark discovered that babies cuddling an octopus were more likely to not pull on the wires and tubes in their incubator.
"They also found they had a calming effect on the baby which promoted better breathing and a more regular heartbeat.
"Too many families go through what we went through with Saoirse and I wanted to do something creative and positive to help other people in memory of her."
NICU ward sister Sarah Judd said: "What a fantastic idea. When babies are in NICU they pull on the wires in the incubator, so hopefully this will stop them doing that and they will engage with the octopus instead.
"I hope the community get their wool and hooks out and help create these cute toys so that every baby who we care for on the unit can receive one."
Anyone able to help should contact community champion Hayley Thompson at The Health Tree Foundation on (01724) 305672 or email: [email protected]