Lincoln Jones Bootmaker to close, administrators confirm
Jones Bootmaker in Lincoln's Waterside Shopping Centre is one of 31 stores across the country to close immediately due to underperformance. There was uncertainty for the future of the brand earlier this month, however administrator KPMG LLP has confirmed that 72 stores across the country, including one in Stamford, have been sold to Endless LLP, a private equity firm, securing…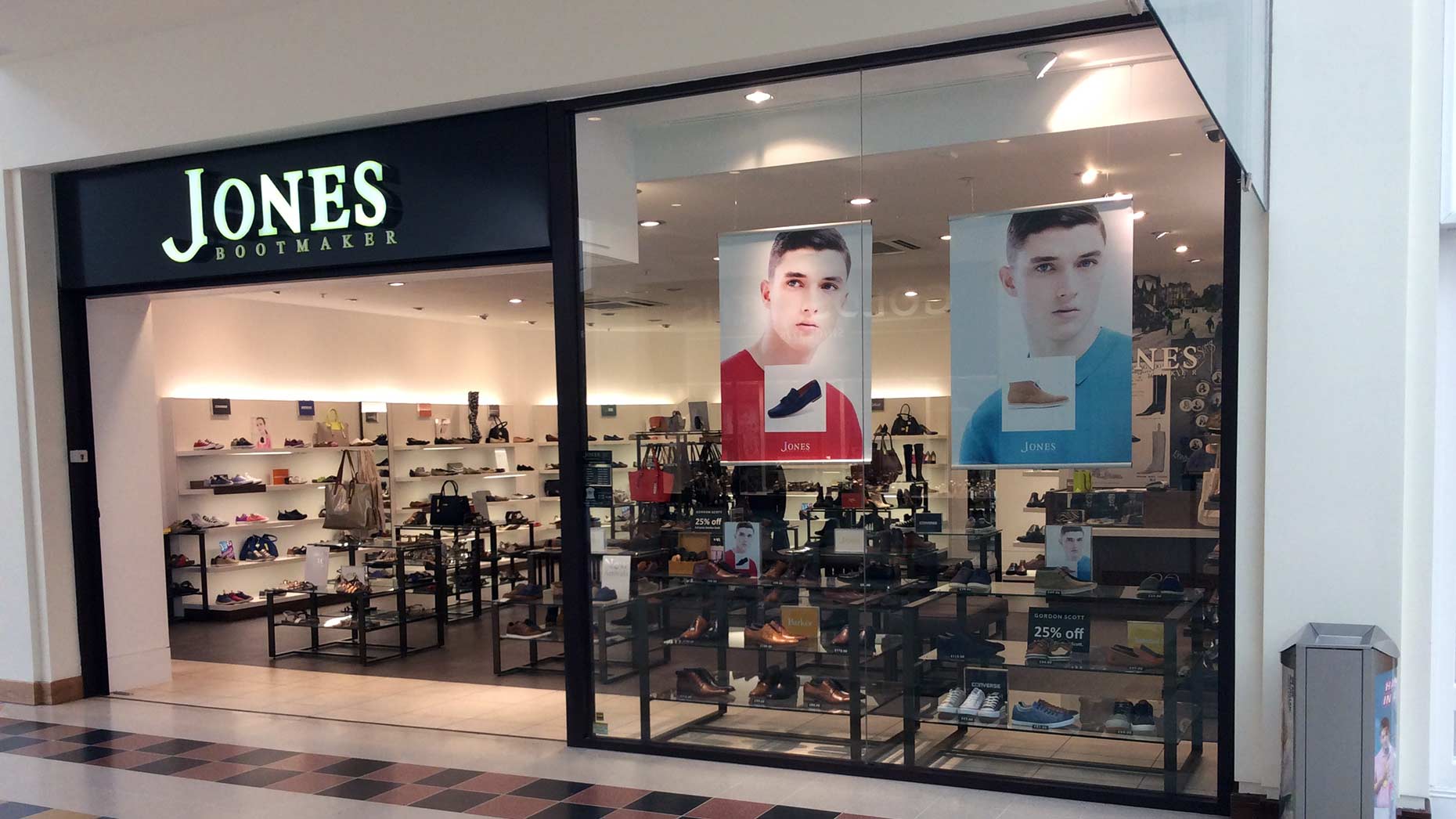 Jones Bootmaker in Lincoln's Waterside Shopping Centre is one of 31 stores across the country to close immediately due to underperformance.
There was uncertainty for the future of the brand earlier this month, however administrator KPMG LLP has confirmed that 72 stores across the country, including one in Stamford, have been sold to Endless LLP, a private equity firm, securing around 840 jobs in the UK.
The Lincoln store however will close immediately due to underperformance, resulting in eight job losses.
Across the country a some 260 jobs are expected to be lost.
Jones Bootmakers was owned by Alteri Investors, the same company that currently owns the Brantano chain, which has also recently entered administration for the second time in just over a year.
It is understood that talk for the sale of Brantano are still ongoing with potential buyers such as Endless, Kurt Geiger and Pavers.
Alteri bought Jones the Bootmaker in 2015 in a £12 million deal.
Will Wright, partner at KPMG and joint administrator, said: "We are delighted that we have been able to rescue such an iconic UK footwear brand as Jones Bootmaker, including a high proportion of stores and preserving a large number of jobs, especially given the current economic pressures faced by retailers across the UK.
"This deal recognises the value of Jones as a strong and popular High Street brand with a loyal customer base."
Andrew Smith, the Endless partner who led the investment, said: "Jones is a well-known and loved brand on the UK High Street.
"We recognise that there is a lot of work to be done to transform the company to secure long-term stability for the business and its employees, but we are delighted to be working with the team and can see the opportunities for an exciting future."