Lorry crashes into ditch on A17
A lorry has crashed into a ditch on the A17 near Newark. The crash happened at around 10am on Thursday, March 30 on the A17 Sleaford Road between Beckingham and Brant Broughton. Only the lorry was involved in this incident. There were no injuries and no arrests were made. The road was temporarily closed for an hour…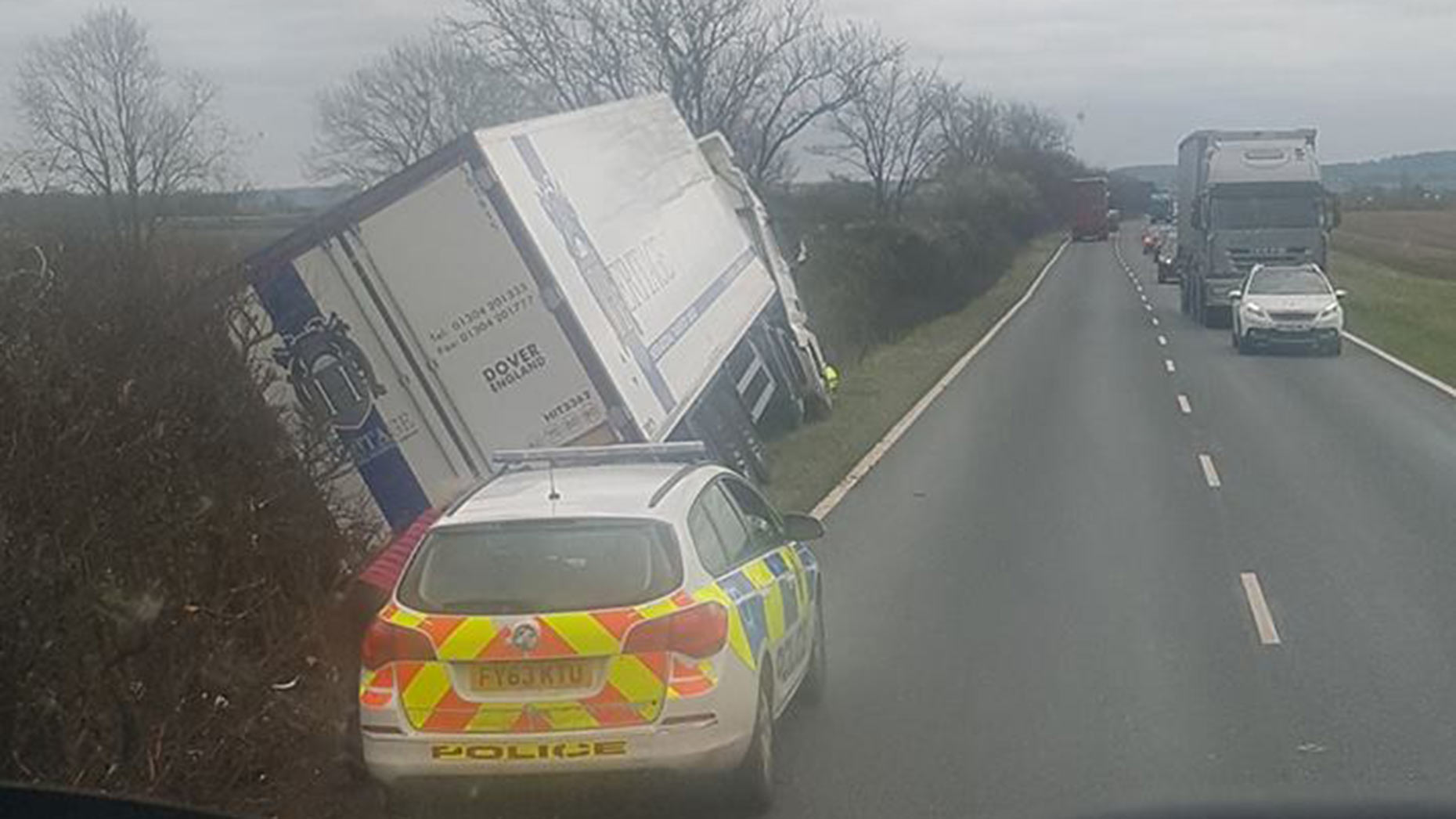 A lorry has crashed into a ditch on the A17 near Newark.
The crash happened at around 10am on Thursday, March 30 on the A17 Sleaford Road between Beckingham and Brant Broughton.
Only the lorry was involved in this incident. There were no injuries and no arrests were made.
The road was temporarily closed for an hour between 2pm and 3pm.
Police were called to the scene and are dealing with the crash under incident number 102 of March 30.