'One day I will not come home': Lincolnshire residents demand changes to 'death trap' A1
Frightened Lincolnshire motorists have urged the government and Highways England to make drastic changes to the A1 at Newark following a fatal crash last week. As previously reported, the horror six-vehicle crash on March 9 claimed the life of a 52-year-old man, despite the best efforts of emergency services to rescue him. A 38-year-old man has…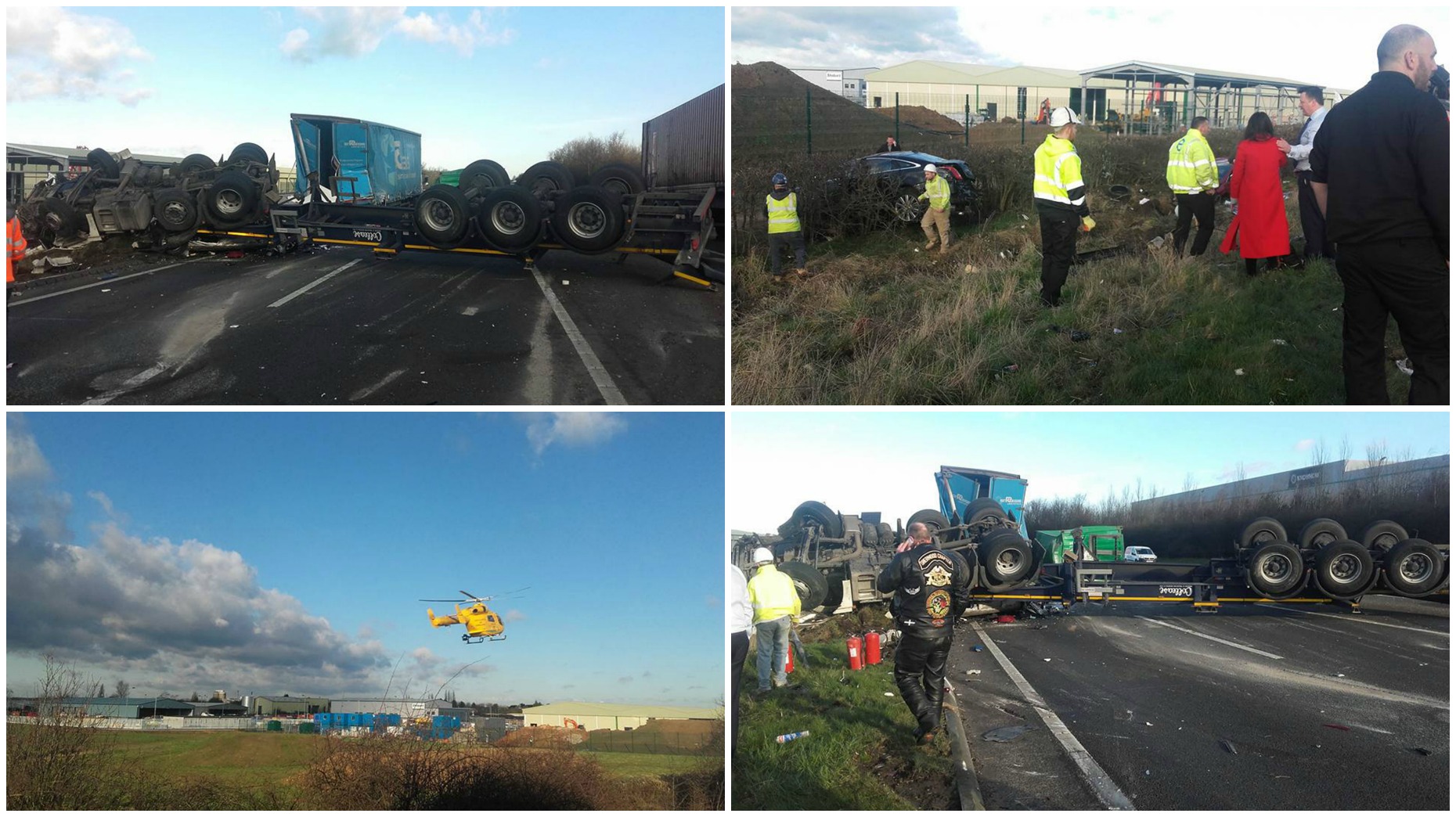 Frightened Lincolnshire motorists have urged the government and Highways England to make drastic changes to the A1 at Newark following a fatal crash last week.
As previously reported, the horror six-vehicle crash on March 9 claimed the life of a 52-year-old man, despite the best efforts of emergency services to rescue him.
A 38-year-old man has been arrested by Nottinghamshire Police on suspicion of causing death by dangerous driving.
Balderton resident Amiee Fletcher started a road safety petition in response to the tragedy, attracting the support of over 2,000 people.
Inspired by Amiee's petition, many Lincolnshire drivers have come out and spoken of their fears of driving along the now notorious stretch of road.
'Change is overdue'
Stamford man Adam Readwin was just metres from the crash.
He said: "I knew instantly the cause as the junction causes so much backlog onto the A1."
Other people who signed the petition said that they knew the man who was tragically killed.
Karen Nye from Grantham said: "The man who needlessly died was my friend and work colleague for 17 years."
Sleaford resident Julie Keir added: "It was my old boss who was killed in this accident."
'Used to fear for my life'
Many drivers spoke of their constant fear of driving around close to the A1 and A46.
Rachael Norton from North Hykeham said: "I used to travel to Grantham from Lincoln to work and almost everyday I used to be queuing on the A1 and at this slip road to get off.
"I honestly used to fear for my life, hoping that the cars behind could see that there was a queue to get off.
"I had a small car and seeing lorries speeding towards you in the rear view mirror makes this one of the scariest junctions I've ever come across."
Grantham resident Dianne Taylor echoed this view, adding: "I use this road daily and stopping on the A1 whist lorries come towards you is very scary."
Julianne Taylor, also from Grantham, said: "I drive this route everyday for work. I have a partner and six-year-old little boy.
"I want to make it home to them every night."
'One day I will be the one not coming home'
Lincoln man Steve Wilson has spoken of his fears about the junction unless something is done to improve it.
He said: "One day I will be the one not coming home from work."
Lauren Sheen from Grantham was also blunt in her assessment of that section of the A1.
She said: "I hate that road. Scares me. It's dangerous and a recipe for death."