Police swoop to arrest man on Lincoln Brayford
Police arrested a man on suspicion of breaching his bail conditions on the morning of Monday, March 20. Two police cars and a van sped down Brayford Wharf East with sirens on at around 8.30am. One car remained parked near to the junction with Wigford Way, while the two other vehicles rushed to the other…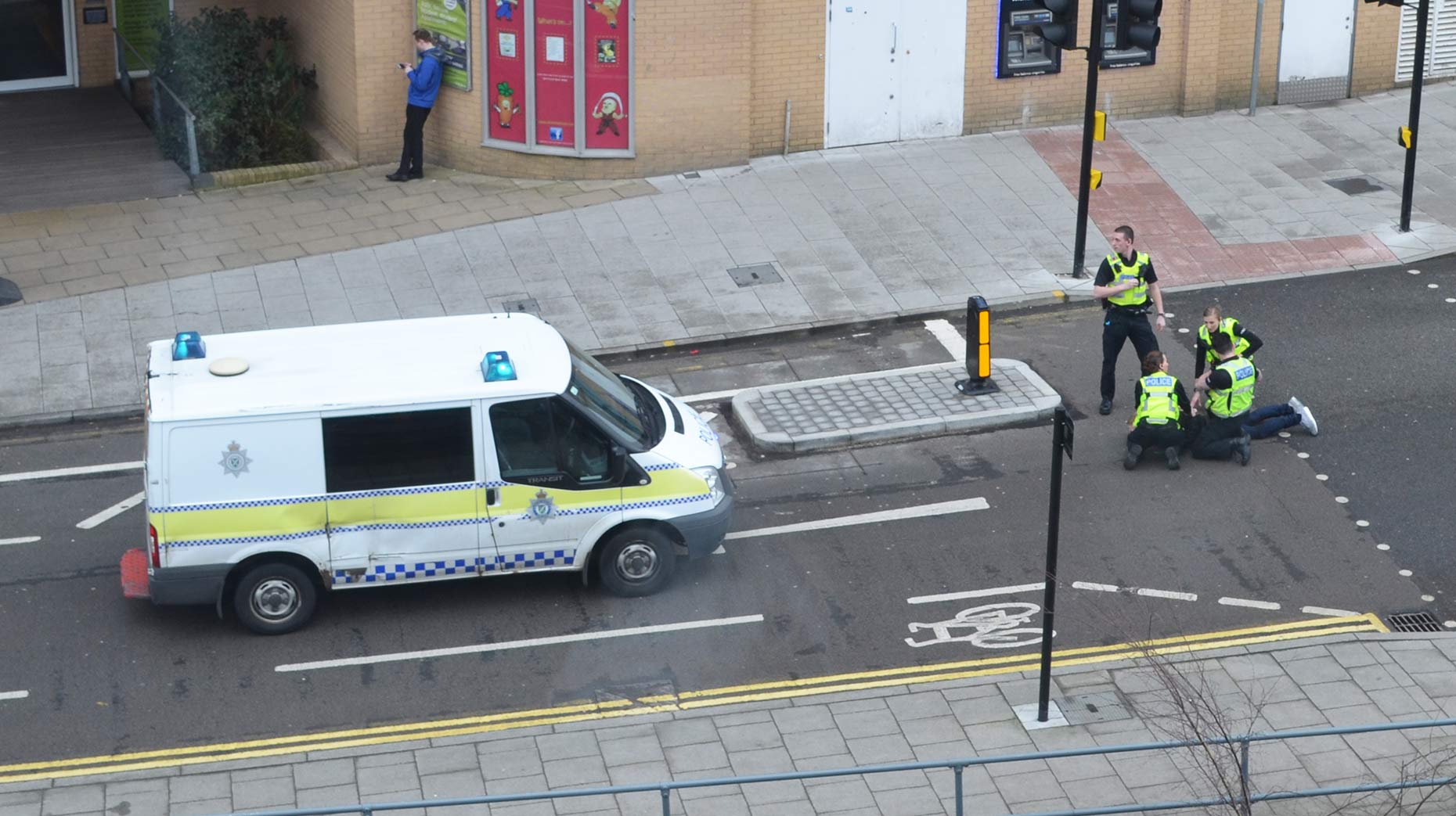 Police arrested a man on suspicion of breaching his bail conditions on the morning of Monday, March 20.
Two police cars and a van sped down Brayford Wharf East with sirens on at around 8.30am.
One car remained parked near to the junction with Wigford Way, while the two other vehicles rushed to the other side of the rail crossing.
Four officers were seen pinning the man to the ground in the street outside the Junxion student accommodation building at the junction with St Marks Street.
He was searched and arrested at the scene.
Lincolnshire Police have said the arrest was of a man wanted for breach of bail.