'She's ruined my life': Skegness man who lost eye opens up about brutal glass attack
A Skegness man who lost his eye after being glassed in a bar has revealed how the woman he claims brutally attacked him has "ruined his life". Carl Benham, 30, was out drinking with a friend on Saturday, February 25, in the Marine Boat House Bar when he was glassed at around 11pm. A 28-year-old woman…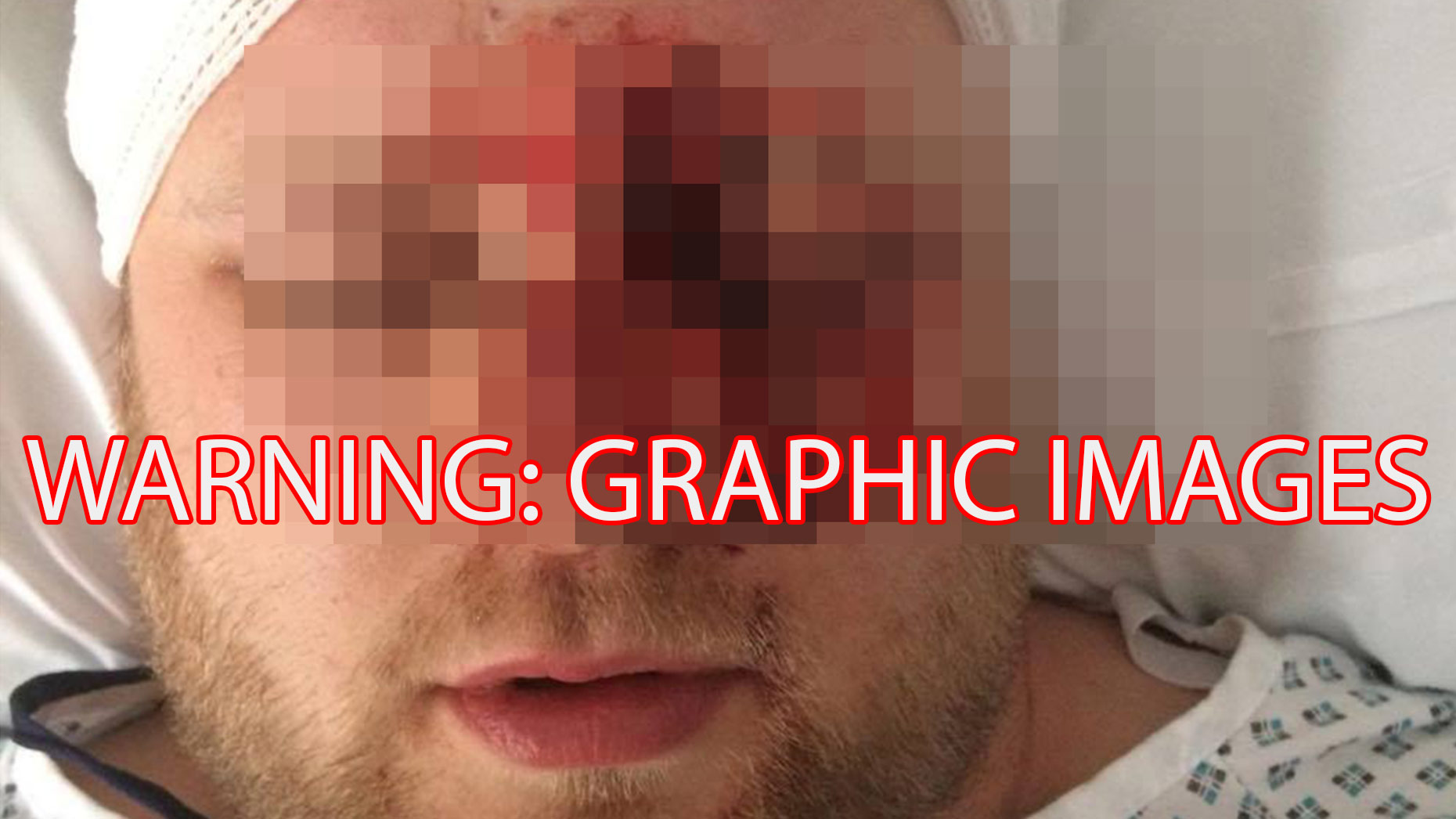 A Skegness man who lost his eye after being glassed in a bar has revealed how the woman he claims brutally attacked him has "ruined his life".
Carl Benham, 30, was out drinking with a friend on Saturday, February 25, in the Marine Boat House Bar when he was glassed at around 11pm.
A 28-year-old woman has been arrested on suspicion of causing grievous bodily harm, with a second woman, aged 33, arrested on suspicion of assault.
One week on from the attack, Carl has bravely spoken to Lincolnshire Reporter about the traumatic experience which has changed his life forever.
Carl said that he and his friend were in the pub at about 10pm, and had to leave to get money out of the bank across the road.
He said: "When we went back into the pub there were loads of people.
"We tried to get to the bar but I couldn't get through. I put my hand on a man's shoulder to move past and his Mrs got mouthy with me.
"She threw a pint over me and the next thing I knew bang. Another woman had smashed a pint glass on my head."
---
WARNING: GRAPHIC IMAGES BELOW
---
'I thought I was going to die'
Amazingly, Carl walked out of the bar and back home following the attack, with no police or ambulance called.
He only realised just how serious his injuries were when his friend said that his eye was out.
Despite having over 140 stitches in his eye, nose and eyelid, one of this eyes could not be saved by the surgeons at Boston Pilgrim Hospital.
The attack could have had even more devastating consequences, as the glass was smashed into his face millimetres away from his brain.
In the week that has followed, Carl has struggled to come to terms with the attack and his new restricted eyesight.
He said: "It has depressed me. I struggle at night and getting up in the morning. I have only just been able to see out of my other eye.
"My mum is in bits. I had to go back to hospital on Friday and I thought I was going to die, my eye was in so much pain.
"I constantly feel dizzy and keep having headaches."
'I'm scared to go out'
Carl has now said that he has moved away from the area and is scared to go out in case he comes face-to-face with his attackers again.
He said: "I don't feel safe. The glass was 3mm from my brain. My eyeball pretty much came out in the pub.
"The world we live in, I don't think anything will happen.
"The police are telling me that the woman that started it all will only get charged with common assault, the charge for the other girl is GBH.
"I have moved myself away from the area. I've got nothing and I'm scared to go out in case I see this woman.
"She has ruined my life."
Lincolnshire Police previously issued a CCTV appeal of a man and two women wanted in connection with the attack.
A spokesperson for the force said: "If you are one of the people pictured, or you know their identity, please contact DC Dave Ziller at Skegness CID by calling 101 and quoting incident number 4 of February 26."