April 12, 2017 4.55 pm
This story is over 79 months old
Aston Martin creates Red Arrows edition supercar
The Aston Martin motor company has commissioned limited editions of its Vanquish S supercars, based on the RAF Red Arrows fighter jets. Only 10 editions of the car will be available with special design features, hand-crafted interiors and graphic elements that draw on the visual language of aviation. The company said the car is "finished in striking…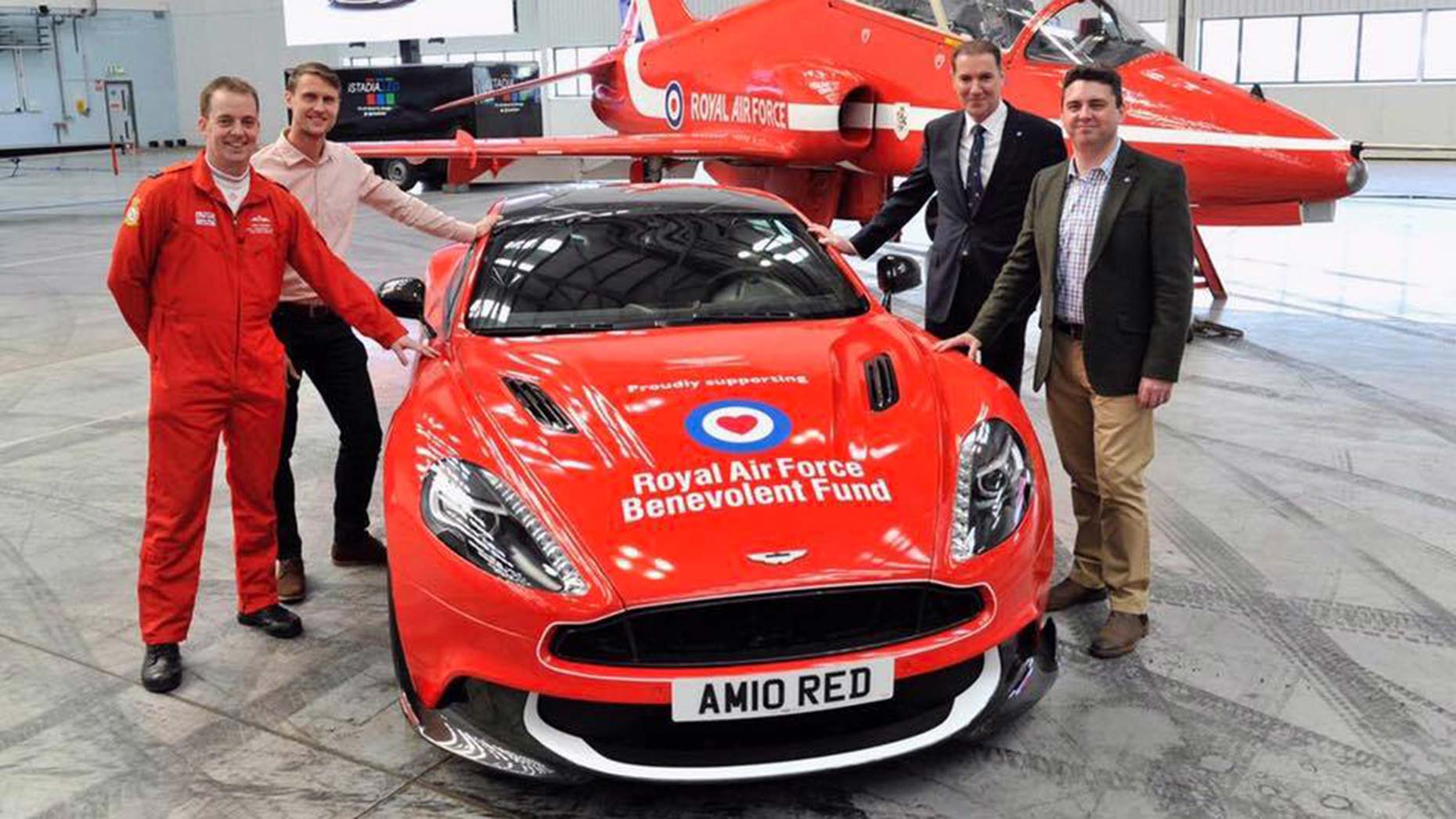 The Aston Martin motor company has commissioned limited editions of its Vanquish S supercars, based on the RAF Red Arrows fighter jets.
Only 10 editions of the car will be available with special design features, hand-crafted interiors and graphic elements that draw on the visual language of aviation.
The company said the car is "finished in striking Eclat Red, mirroring the instantly familiar livery of the Hawks and referencing the word 'Eclat,' the Red Arrows' motto."
Every inch of the car has been designed to replicate a fighter jet from the green seats representing the classic flight suit to exposed carbon fibre roof panel that replicates the canopy 'charge' pattern design of a one of the hawks.
One of the cars will be gifted to the RAF Benevolent Fund, the charity established to provide support to former servicemen and women and their families.
A brand new Aston Martin Vanquish S starts at around £200,000.
Check out a gallery of the new special edition model below: