April 11, 2017 9.57 am
This story is over 78 months old
Building a better service: Lincoln respite centre manager wins care award
A former bricklayer is celebrating after he was named Inspirational Leader of the Year at the Lincolnshire Care Awards for his new role as respite centre manager. Stuart Goff has been managing Swallow Lodge respite centre since 2015 and has been involved in social care for almost a decade. Swallow Lodge is an eight-bedded respite care…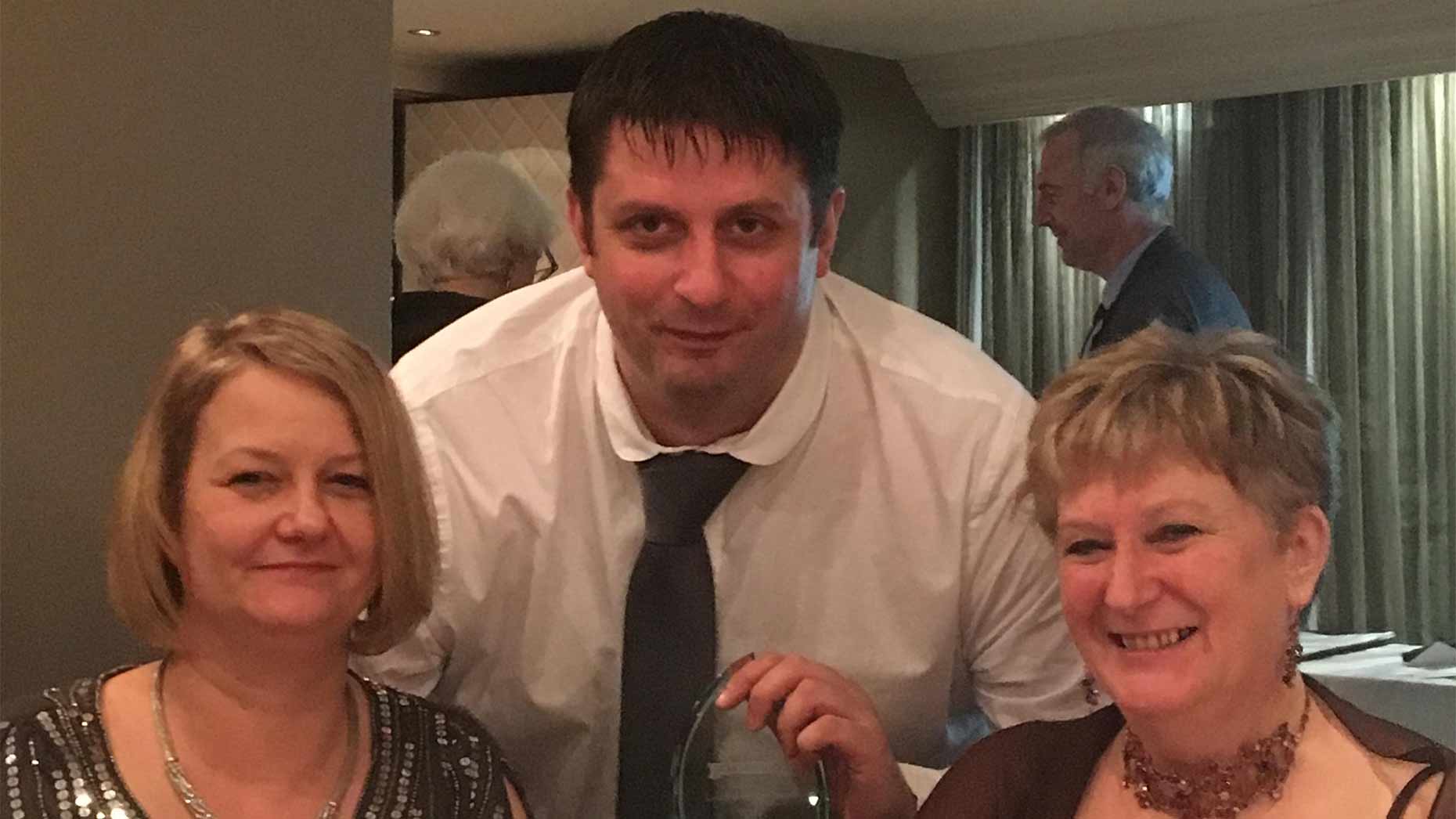 A former bricklayer is celebrating after he was named Inspirational Leader of the Year at the Lincolnshire Care Awards for his new role as respite centre manager.
Stuart Goff has been managing Swallow Lodge respite centre since 2015 and has been involved in social care for almost a decade.
Swallow Lodge is an eight-bedded respite care facility on the outskirts of Lincoln city centre. It provides short term residential respite care for adults with learning disabilities and complex needs who are living with parents or carers.
He was nominated by Zoe Ayliff, area manager, Making Space, who said: "I put Stuart's name forward because he is a pleasure to work with. He always puts the service users and their families first and knows that respite care for people and their families is key for many of our service users to continue living at home.
"He guides his team in focusing on what people can do and what they achieve, rather than what they cannot do or can't achieve. I think we could all learn from Stuart. He certainly inspires me."
Stuart Goff said: "The focus at Swallow Lodge is on person-centred activities. This means we always think of the needs of the individual first.
"Through additional staff training, we are now able to support people with more complex needs and challenging behaviour than had previously accessed the service. I am proud that all our hard work here has been recognised"