'Inspirational' leukaemia fighter officially reopens Grimsby pub and grill after revamp
A young woman currently facing her second fight with leukaemia has officially reopened a Grimsby pub and grill following a revamp. Olivia Pexman, who has just completed four weeks of chemotherapy and is now waiting for a bone marrow transplant, was chosen to be the Bradley Inn's guest of honour because the inspiration she have given to many…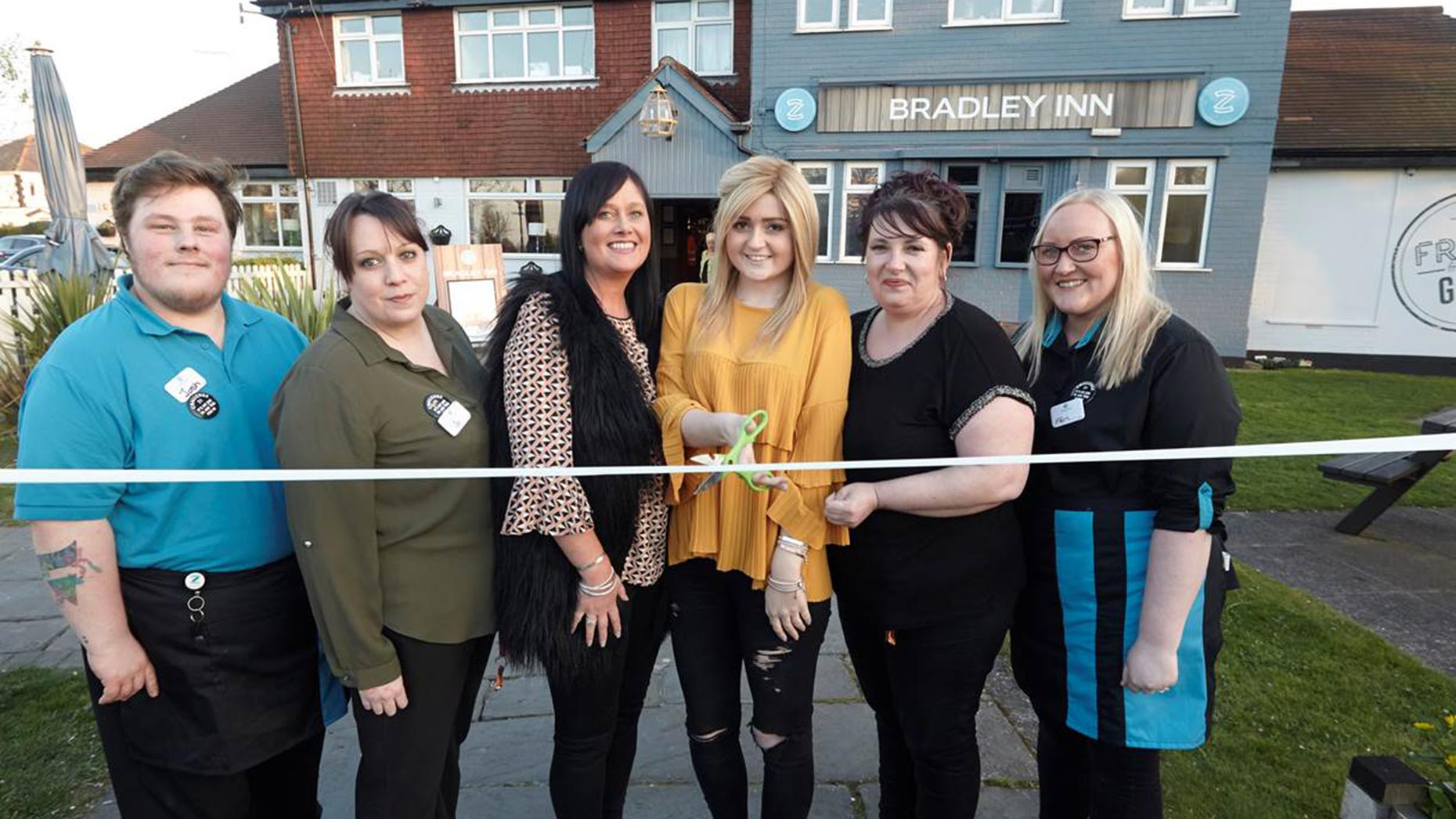 A young woman currently facing her second fight with leukaemia has officially reopened a Grimsby pub and grill following a revamp.
Olivia Pexman, who has just completed four weeks of chemotherapy and is now waiting for a bone marrow transplant, was chosen to be the Bradley Inn's guest of honour because the inspiration she have given to many cancer fighters.
The 22-year-old reopened the inn on April 6 by cutting the ceremonial ribbon and pouring the first pint at the pub.
The Bradley Inn, located on Laceby Road, reopened as a 'Sizzling Pub and Grill' with a refreshed look, following an extensive two-week refurbishment.
Six new jobs have been created in the local area as a result of the renovation.
General manager Anne Coleman said: "Olivia is such an inspirational young lady, with an amazing outlook and has the most beautiful smile.
"She's very well-loved within the community and we wanted to honour her in the best possible way.
"Olivia has been through so much, which is why on Easter Sunday we're holding a charity fundraiser to help pay for her to go on holiday once her treatments have finished.
"Olivia is such a caring and grateful individual, with a bubbling and friendly personality, and it felt right we gave her something to say thanks for being the incredible young lady she is."