April 13, 2017 1.08 pm
This story is over 79 months old
First look: Secret Lincoln speakeasy bar opens doors tonight
It looks like an ambiguous TV repair shop from the outside, but don't be fooled. Lincoln's newest bar is a hidden surprise in a quirky underground basement. After an investment of more than £50,000 and a complete refurbishment of two conjoining former shops on Corporation Street, two entrepreneurs are gearing up to open the doors…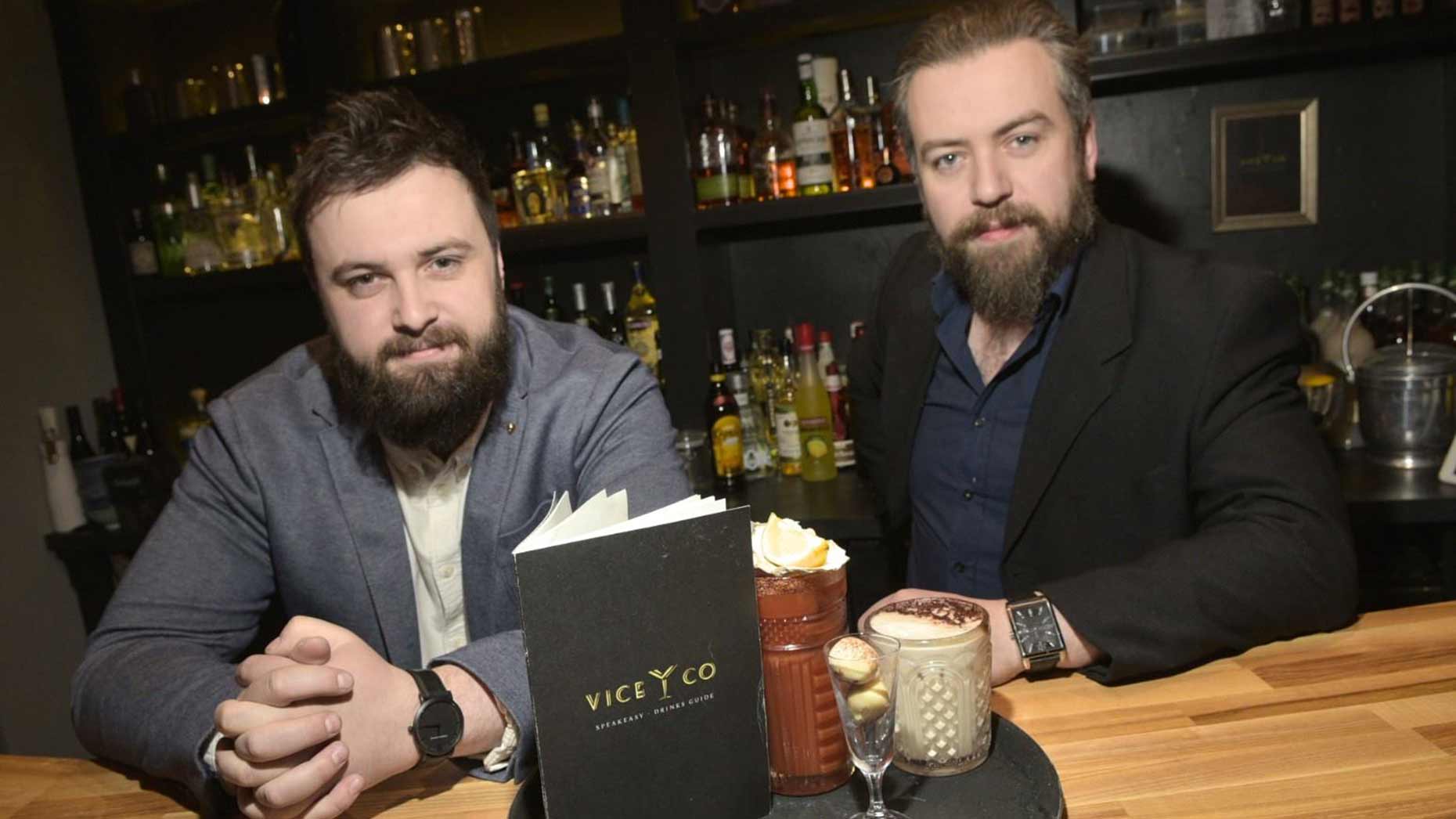 It looks like an ambiguous TV repair shop from the outside, but don't be fooled. Lincoln's newest bar is a hidden surprise in a quirky underground basement.
After an investment of more than £50,000 and a complete refurbishment of two conjoining former shops on Corporation Street, two entrepreneurs are gearing up to open the doors of speakeasy-inspired Vice & Co on the evening of Thursday, April 13.
Complete with fake electrical store frontage and 'rockstar' waiting staff, owners say it's something completely new for the city.
As the sun falls the blinds of the bar will come down and the hidden bar will be uncovered, serving a drinks menu including a large selection of cocktails.
Guests will enter an old TV and electrical store to find a secret entrance leading to a wall opening.
First customers can now book their slot in the new bar.
The business has also created a number of new jobs.
Co-owner Robbie Dowdall said: "It's bringing together professional bar tending with the speakeasy style. Every city in the UK had speakeasy apart from Lincoln and we wanted to be the ones to bring it to the city.
"The main objective is to be liquid chefs. It's a very personal and professional aspect that we have. We're not just bartenders.
"People can expect high end cocktails and table service. The best way to describe a speakeasy is it's a restaurant that serves drink."