April 5, 2017 8.06 am
This story is over 56 months old
Stagecoach donates £1,000 to help fund caravan in memory of Sophie's Journey
Stagecoach East Midlands has donated £1,000 to the the family of brave Lincoln schoolgirl Sophie Robinson. The family are raising money in memory of their daughter who sadly passed away from a rare form of cancer, Medulloblastoma, last year. Together they formed the charity 'Sophie's Journey' and raised over £40,000 for the children's Brain Cancer…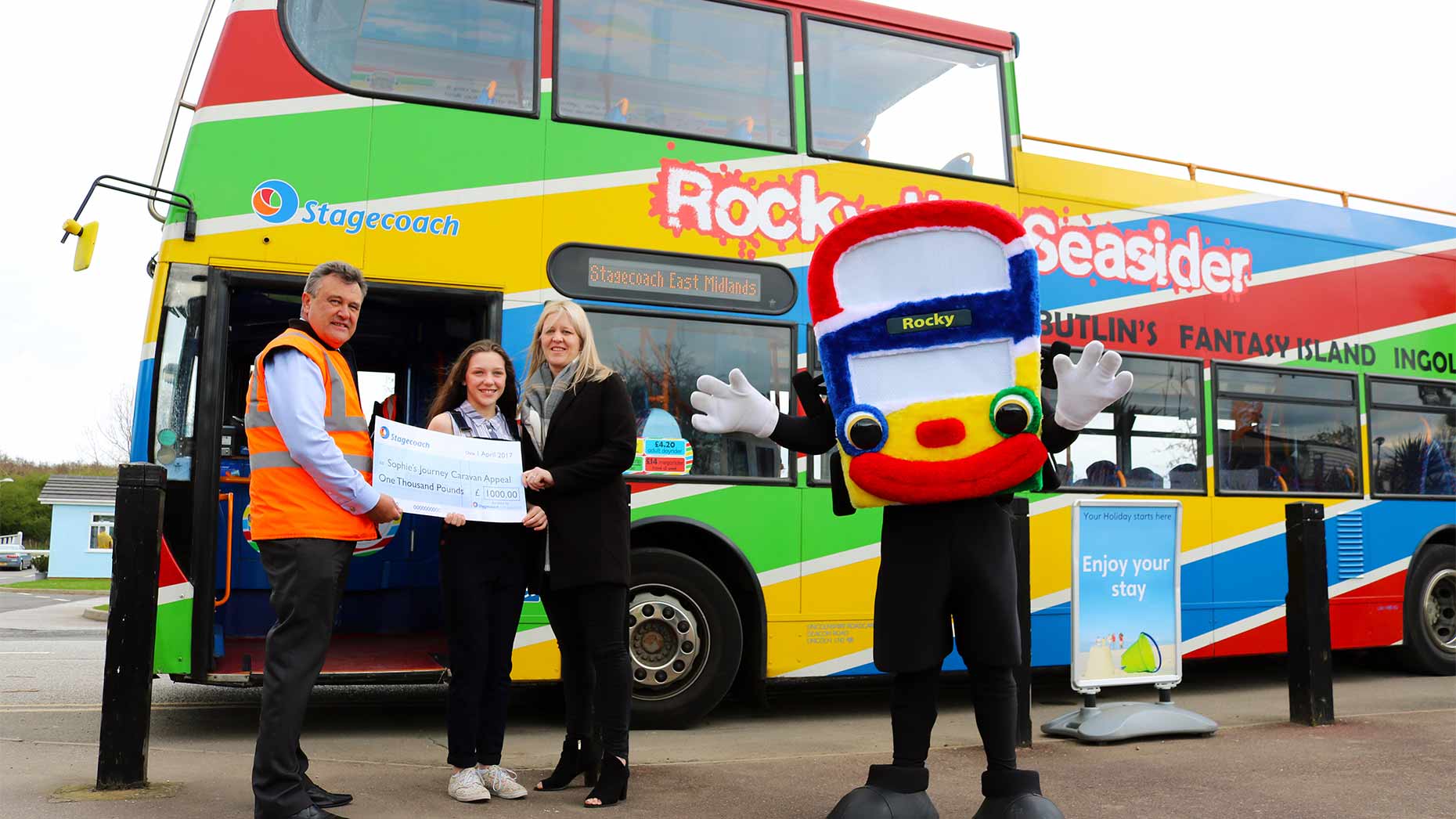 Stagecoach East Midlands has donated £1,000 to the the family of brave Lincoln schoolgirl Sophie Robinson.
The family are raising money in memory of their daughter who sadly passed away from a rare form of cancer, Medulloblastoma, last year.
Together they formed the charity 'Sophie's Journey' and raised over £40,000 for the children's Brain Cancer Research Trust in Nottingham.
The family's latest endevour aims to provide free holidays to children under 18 who are suffering with cancer.
They have already raised enough for one caravan at Golden Sands in Mablethorpe and are looking for a further £15,000 to purchase a second caravan.
The new caravan will be specially adapted to make them more accessible and allow families to make special memories, just like Sophie's family did.
Stacy Southwell, Sophie's mother, said: "Our courageous daughter Sophie battled for two years with cancer before she passed away in January 2016.
"She had one wish and that was for nobody else to go through what she did. Sadly, we can't promise this but we promised Sophie that we as a family would help others by providing free holidays to children living with cancer."
"We would like to say a massive thank you to Stagecoach East Midlands for their donation. This will go towards purchasing a second caravan where families can make special memories."
Stagecoach raised the money by selling Skegness Seasiders souvenirs and storybooks. The Seasiders are a family of anthropomorphic busses that ride up and down the Skegness seafront.
Stagecoach use the money raised from Seasider merchandise to help a number of worthy causes, including When You Wish Upon a Star, RNLI Lifeboats, Shine and The Children's Brain Tumour Research Centre.
Michelle Hargreaves, Managing Director of Stagecoach East Midlands, said: "We are delighted to be able to present this cheque to Sophie's Journey Caravan Appeal.
"The donation will help the appeal raise enough money for a second caravan and give children who are battling cancer a chance to focus on something positive, we urge other businesses in the area to dig deep and help raise funds for this worthy cause founded by an amazingly brave young lady."
The family are still raising money via their JustGiving page where members of the public can donate to the Caravan Appeal.