May 4, 2017 1.04 pm
This story is over 77 months old
Lincoln tea room manageress who stole £15k spared jail after owner's plea
A tea room manageress who stole over £15,000 from the takings has been spared an immediate jail sentence following a plea from the owner of the business. Mother of two Lucy Hockney stole the money while working at Grayz Tea Rooms in the Bailgate area of Lincoln. But Nola Hughes, the owner of the business,…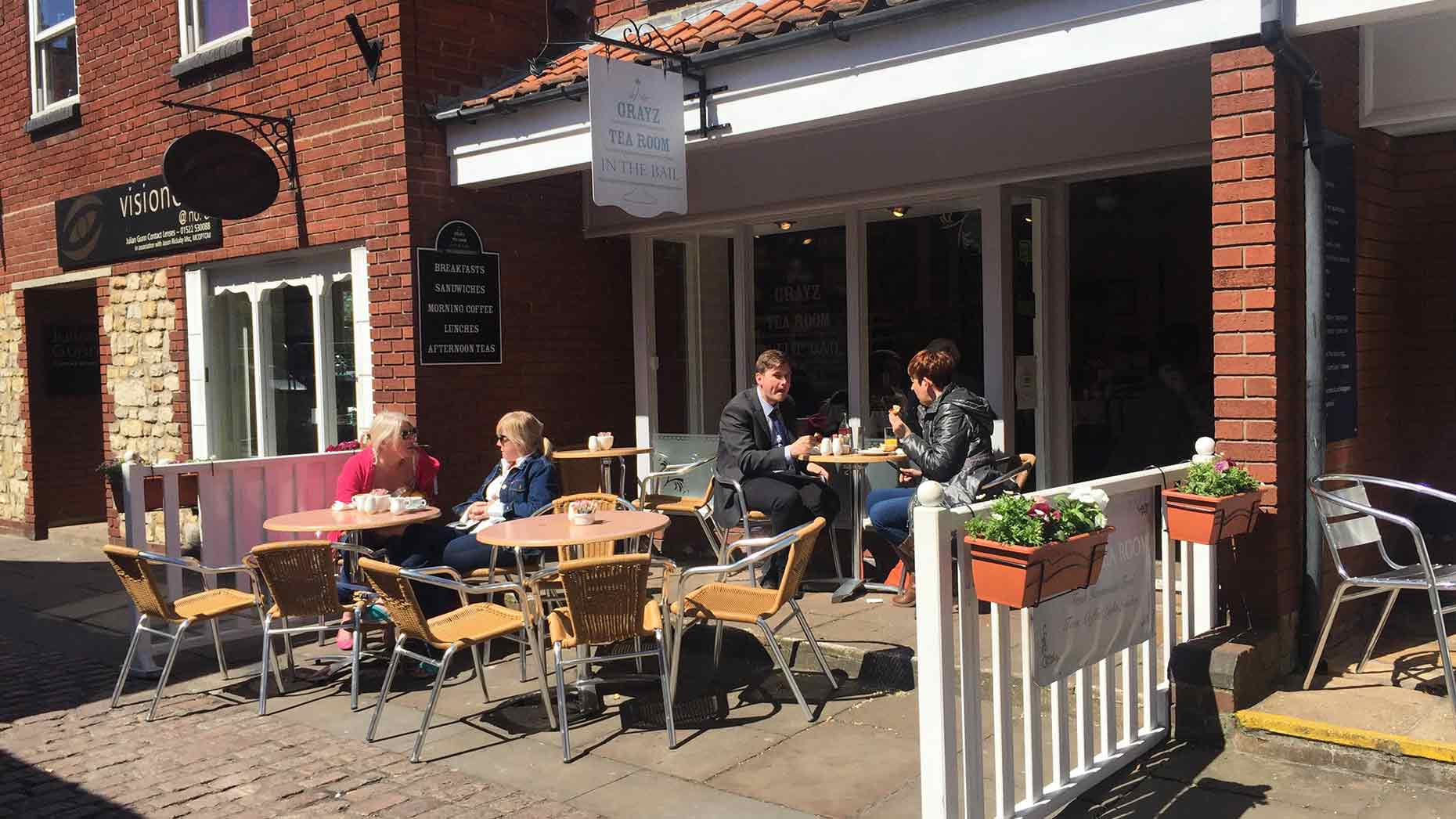 A tea room manageress who stole over £15,000 from the takings has been spared an immediate jail sentence following a plea from the owner of the business.
Mother of two Lucy Hockney stole the money while working at Grayz Tea Rooms in the Bailgate area of Lincoln.
But Nola Hughes, the owner of the business, said that although she wanted to see Hockney punished she did not want her to be jailed for what she did.
Edna Leonard, prosecuting, today told Lincoln Crown Court that discrepancies came to light in August 2016 when the accounts showed takings were down in the previous year when Hughes believed they had gone up.
The owner requested a full audit be carried out and that revealed that more than £15,000 had been stolen.
Hockney was then confronted and admitted taking the money.
Miss Leonard said: "The defendant worked at Grayz Tea Rooms from 2012 to January of this year.
"She started working as a waitress and was promoted to assistant manager and ultimately to manager for the last 18 months.
"She presented as a very good, capable and trustworthy person.
"Mrs Hughes said she treated her like a daughter. The defendant was trusted to the extent that she had complete control over the finances and even had a company credit card.
"Mrs Hughes says that the defendant's betrayal has left her worried about the state of the company's finances.
"But she has stated that she does not want to see Lucy Hockney jailed."
The court was told that as a result of the money being stolen the business now has an overdraft wheareas it would have been financially sound had Hockney not taken the money.
Hockney, 38, of Nettleham Road, Lincoln, admitted theft of £15,027 from her employer.
She was given a 12 month jail sentence suspended for two years with a rehabilitation activity requirement of up to 10 days.
Judge Simon Hirst, passing sentence, told her: "You very much deserve to go to prison for what you did.
"I am going to suspend the sentence for one reason and one reason alone. It is the victim statement I have from Nola Hughes. That alone has spared you from prison. I'm not sure you deserve it."
David Eager, in mitigation, said that Hockney had no previous convictions and at the time of the thefts was suffering from depression triggered by matrimonial problems.
He said that Hockney is currently receiving counselling for her depression and he added: "She has shown clear and demonstrable remorse."
Hockney will face a further hearing later this year to decide on the confiscation of any assets she has to recover the amount of money she benefitted from her crime.