Three Lincolnshire men jailed for role in large-scale drugs operation
Three Lincolnshire men have been jailed for a total of 14 years for their part in a large-scale drugs operation. Neil Tolley, Ian Tolley, and Giles Smith, all pleaded guilty to numerous offences at Leicester Crown Court. The three were arrested on October 27, 2016 after an investigation was carried out by officers from the…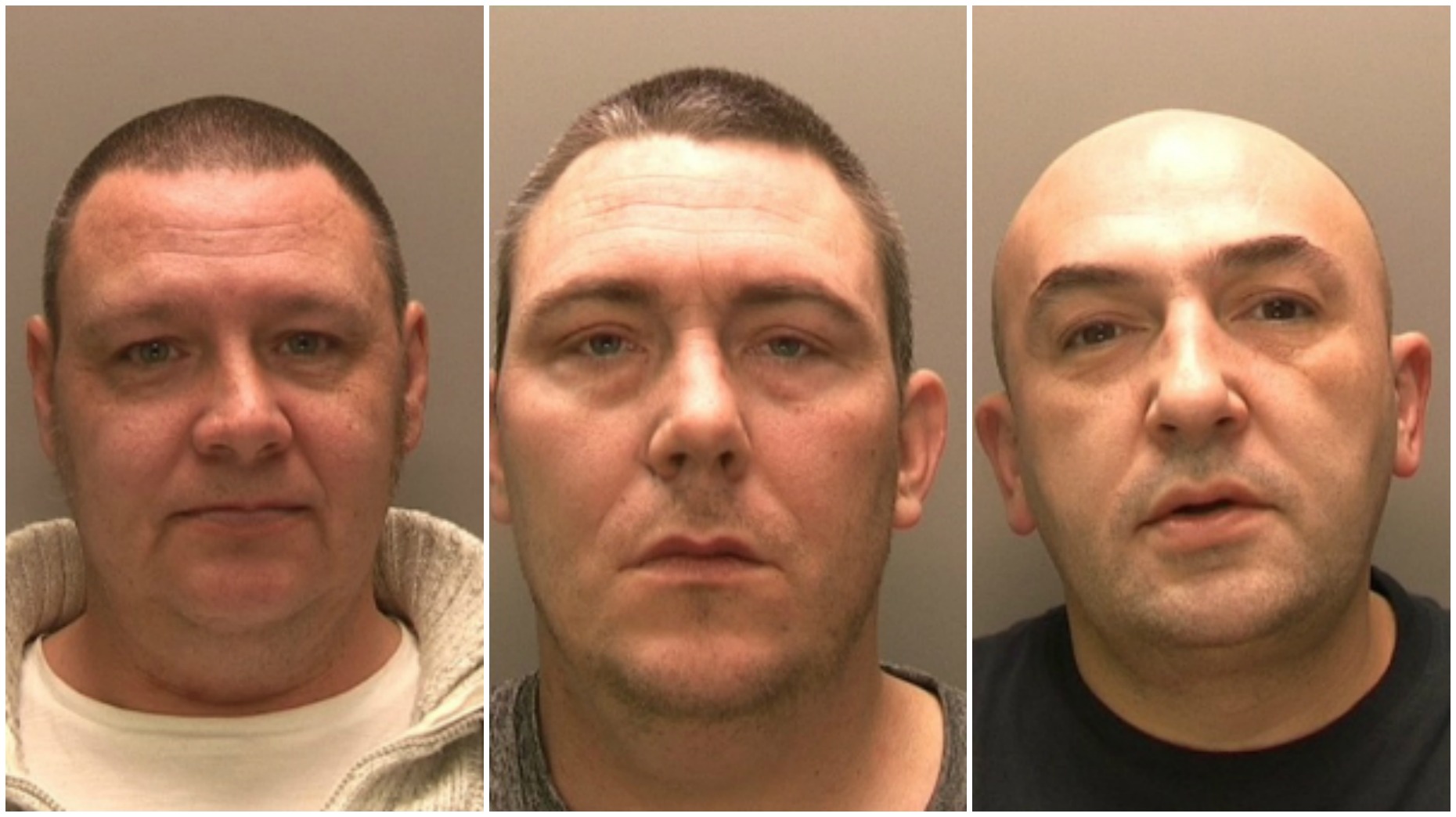 Three Lincolnshire men have been jailed for a total of 14 years for their part in a large-scale drugs operation.
Neil Tolley, Ian Tolley, and Giles Smith, all pleaded guilty to numerous offences at Leicester Crown Court.
The three were arrested on October 27, 2016 after an investigation was carried out by officers from the East Midlands Special Operations Unit (EMSOU).
Keith Garner, 41, of Richmond Avenue, Leicester, also pleaded guilty to conspiracy to supply heroin and possession of criminal property and was sentenced to 10 years in prison.
Garner met Smith in the car park of a fast food restaurant in Newark, Nottinghamshire, to carry out an exchange.
Garner left the scene. Smith stayed, and was met by Neil and Ian Tolley.
The three left, travelling to another fast food restaurant. Smith took a bag from the boot of his car and handed it to Neil Tolley.
The three defendants left the restaurant in convoy, before being tactically stopped by police officers.
Neil Tolley tried to evade arrest, driving his Ford Focus onto the pavement and attempting to make off from officers.
The bag recovered from the car was found, after forensic analysis, to be 1/4 kg of heroin at 61% purity, with an estimated street value of £37,500.
Garner was arrested on November 3 after being stopped by officers in Aylestone Road, Leicester, and was found to have £35,000 in cash with him.
When Ian Tolley's home was searched, 230g of heroin was found.
Neil Tolley, 44, of Aswell Street, Louth, pleaded guilty to conspiracy to supply heroin and dangerous driving and was sentenced to four years in prison
Ian Tolley, 38, of Croft Lane, Croft, pleaded guilty to two counts of possession of heroin with intent to supply and was sentenced to five years in prison
Giles Smith, 42, of Long Acre, Mablethorpe, pleaded guilty to possession of heroin with intent to supply and was sentenced to five years in prison