August 14, 2017 11.08 am
This story is over 75 months old
Fury as Lincoln MP Karen Lee wishes Fidel Castro happy birthday… even though he died last year
The tweet has sparked outrage on social media.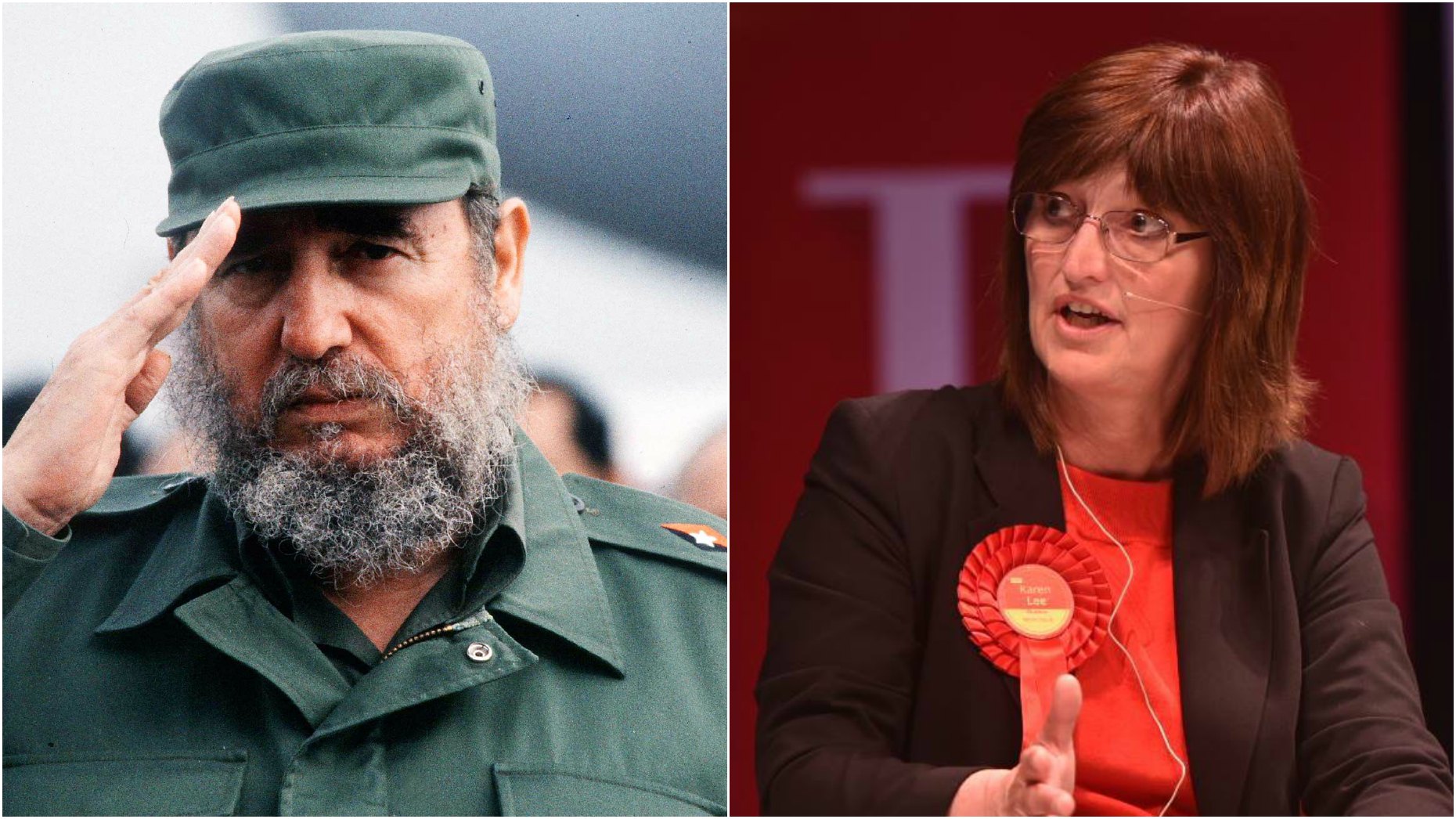 New Lincoln MP Karen Lee has sparked outrage by wishing the former controversial Cuban Communist leader Fidel Castro a happy birthday.
The tweet posted on August 13, which would have been Castro's 91st birthday, was roundly criticised by all political supporters, including Labour Party members and councillors who pointed to the regime's questionable record on human rights and democracy.
Lee, who became Lincoln MP after defeating Conservative Party candidate Karl McCartney in the 2017 general election, was challenged by Labour Party member Kaje Walkley, who in reply to the tweet, said: "Are you serious?
"I'm a member of your party, I pay my membership each year.
"What are you thinking?
"It's 2017 for heaven sake. Grow up."
Labour councillor in Stockport, David Sedgwick, was equally unimpressed.
He said: "Where do we get these people from?
"Amazing that a Labour MP supports a regime that locked up trade unionists and human rights campaigners, a Labour MP!"
Glen Mitchell said: "I'm Labour to the core but can't help feel politically closer to Anna Soubry than to Karen Lee et al these days. And I'm not alone."
Sam Shenton said: "There might be a reason Karen Lee MP is PPS to John McDonnell – they're both fans of murderous regimes."
Gary Prince added: "I never realised you still had birthdays after you died.
"My grandad is 147 next week. I must get a card."
The Lincolnite has contacted Karen Lee for a response to the tweet, but has not received anything at the time of publication.
Castro's Cuba
Castro served as prime minister in Cuba from 1959 to 1976 following the revolution which overthrew the right-wing authoritarian government of President Fulgencio Batista.
From 1976 until 2008, Castro served as President of Cuba and was the First Secretary of the Communist Party of Cuba for 50 years from 1961 to 2011.
On retiring, Castro passed the baton to his brother Raul.
Under Castro's leadership Cuba became a one-party socialist state, which came into conflict with the United States, who repeatedly attempted to overthrow him, most famously with the Bay of Pigs invasion.
The Marxist ideology of the Castro regime drew much criticism from the West, who saw his close alliance with the Soviet Union as dangerous.
Aside from this, Amnesty International condemned his "ruthless suppression of freedom of expression, while the Human Rights Watch said he constructed "a repressive machinery which deprived Cubans of their basic rights."
Castro referred to gay people as "maricones", and said that homosexuality was counterrevolutionary and a bourgeois decadence.
He was also infamous for his ruthless and hardline stance on any dissent.
Despite this, under Castro's leadership Cuba became one of the top countries for providing quality healthcare and education.
Castro died on November 25, 2016, aged 90.
Even in death, he was incredibly divisive, with Donald Trump labelling him a "brutal dictator" while Indian President Narendra Modi described him as "one of the most iconic personalities of the 20th century."