In pictures: Weird and wonderful costumes at Lincoln Asylum Steampunk Festival 2017
Some fantastically flamboyant costumes on display.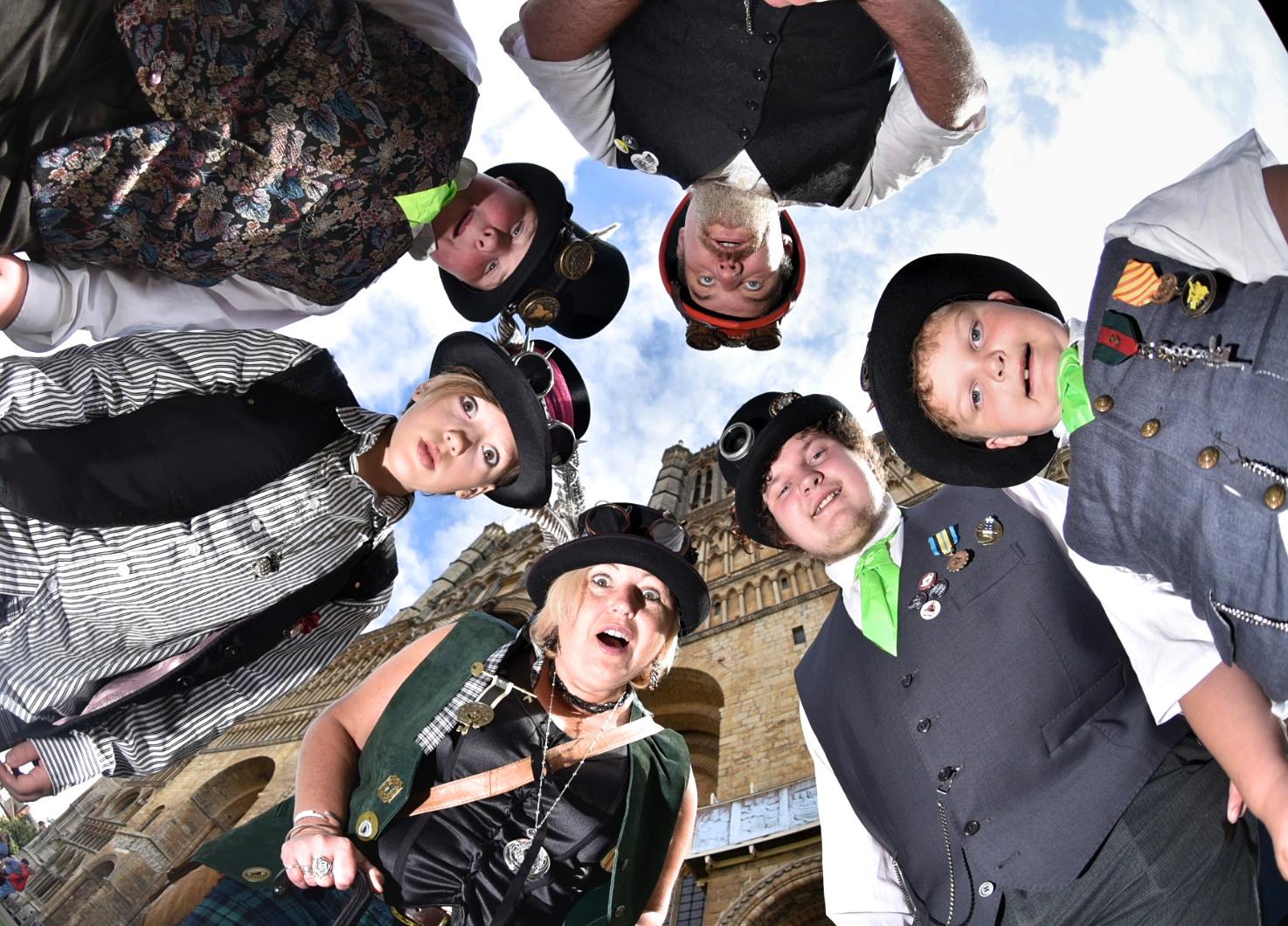 A whole host of vibrant and flamboyant costumes have been worn by the thousands of people in attendance at the 2017 Asylum Steampunk Festival in Lincoln.
This year is the ninth instalment of the world-renowned event which runs until Monday, August 28 in uphill Lincoln.
What attracts people to the festival are the hundreds of fantastic costumes that have taken many months and weeks to make.
Allen Crane travelled from south Lincolnshire, with his wife Jackie, for the festival this year.
He said: "I began writing under the name of Serenity Crane, and started looking out for a persona.
"I saw the hats on sale and didn't know too much about Steampunk so I read into it and it grew from there."
Beryl and Ian Furey-King travelled from Bristol for the event and have three outfits a day planned for the festival.
"On Friday we take part in Dress Down Friday with the costumes getting wilder and wilder throughout the weekend," said Ian.
"We normally stay in a house very near the Cathedral so we used to get changed multiple times throughout the day, but as we're staying two miles away we have had to be more selective with the choice of outfits," added Beryl.