August 18, 2017 2.52 pm
This story is over 74 months old
Is this Britain's worst pothole? Council under fire for not repairing giant crater in middle of road
Have you come across any worse ones?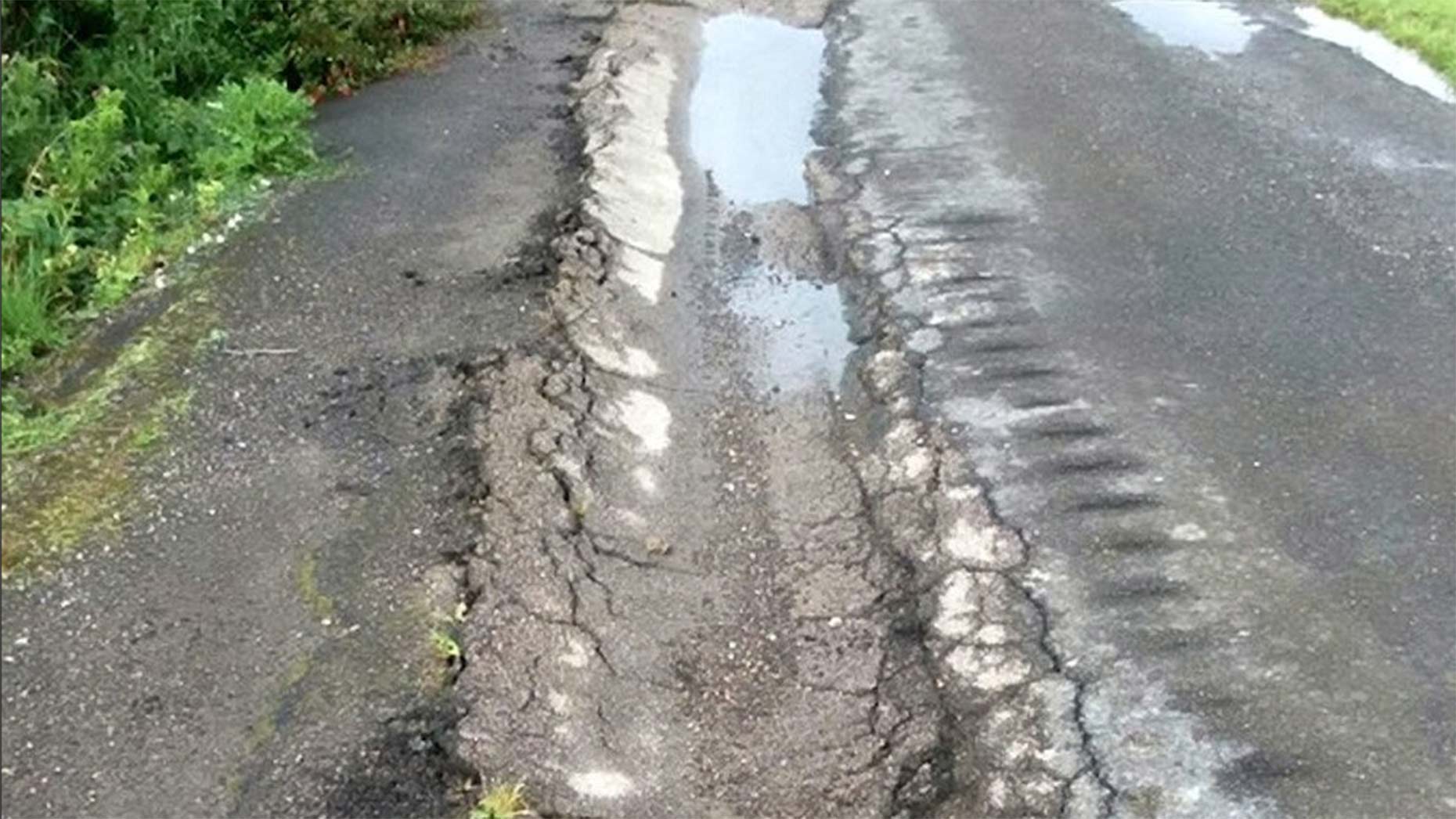 A national pothole campaigner has slammed Lincolnshire County Council for failing to repair what he has described as the worst pothole in the UK.
Mark Morrell, 56, known as Mr Pothole, has branded the 14 metre pothole on Bellwater Bank in Old Leake near Boston dangerous, and called on the authority to make the road and footpath safe for the three elderly couples who live there.
He has started a countdown on his Twitter page, pressurising Lincolnshire County Council into repairing the 200mm deep pothole within 28 days of it being first reported.
Mark also said he would travel up from Northamptonshire to speak to the council directly if action is not taken swiftly.
He has already challenged the councillor in charge of highways Richard Davies, county council leader Martin Hill and Boston and Skegness MP Matt Warman to come up with a sensible solution.
Mark told Lincolnshire Reporter that the road was so bad it looked like a farm track.
He said: "It's the worst pothole in the country. It's so big it's not really now a pothole, it's more of a rut.
"It's not the deepest I've seen but it's certainly the longest.
"What makes it the worst though is that it's these people's footpath as well as a carriageway.
"Lincolnshire County Council has got a responsibility and duty of care to keep the highways safe.
"Anything over 40mm should be done within 28 days – it should be done within five days really as is done by other councils.
"However, as it's a footpath as well, it should be done within 24 hours according to the council's own criteria.
"I can't understand why common sense is not prevailing – all we've had are platitudes from the council."
Irene Seymour, 66, has lived on the road for the last two decades and first complained to Lincolnshire County Council back in 2013.
She said: "We're all pensioners down here and we have to walk along this road.
"The council has said they have no money. That's not the point though because it's a health and safety issue.
"I've broken three springs on this road and a friend can't come along it on their mobility scooter as it's literally impassable.
"I've lived here for 20 years and I love rural life. However, I'd like to be able to drive along roads which don't damage my vehicle.
The local highways manager said: "We're aware of the issues on Bellwater Bank, and understand the residents' desire to have it resurfaced.
"We intend to patch the pothole in the very near future, and are planning to reconstruct the road in the next financial year.
"Anyone who is concerned about a pothole, can report it via our online system at www.lincolnshire.gov.uk/faultreporting or by calling 01522 782070."