August 17, 2017 12.45 pm
This story is over 75 months old
Police seize dog after allegations of mistreatment on Lincoln High Street
The investigation is ongoing.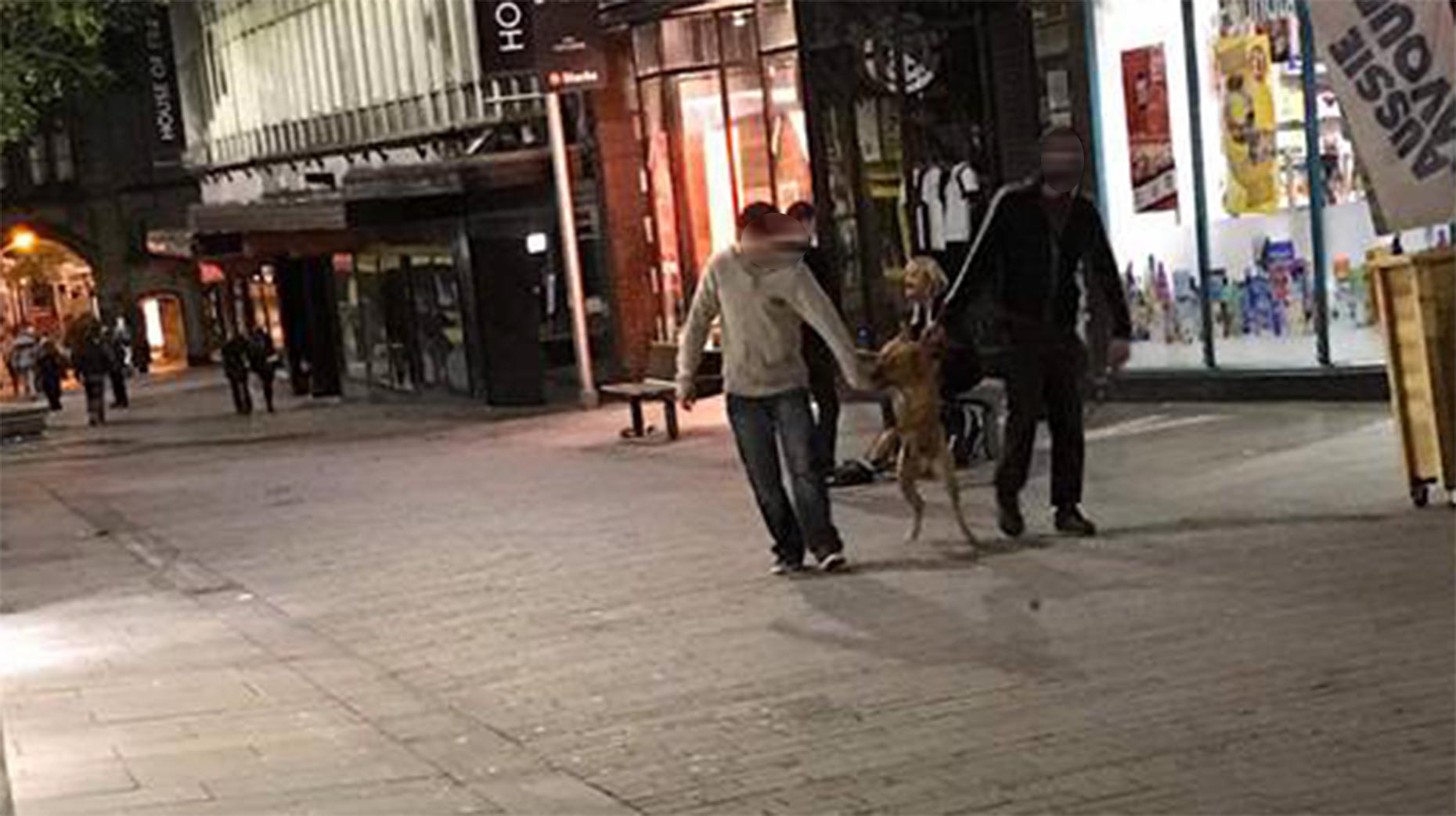 Lincolnshire Police have seized a dog following accusations that it was being mistreated and could have been stolen.
As previously reported, shock erupted on social media after two men were seen allegedly kicking and punching a dog on Lincoln High Street overnight.
A group was spotted by a number of witnesses with a dog matching the one pictured at the entrance to Intersport on Lincoln High Street just before 8am on Thursday, August 17.
The dog was laying motionless on a blanket and concerns were once again reported to Lincolnshire Police by witnesses.
Lincolnshire Police have now seized the dog.
A spokesperson for the force said: "We have seized the dog while this investigation is ongoing.
"This was under grounds of possible mistreatment of the animal and we are also looking into the possibility it could have been stolen.
"We will also be liaising with the RSPCA."
Investigating officers are appealing to hear from anyone who saw the incident, and particularly anyone who has video footage.
An RSPCA spokesperson said: "This dog is now in the care of the RSPCA and will be examined by a vet.
"As this is an ongoing investigation no further information is available at this time.
"If anyone has any specific information or footage of the alleged incident please call us on 0300 1234 999."
LATEST: