August 7, 2017 1.24 pm
This story is over 74 months old
What a geyser! Water erupts into the sky from pipe at Lincoln Transport Hub development
Work at the Lincoln Transport Hub suffered a temporary setback this morning after the top of a strand pipe was knocked off, forming a brief but dramatic geyser. The incident happened around 11.45am on Monday, August 7 when the contractor caught the pipe which resulted in a gush of water that soared up into the air…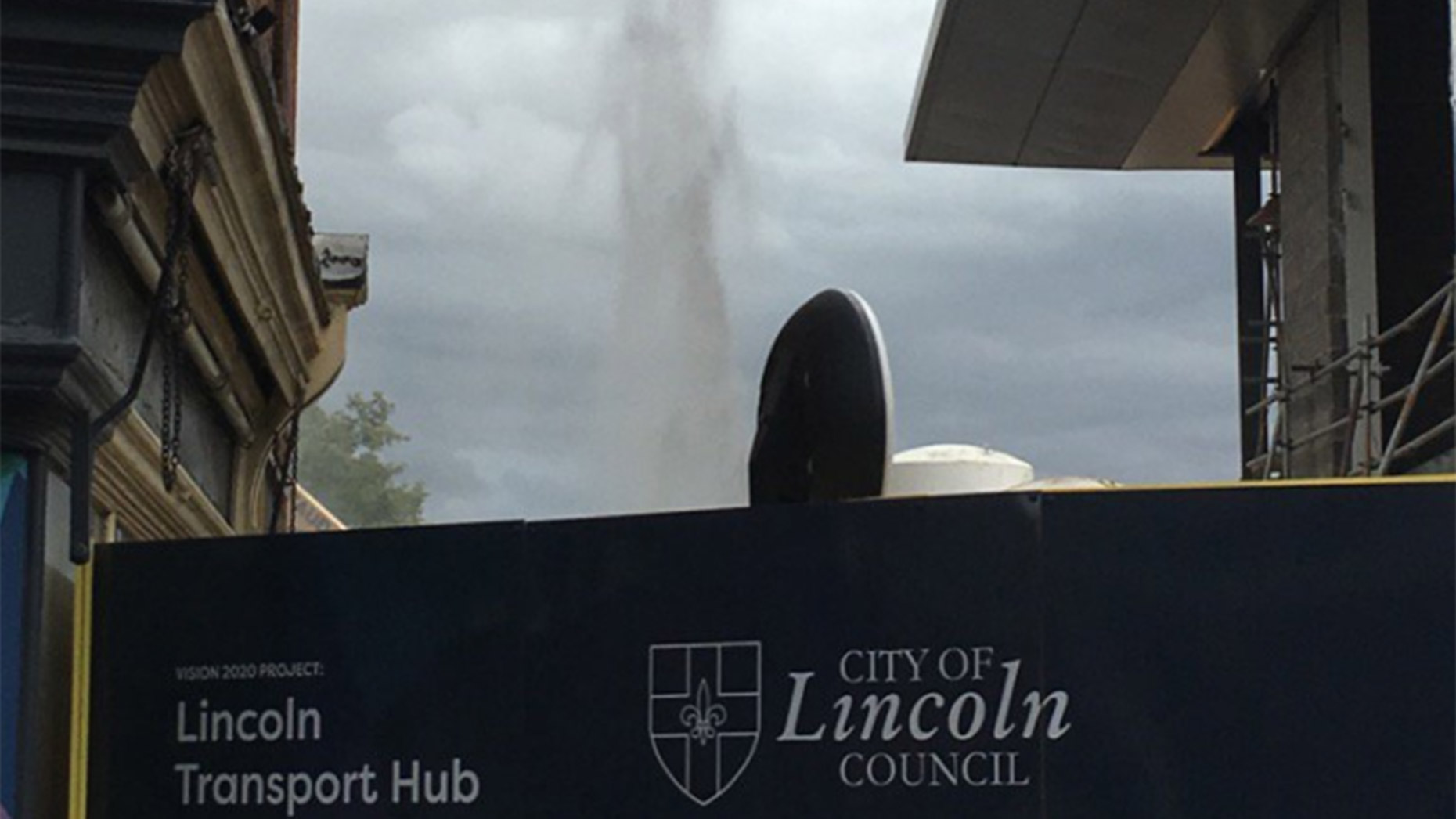 Work at the Lincoln Transport Hub suffered a temporary setback this morning after the top of a strand pipe was knocked off, forming a brief but dramatic geyser.
The incident happened around 11.45am on Monday, August 7 when the contractor caught the pipe which resulted in a gush of water that soared up into the air in the development area.
It lasted for around two minutes and is now all resolved.
Lincoln Transport Hub is the new £30 million redevelopment project consisting of a new bus station and multi-storey car park.