Boeing 727 to join flying display at Scampton Airshow 2017
A Boeing 727 from 2Excel Aviation will be flying at Scampton Airshow 2017, organisers have announced. The aircraft is modified to provide an aerial dispersant spray system to the oil industry. The Boeing 727 is a three engine airliner that was first built in the 1960s. It has a flight crew of three, pilot, co-pilot…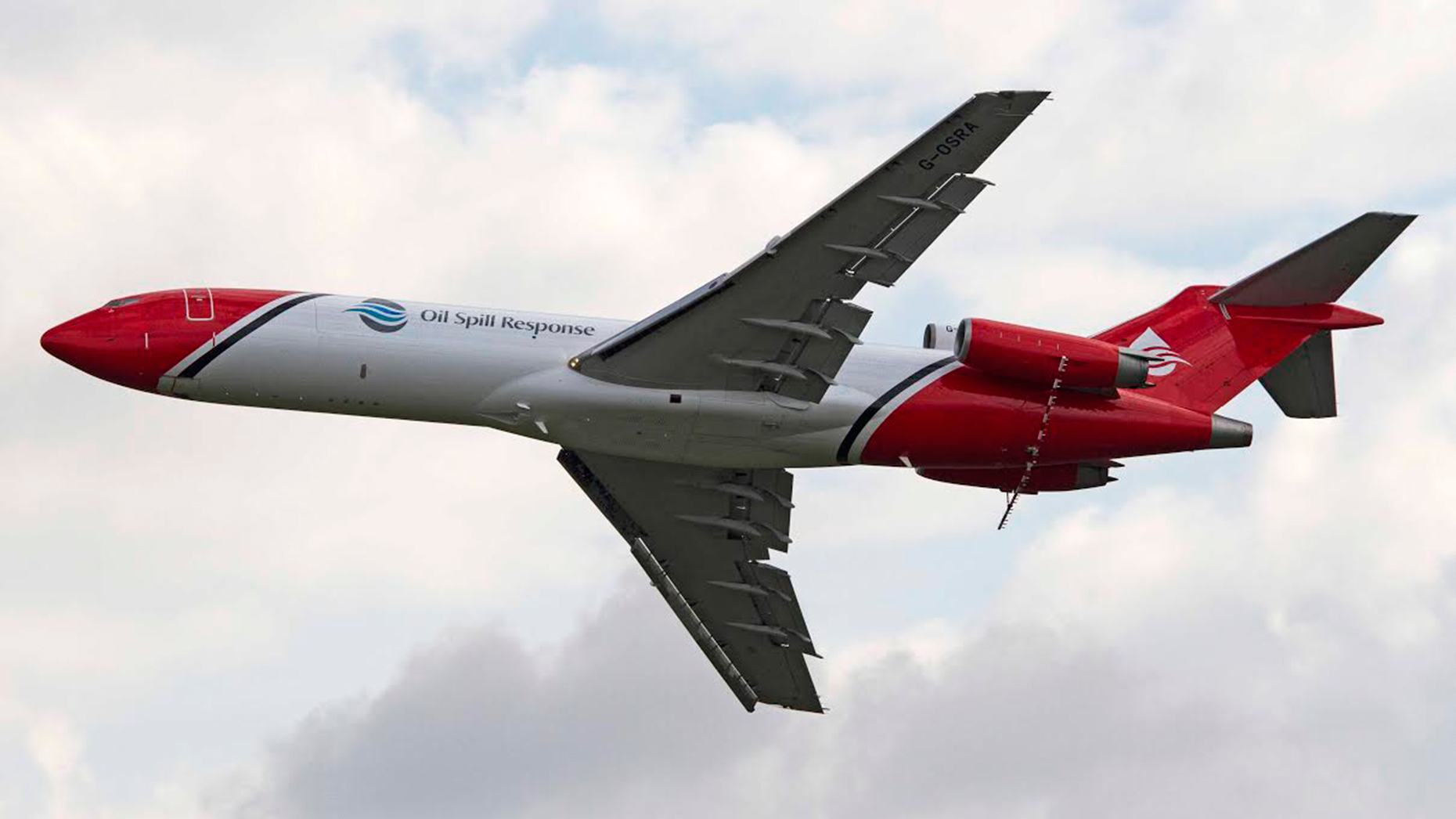 A Boeing 727 from 2Excel Aviation will be flying at Scampton Airshow 2017, organisers have announced.
The aircraft is modified to provide an aerial dispersant spray system to the oil industry.
The Boeing 727 is a three engine airliner that was first built in the 1960s.
It has a flight crew of three, pilot, co-pilot and flight engineer and could carry up to 155 passengers. The Boeing 727 at Scampton is the -2S2F variant, built as freighters for FEDEX in the mid-1980s.
2Excel will also be providing a PA-31 Navajo on the static display.
For Oil Spill Response Ltd, 2Excel operates a PA-31 Navajo Special Missions aircraft, equipped with state of the art sensors and high bandwidth communications equipment.
This aircraft is on one-hour readiness, 365 days a year, to respond to any incident within the UK Continental Shelf area, operating alone or alongside the B727 spray aircraft.
Advance tickets only are available on the website.