Upside down: Car overturns on A15 near Humber Bridge
It happened yesterday afternoon.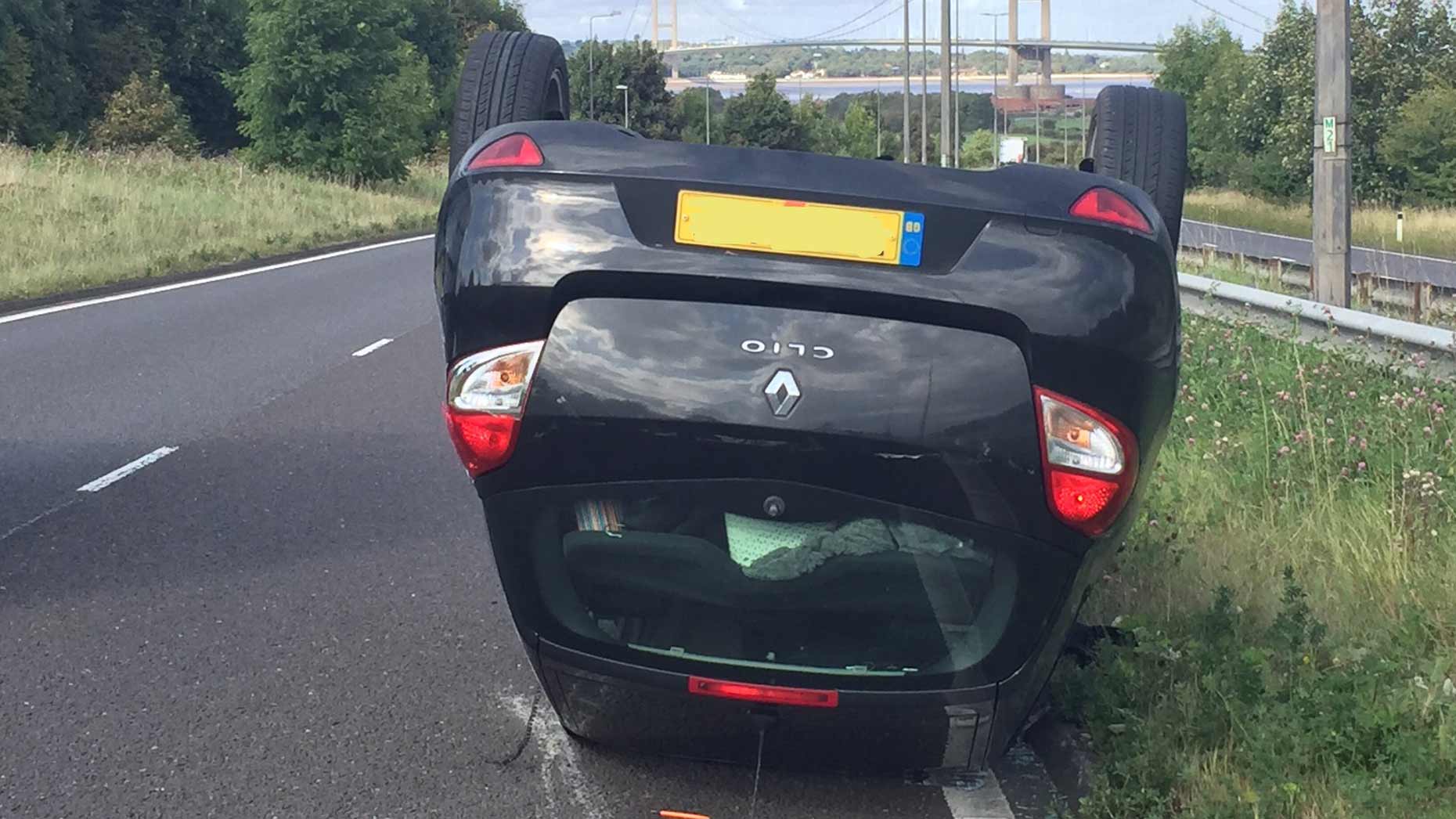 Police were called after a black Renault Clio overturned on the A15 near Barton.
The incident happened after 4pm on Tuesday, September 12 close to the Humber Bridge.
Thankfully, no one was injured.
Humber Roads Police posted on Twitter: "Single Vehicle RTC A15 at Barton.
"Locate toll money before setting off is the lesson of the day, expensive crossing."