Finalists announced for North Kesteven Community Champion Awards
Check out the list of finalists.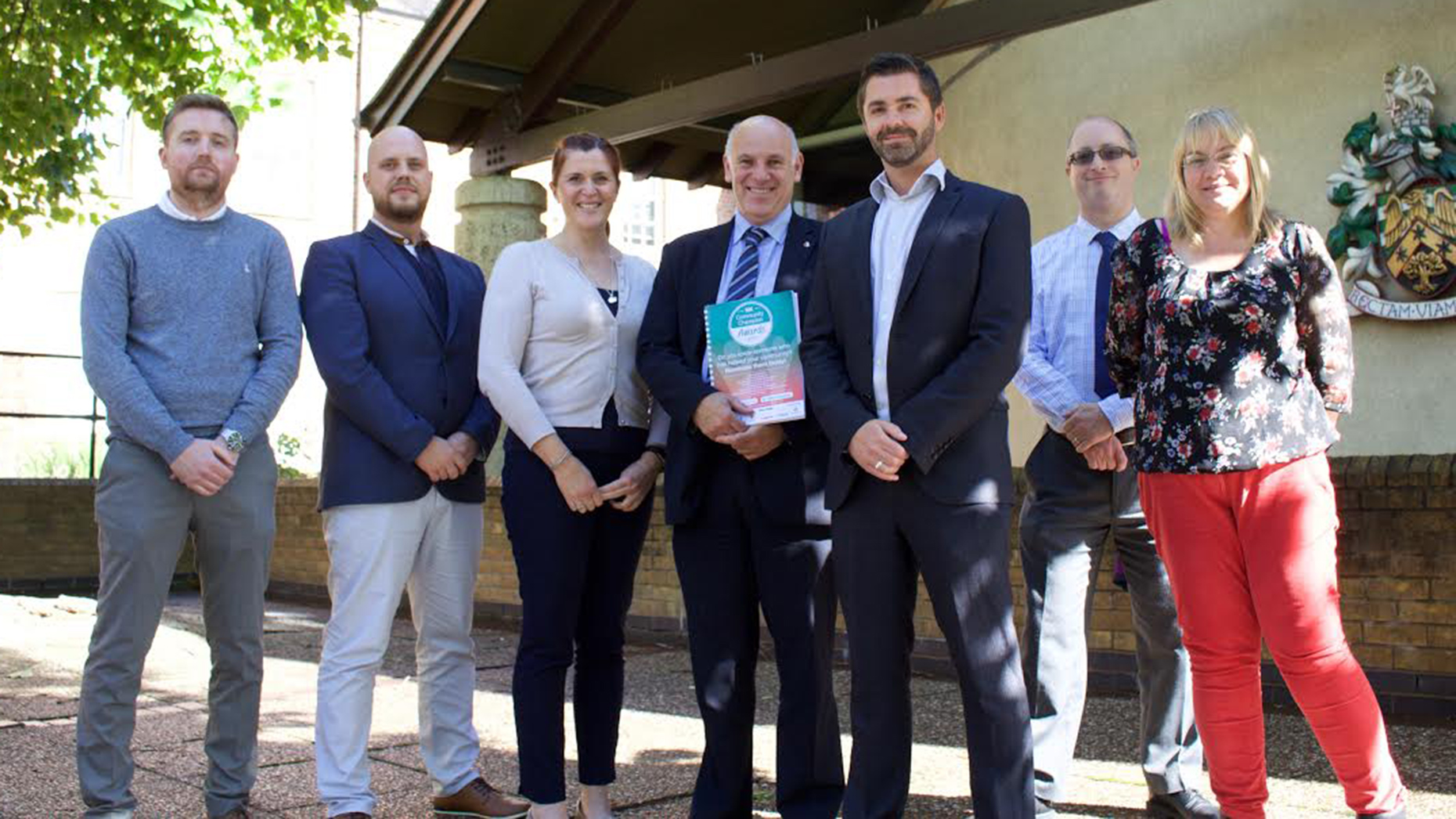 This year's finalists for the North Kesteven Community Champion Awards 2017 have been officially revealed.
Following the judging of around 80 nominations made from within the local community across eight award categories, the 25 finalists have all this week been announced.
Every year North Kesteven District Council calls for people living and working in the district to nominate those whose endeavours carried out quietly, tirelessly and selflessly they feel are worthy of recognition.
All of the finalists, their guests and nominators will attend a celebration evening on Thursday, October 19, at Navenby for which additional tickets can be bought in support of them and the Council Chairman's charity LIVES.
Councillor Richard Wright, Leader of the District Council, will host the evening in conjunction with Compere and BBC Radio Lincolnshire presenter Rod Whiting.
Councillor Wright said:
"We are very proud to run these awards in order to applaud and award some of the many people who give so much through their voluntary and charitable endeavours.
"These are the unsung heroes of our communities who, through their selfless motivation and quiet inspiration make an enormous difference within our district and these awards are a small but heartfelt thank you on behalf of the district for that."
The shortlisted finalists are:
Young Achiever
Callum Ball, Norton Disney – by applying himself to a study programme at Hill Holt Callum has turned his life around and now engages others in conservation as a national Bright Future ambassador.
Ivy Mitchell, Sleaford – Aged only five, Ivy has spearheaded fundraising and awareness initiatives at school to support others with Di-Georges Syndrome and campaign to keep Glenfield Hospital open.
James Robshaw, Ruskington – through his determination to pioneer new technology to engage in a normal school life James' cheerful disposition and hardwork ethic are inspiring to all.
Community Business
DBS Internet Marketing, Navenby – for investing time and effort in building community networks, facilities and events for the benefit of the village.
Leadenham Post Office, Leadenham – for reaching beyond the counter in the way the business engages with residents through support and care and the provision of a community hub.
Sleaford Elite Gymnastics, Sleaford – for offering bursaries, scholarship and supportive opportunities for the less-advantaged to access sporting opportunities.
Contribution to Sport
Will Barber & Nathan Wood, Billinghay – for inspiring, instigating, running and motivating a weekly football team.
Sammi Emsley, Sleaford – for her commitment and dedication in motivating young gymnasts to exceed beyond their own expectations.
Peter Ford, Metheringham – for and active and ongoing association of 50 years-plus with the village football club and broader sporting endeavours.
Contribution to a Better Environment
Dougie Laidlow, Little Hale – a pillar of the community who, aged 80, keeps the hamlet spick and san and even helps others keep on top of their own garden.
Trevor Midgely, South Kyme – a motivator and doer in managing monthly tidy ups, keeping the church yard and verges immaculate and boosting the village's Best Kept standing.
Tracey Stevenson, Great Hale – for running a hedgehog recue service that helps to address population decline and educating others in best caring practice.
Contribution to Arts & Culture
Emily Owen-Jones, North Hykeham – for her enthusiastic and committed support of young participants of the ONE NK youth dance programme and assistance in their smooth operation.
Heckington Show Committee, Heckington – for the combined effort of some hundreds of people in organising and running the annual event which has been central to local heritage and culture over 150 years.
John Lyon, Heckington – for his massive contribution to a range of musical initiatives, not least as the driving force and musical director for the Heckington Singers, church choir and church band.
Contribution to Health & Wellbeing
Pete Ashmore – for his energetic involvement in the smooth running of walking initiatives, festivals and continued success of the District's Stepping Out network.
Amelia Bailey, Washingborough – for tireless endeavours in raising awareness of the risks, signs and symptoms of cancer raising funds and engaging schoolchildren on a national scale.
Hand in Hand Club, Metheringham – a fortnightly social group for the disabled and their carers, now in its 50th year, under the leadership of Mhairi Lavington-Browne.
Longstanding contribution to a group or organisation
Tony Farrow, Aswarby – for the smooth operation of the Sleaford & District Voluntary Car Scheme over ten-plus years which supports people in reaching vital health appointments.
Helen Gillatt, Digby Fen – for continued involvement in wide ranging initiatives over many decades, primarily the Blankney Pony Club with which she was District Commissioner over 30 years.
Mandy Harsley, Ruskington – for 40 years devotion d to St John Ambulance, leading youth cadets and the delivery of life-saving and life-affirming emergency care to many local people.
Peter Ford, Metheringham – for more than 50 years at the grassroots of Metheringham FC, across all levels from player to manager, secretary and treasurer.
Community Spirit
Vivien Banks, Sleaford – for creating and nurturing a parents forum that reaches out to isolated families, especially in the military, to help foster nurturing relationships for disadvantaged children.
Branston Library Volunteers, Branston – for their ongoing endeavours in saving and developing the library into a thriving community facility.
Helen Gillatt, Dunston Fen – for a far-reaching, enthusiastic and active involvement in many groups and institutions as well as finding time to be a magistrate Sunday school teacher, church warden and prison visitor.
Sheila Grosssmith, Heckington – for being at the heart of all things Heckington, cheerfully engaged across all areas of village life.