Schools merger approved to form one Louth Academy from September 2018
Two comprehensive schools will merge.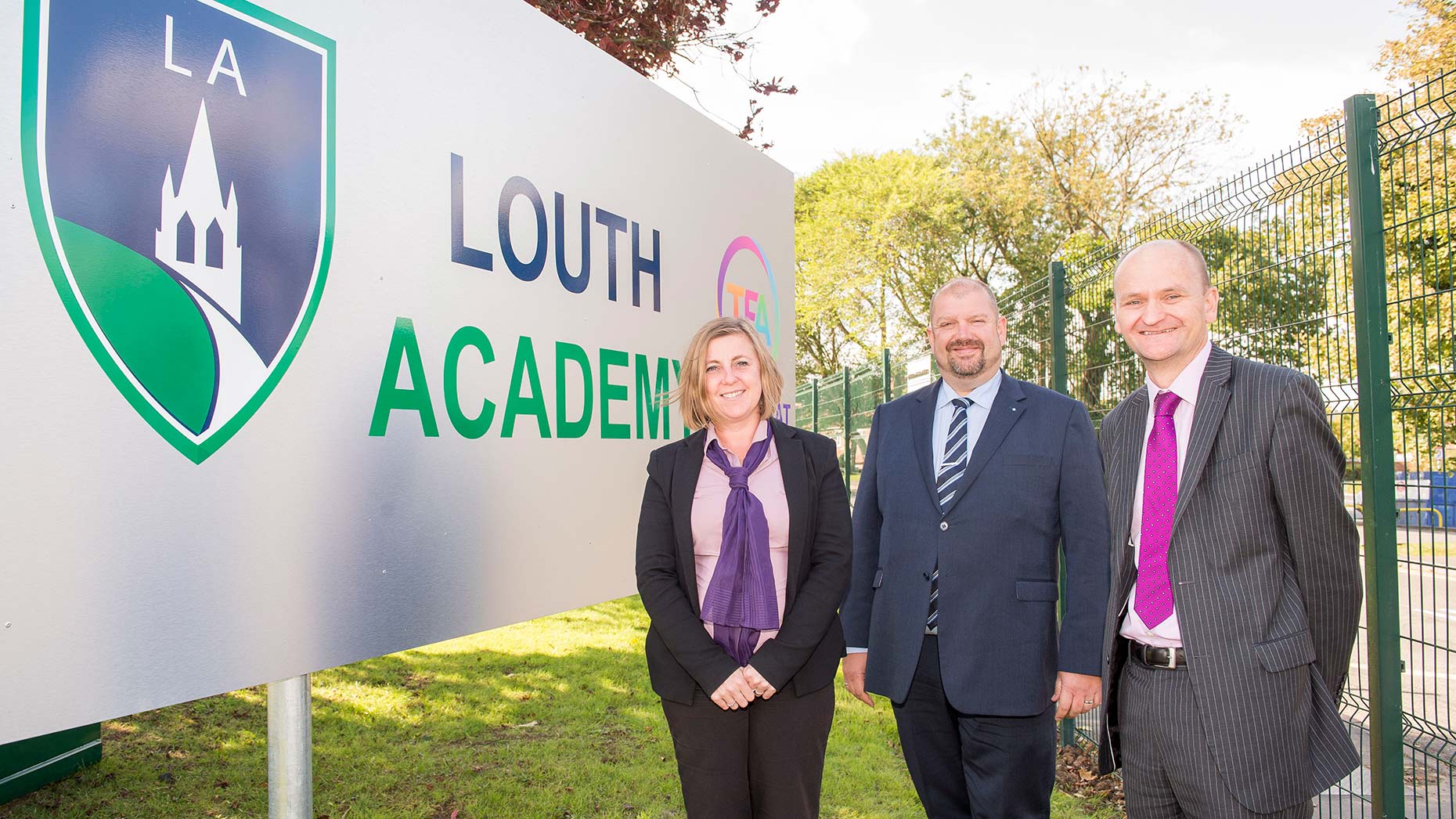 Two comprehensive schools will merge to form one Louth Academy from September 2018.
The newly-created Louth Academy on the Monks' Dyke Road site, which opened to pupils this month, will become an upper school for up to 600 students in Years 9, 10 and 11.
It will also have a sixth form centre offering A Levels for as many as 200 students in Years 12 and 13.
The North Holme Road site (currently Cordeaux Academy) will become the lower school for 400 students in Years 7 and 8.
Louth Academy and Cordeaux Academy will continue to run as separate schools throughout this academic year but, as both are now members of Tollbar Multi Academy Trust, work will be underway in the background to ensure a smooth merger from September 2018.
Improvements to the Louth Academy site over the summer have included demolition of the Quad teaching block to make way for a playground and staff car park.
There is also a brand new school reception; a refurbished student canteen and new PE changing rooms for both girls and boys.
The largest teaching block has undergone a total refurbishment with new Science, Maths and Art classrooms, which have new flooring, decoration and whiteboards.
Louth Academy is now under the leadership of executive principal Martin Brown, and vice principals Rob Colbert and Janice Mitchell, all of whom have extensive experience within TMAT, and are responsible for turning around the fortunes of a number of other academies which were also in special measures.
The North Holme Road site (Cordeaux Academy) is also under the leadership of Martin Brown, supported by vice principals, Joanne Creese and Tracy Webb.
A further vice principal, Simon Ritchie, is also working across both academies with specific oversight for Science.
David Hampson, chief executive of TMAT, said: "Several factors have led to the decisions to designate the two sites in this way.
"Cordeaux has significantly less classroom space but will successfully accommodate Years 7 and 8, and retaining the largest group of current Year 7s at this site will also make it easier for movement of students next year.
"This year's GCSE outcomes indicate that neither site performed better than the other and neither site is financially viable on its own.
"Therefore, from September 2018 we will be delighted to offer a single non-selective 11-18 academy serving the Louth area."