September 7, 2017 10.01 am
This story is over 74 months old
In pictures: More graduates collect their degrees at Lincoln Cathedral
Uphill Lincoln has this week been transformed into a bustling sea of black and blue gowns as thousands of university students collect their degrees. Some 11 graduation ceremonies have been taking place this week, with the final event on the afternoon of Thursday, September 7. Around 3,000 students are collecting their certificates in total. Ceremonies…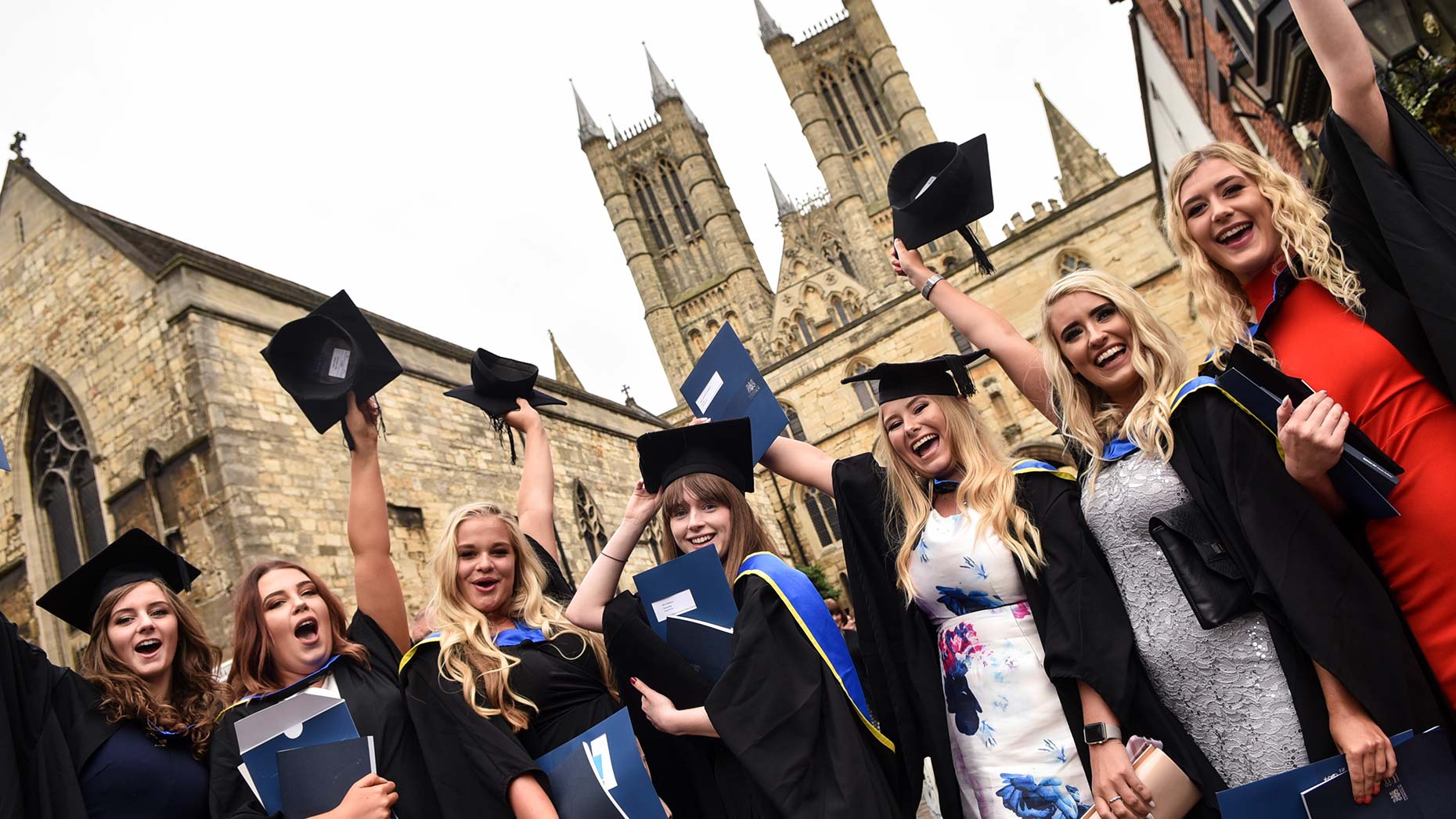 Uphill Lincoln has this week been transformed into a bustling sea of black and blue gowns as thousands of university students collect their degrees.
Some 11 graduation ceremonies have been taking place this week, with the final event on the afternoon of Thursday, September 7. Around 3,000 students are collecting their certificates in total.
Ceremonies celebrated the achievements of undergraduate, postgraduate and doctoral students. They have also been paying tribute to the contribution made to society by a number of honorary guests.
Graduates were joined on Wednesday by Danny and Nicky Cowley, who were given the Chancellor's medal for the successes they and Lincoln City FC have brought to the city.
Today, graduates will be joined by Bomber Command veteran George "Johnny" Johnson MBE DFM – the last remaining British survivor of Operation Chastise, the famous World War II "Dam Busters" raid which flew from RAF Scampton in May 1943.
Graduation photographs are available to purchase on the website here.