Lincoln Santa Fun Run to return for 12th year
The fun run will take place in mid December.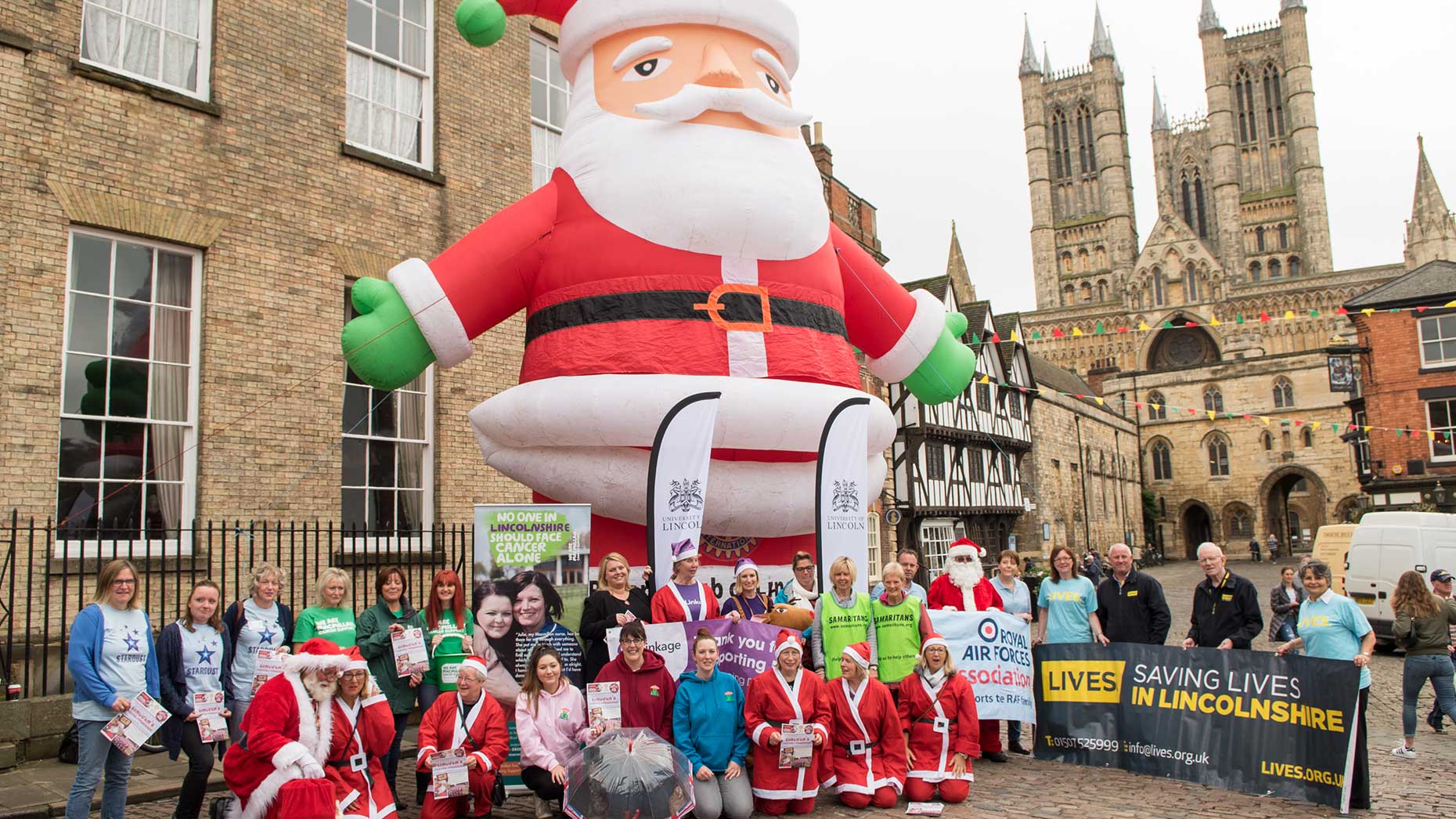 The University of Lincoln Santa Fun Run 2017 will return to the city this festive period for the 12th year, with thousands of people expected to take part.
The launch event on Wednesday, September 28, saw sponsors and charities meet at Castle Square in Lincoln.
Taking place on Sunday, December 17, the event is expected to have around 3,000 people dressed as Santa run the 3.5 km course around the Bailgate area of Lincoln.
Event organiser Duncan Gerrard told The Lincolnite: "You'll see thousands of people watching along the route and The Rotary Club of Lincoln Colonia will disperse about £25,000 themselves through sponsorship."
Normally the Rotary Club hands out money to their main charity sponsors, however this year will be different.
"This year we are going to focus on match funding to smaller Lincoln-based charities. If they enter runners and raise up to £250, we'll match fund that £250.
"We'll even have some wheelchairs and some Santa sleighs, so come along, raise some money and have a great day."
Hayley Toyne from Linkage, who will be submitting 250 runners at the event, added: "It's really important for the fundraising year and we will be raising money for the Boultam Park Capital Appeal, which is the big multi-mullion pound project that is going on at Boultham Park at the moment.
"We are having a new Linkage education centre, cafe and horticultural centre being built."