Lincolnshire hospitals chief at event where bosses were forced to chant 'we can do this' over A&E targets
He was at the all-day event.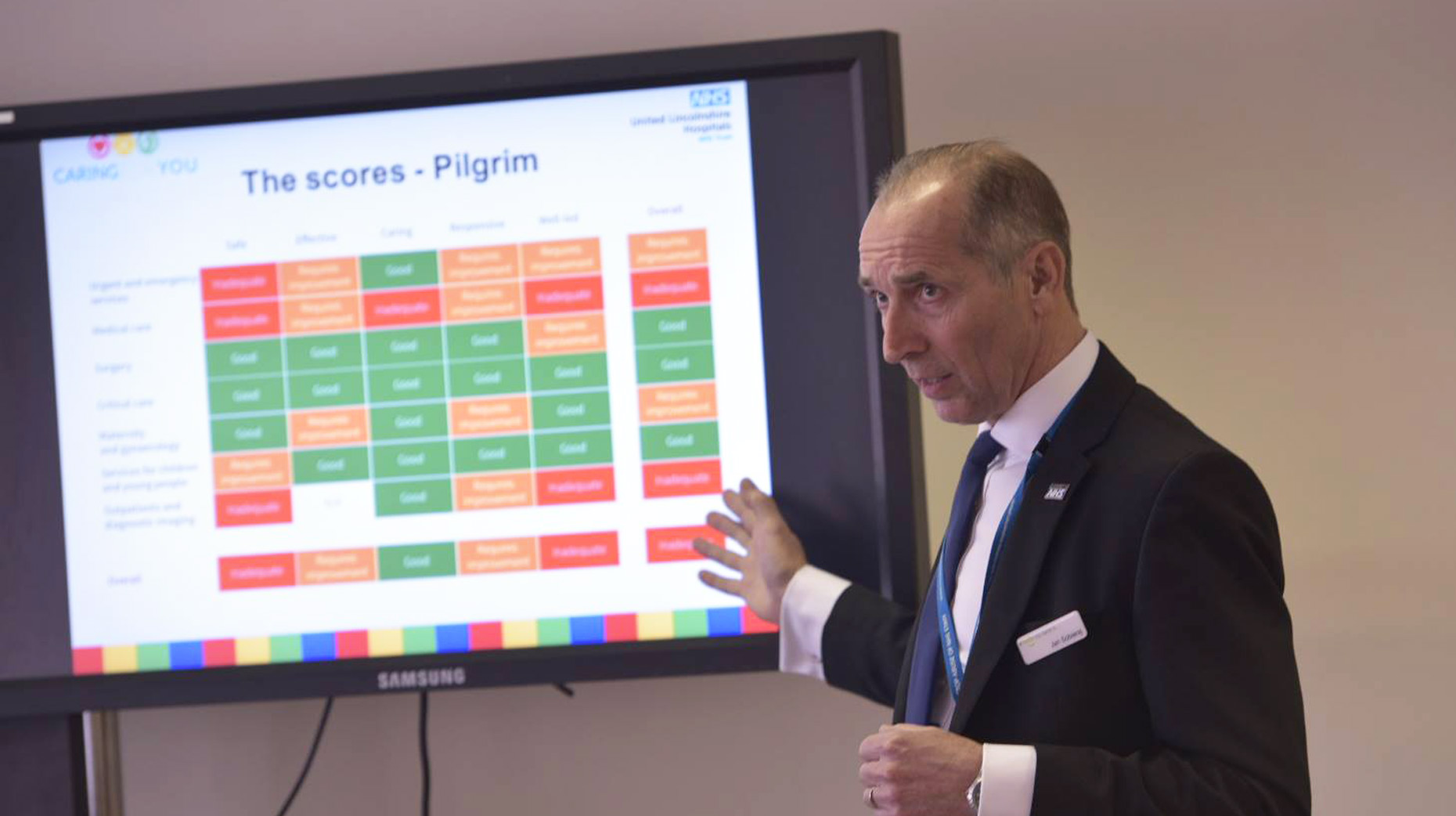 The chief executive of the trust which runs Lincolnshire's hospitals was present at an all-day A&E summit where it is claimed an NHS official forced colleagues to chant "we can do this" in a bid to boost performance in accident and emergency departments.
Reports from The Guardian and Health Service Journal allege that after hospital bosses of 60 trusts nationwide were shouted at for putting patient safety at risk, they were told to take part in this "patronising" motivational tactic at a meeting in London on Monday, September 18.
Hospital chiefs said that they were divided into four regional groups, with Paul Watson, NHS England's regional director for the Midlands and east of England, then encouraging his group to start chanting.
United Lincolnshire Hospitals NHS Trust chief executive Jan Sobieraj was at the all-day event.
However, the trust, which is in double special measures for its care and financial performance, refused to confirm whether he took part in the chanting.
A ULHT spokesperson said: "We can confirm that ULHT chief executive Jan Sobieraj was with other NHS leaders from Lincolnshire at this all-day event, which included national leaders giving presentations and some good practice examples."
One unnamed chief executive is quoted in The Guardian as saying: "It was awful – the worst meeting I've been at in my entire career. Watson said: 'Do you want the 40-slide version of our message or the four-word version?' Everyone wanted the four-word version, obviously.
"He then said 'I want you to all chant 'we…can…do…this'. It was awful, patronising and unhelpful, and came straight after the whole group had just been shouted at over A&E target performance and told that we were all failing and putting patient safety at risk."
Watson responded to concerns about this on the HSJ website, saying: "If anyone found my session on Monday inappropriate in any way then I can only apologise – it was meant as light relief rather than brainwashing.
"As I said at Monday's event, this can be done. If that seems cheesy or patronising then so be it but it does have the merit of being true – Paul."