Martin Hill: Roadworks are key for jobs and prosperity
An update on some of the key transport projects in the county.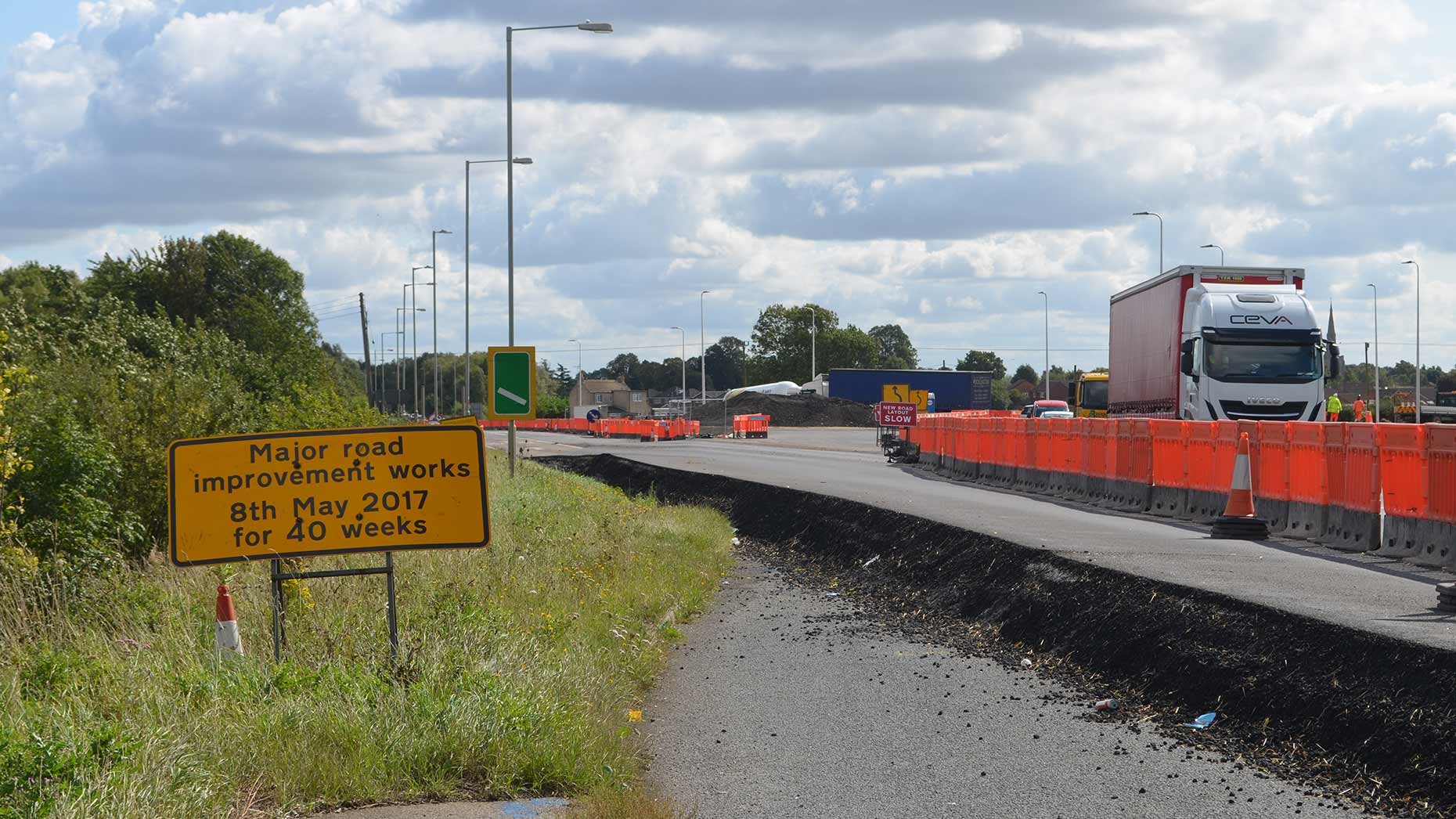 Across Lincolnshire, important road projects are progressing well. Like most people, when I'm driving around our county, it can be frustrating if roadworks mean my journey is delayed.
But these works are a sign of the council's investment for the future.
One of our key aims is to make it safer and easier for people to travel on our roads, and our major road improvement schemes should do just that.
Main construction started in June on Lincoln's Eastern Bypass – one of the single most important highways project in the county in recent years. The completed route will include four new roundabouts and five bridges bringing traffic around the east of the city.
It's due for completion in winter 2019, and will go from the A15 Sleaford Road and to the A158 Wragby Road, connecting with the existing northern bypass.
We are already working on a business case for the final piece of the ring-road around Lincoln – the North Hykeham relief road.
Holbeach's Peppermint Junction improvements are also moving forward quickly. Work started in May on the A17/A151 T-junction which will see vast safety improvements. The new A151 roundabout has already been completed, with the whole project set to be completed early next year.
The two-mile southern relief road in Grantham will improve journey times in the Grantham area. The first phase was finished in August 2016, and we're now preparing for the second and third stages with completion due in 2020 linking the A52 at Somerby Hill to the A1.
These projects, and future road developments, will not only help improve safety and traffic flow, but are also vital for economic development -unlocking land for development, creating new jobs and boosting the economy.
And we'll be continuing this as we progress with a relief road for Spalding, a distributor road for Boston and improvements to the A158 Lincolnshire Coastal Highway, to tackle congestion at places like Horncastle.
The City of Lincoln Council's work on the new transport hub in the city is also progressing well. When it's finished, this will be a significant boost to residents and visitors to Lincoln.
On top of all of this, there are of course ongoing roadworks for general maintenance, resurfacing and filling potholes. Plus, smaller road improvement schemes such as the recently-announced new roundabout and safety improvements near Dunholme and Welton just outside of Lincoln.
It's almost impossible to carry out these works without any disruption to traffic whatsoever but we try to find the balance between inconveniencing people and getting the job done.
Roadworks are a necessary evil but are key for jobs and prosperity in our county.