New principal appointed at Lincoln University Technical College
The Lincoln University Technical College (UTC) has appointed John Morrison as its new principal. The announcement comes around 10 months after the resignation of former headteacher Dr Rona Mackenzie. As reported previously, the role was held by interim principal Paul Batterbury since the departure of Dr Rona Mackenzie at the end of December 2017. Mr…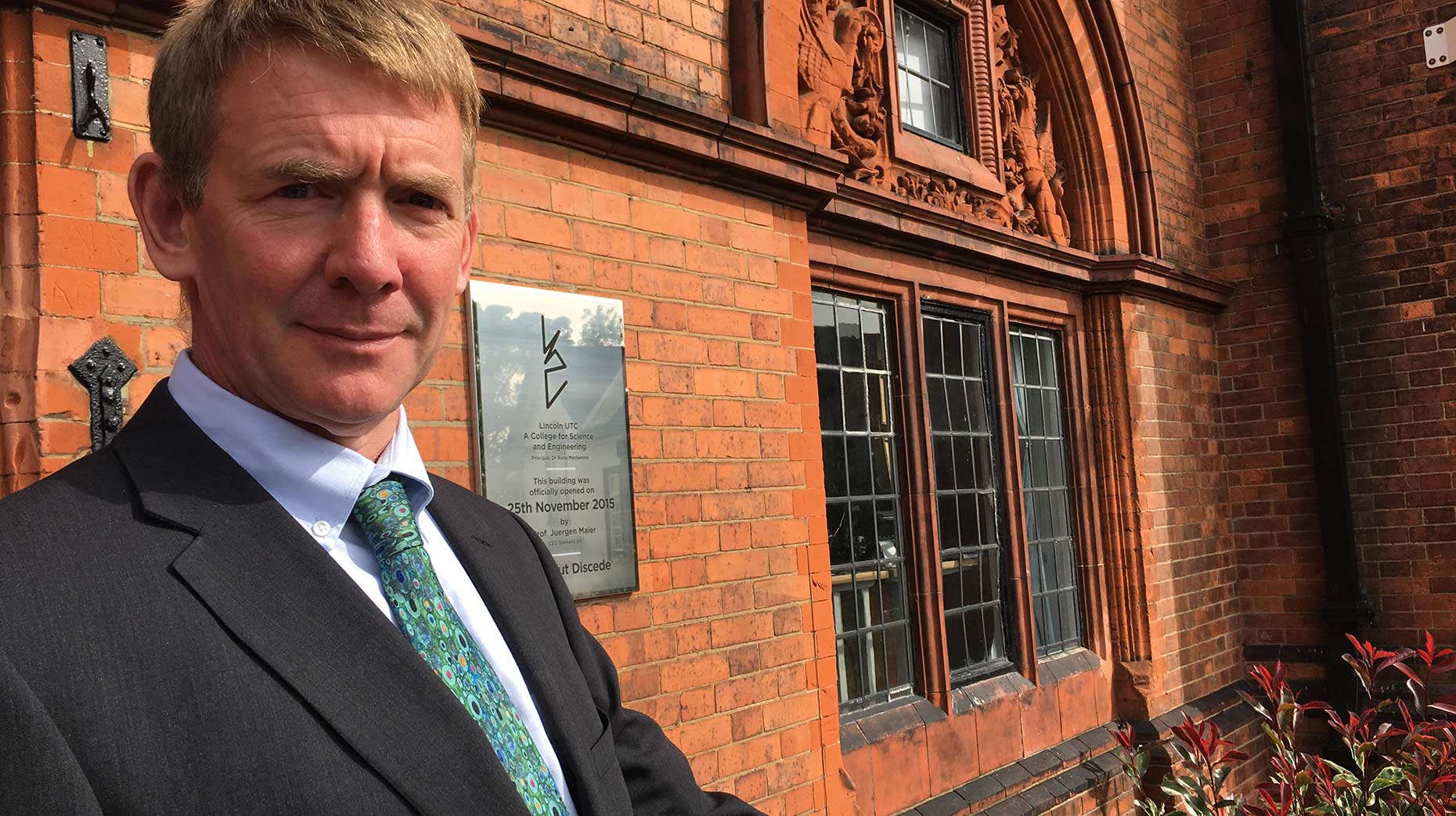 The Lincoln University Technical College (UTC) has appointed John Morrison as its new principal.
The announcement comes around 10 months after the resignation of former headteacher Dr Rona Mackenzie.
As reported previously, the role was held by interim principal Paul Batterbury since the departure of Dr Rona Mackenzie at the end of December 2017.
Mr Morrison, 52, joins the UTC from Swinton Academy in Rotherham, where he was headteacher.
In his three years there, the school exceeded national student progress figures for the first time and achieved a 100% progression of Year 11 and Year 13 students into education, employment or training.
As well as over 20 years' teaching experience gained in Yorkshire, London and Nottinghamshire, Mr Morrison has also worked as an advertising executive, bio-chemist, carpenter and furniture designer.
He said: "I've been a teacher for 24 years and before that worked in a variety of industries, in which design and manufacturing were incredibly important.
"My varied experiences have shaped my belief that young people today need a mix of excellent education and exposure to real workplace environments if they are to achieve their full potential.
"As well as offering a learning environment that is second to none, Lincoln UTC also provides students with excellent teaching and exceptional links to the University of Lincoln and local employers.
"I am looking forward to overseeing the next phase of Lincoln UTC's development and will be seeking to build our programme of events, competitions and partnerships with external companies and organisations, such as Siemens and the Royal Air Force, so that students not only receive high quality teaching but also see how this learning can be applied in real work situations."
The new principal was appointed following a two-day selection process, which was overseen by Paul Birt, Chair of the Board of Directors. "We are delighted to have John as our new principal," he said.
"Lincoln UTC's growing reputation for providing excellent education, exceptional experiences and opportunities for students and its links with industry and universities meant we attracted some very strong candidates for the role.
"John's experience and his vision for Lincoln UTC really stood out. The board of directors are looking forward to supporting him as he builds on the solid foundations established by Paul and Dr Mackenzie.
"I would like to take this opportunity to thank Mr Batterbury for his hard work and dedication during his eight months as interim principal, which gave the board sufficient time to undertake a detailed and rigorous recruitment process. We wish Paul all the best in his future endeavours away from Lincoln UTC."
Opened in 2014 and based in an £8m learning facility, Lincoln UTC is a specialist college educating 14 to 18 year olds in core subjects including Mathematics and English alongside specialist studies in Engineering and Science.
Supported by the University of Lincoln, Siemens and a range of Lincolnshire businesses, up to 160 students are admitted into Year 10 and Year 12 each academic year.
This summer, 97% of A Level students secured a university place and 84% of candidates passed nine or more GCSEs, with 70% achieving at least five A* to C grades, including Maths and English.